Universell Power, Data & Synk Kabel - Micro USB
Produktnummer: 15624
Denna 1 meter långa data / laddningskabel kan du ansluta till en enhet så som din telefon till datirn via ett micro USB. Denna kabel stöder laddningströmmar över 2 ampere.
"Great product all works well"
"Great!"
"ideal"
Most useful customer reviews
3 juni 2017
Great product all works well
Great product all works well, couldn't be happier...
Sarah
Wirral
Samsung Galaxy S6
9 juli 2016
Great!
Great product, fast charges my phone which I didn't think it would! Would highly recommend this. Fast postage too! Thanks :)!
4 mars 2016
ideal
Is what it is and to that end it's ideal.
126 Recensioner
|
Skriv en recension
---
Mer information
USB - kabel för att ansluta din micro-USB kompatibla mobiltelefon till datorn och synkronisera din data. Den kan användas som ett komplement till din datakommunikatiopn och synkronisering av programvara.
Den universella mico-USB datakabel är kompatibel med ett stort utbud av telefoner för laddning och dataöverföring. Den kan också användas med vår USB Car Charger Adapter och vår USB Mains Charger Adapter för att du ska kunna ladda din mobil överallt.
Om enheten stöder laddning via datorns USB-port kommer denna kabel kunna ladda den enheten. Detta inkluderar mobiler, bluetooth headsets, GPS-mottagare och andra micro-USB enheter.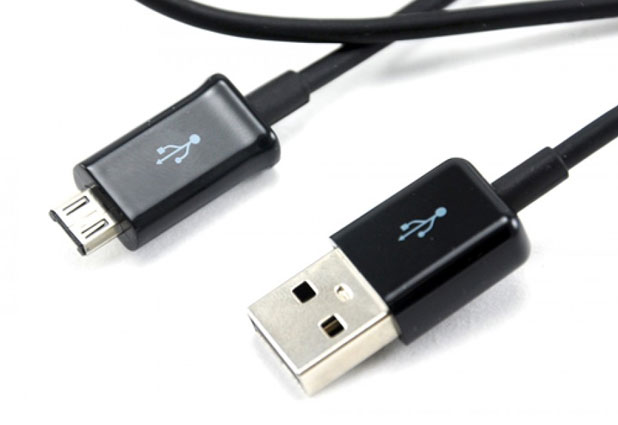 Nyckelfunktioner:
USB 2.0 för snabbare överföringshastigheter på 480Mb / s .
Kompatibel med alla populära datorer.
Laddar där det stöds med USB-port.
Kan användas med USB-portar på alla enheter; ladda telefonen från din Xbox , Sony PlayStation eller Nintendo Wii till exempel.
Laddar mer än bara telefoner, fungerar för alla kompatibla micro USB-enheter som Bluetooth-headset, GPS-mottagare och MP3-spelare.
Längd: 1m