Mobile Fun Microfiber Rengöringsduk
Produktnummer: 19379
Denna trasa är ett bra sätt att hålla din enhet och annan elektronik ren från smuts och fett.
"Great little cloth."
"Small little gift"
"It`s a cloth!"
Most useful customer reviews
LittleDuceCoupe
London
Phone, glasses and laptop.
5 augusti 2013
Great little cloth.
I have had a few of these as they are given normally as a "free" offer. Great for my smartphone screen, laptop & glasses.
Stavros
Unknown
Galaxy SiV
4 maj 2013
Small little gift
It's nice when you shop something, and at the checkout, see that the shop you chose has a small gift for you. Of course some people would like a discount right away, but - hey, most of us do not have something like that. Big enough
susan snaith
Leicester, United Kingdom
LG Cookie KP500
20 februari 2013
It`s a cloth!
It came free & it`s ideal for doing the job.
33 Recensioner
|
Skriv en recension
---
Mer information
Mjuk på ytor som inte lämnar repor

Mikrofiberdukar består av extremt fina fibrer ca 100 gånger mindre än mänskligt hår. Denns har mjuka ytor som undviker repor till varje pris.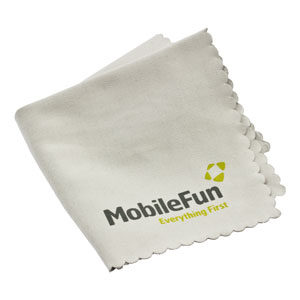 Gör dig av med allt smuts och damm
Varje bit av mikrofibergarn splittras i 8 eller flera trekantiga fibrer, som inte bara gör det möjligt att plocka upp mycket mer smuts och dammpartiklar än vanliga tyg, men gör det också mycket mer absorberande eftersom det kan absorbera upp till sju gånger sin vikt i vatten.
Med en mikrofiberduk finns det många fler fibrer som sopar bort smuts. Smutsen sitter fast vid fibrerna på grund av van der Waals-krafterna mellan plastmolekylerna från vilka fibrerna tillverkas och smutsmolekylerna.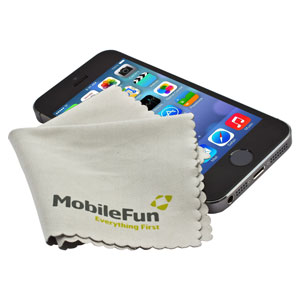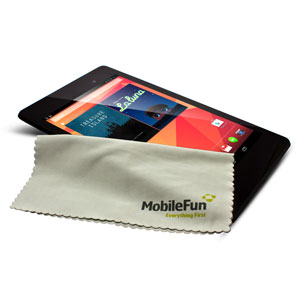 Kan användas på din mobiltelefon, bärbar dator, P.C-skärm och andra enheter
Mikrofiber rengöringsduk är perfekt för att hålla telefonen damm och smuts fri och kan även användas för rengöring av din dator eller laptop monitor utan att lämna repor bakom sig.