Most useful customer reviews
Matt day
Nottingham
iPhone SE
23 mars 2017
About time
After years of wasting money on duff incar phone holders I have finally found one that does what it says on the tin
Tasha Lawrence
London
Olixar OmniHolder Universal Case Compatible In-Car Mount
6 mars 2017
Really strong and easy to use
I was very impressed. The product is very cheap but the build quality seems really good, it's held very strongly to my car windscreen and it's pretty much foolproof. Would definitely recommend.
Francesca Strawbridge
Malta
One Plus X
5 mars 2017
Brilliant Holder
I have a Renault Twingo and the surface isn't smooth - I stuck the holder in one place and then decided to move it immediately; I didn't think that it'd stick back straight away yet it stuck! It twists so if I need directions it can move to be exactly within my direct vision and to charge I can move it back to where it was, out of the way - fab!
1047 Recensioner
|
Skriv en recension
---
Varför köpa?
Använd på vindrutan eller instrumentbrädan
Positionera din telefon i valfri vinkel
Ger åtkomst till porten för laddare och hörlurar
Liten och diskret och skymmer inte sikten när du kör
Långvarigt grepp på både instrumentbrädan och vindrutan
Kompatibel med enheter upp till en bredd på 80 mm
---
Mer information
Positionera din telefon eller mp3-spelare i bilen på antingen vindrutan eller instrumentbrädan med OmniHolders bilhållare. Du kan positionera din enhet antingen ett lodrätt eller liggande läge.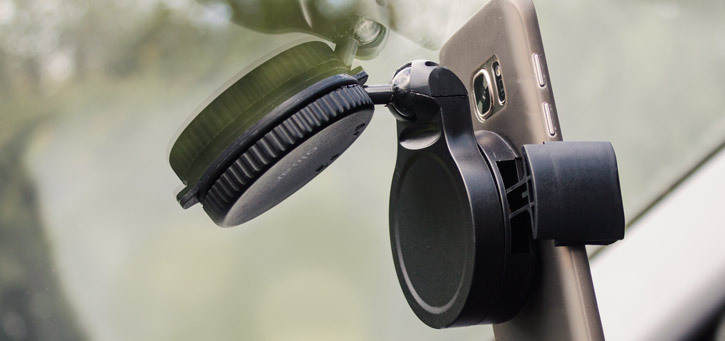 På vindrutan eller instrumentbrädan - du bestämmer!
Greppa din telefon eller mp3-spelare enkelt med bilhållaren från Olixar OmniHolder, oavsett om du vill installera hållaren direkt på vindrutan eller instrumentbrädan. Hållaren är förpackad med en självhäftande platta för att säkert fixeras på instrumentbrädan.

Hållaren kan diskret placeras tack vare dess lilla storlek. Hållaren är perfekt när du vill använda din telefon som en GPS. Med det justerbara och vridbara fästet kan du enkelt flytta hållaren från vindrutan till instrumentbrädan.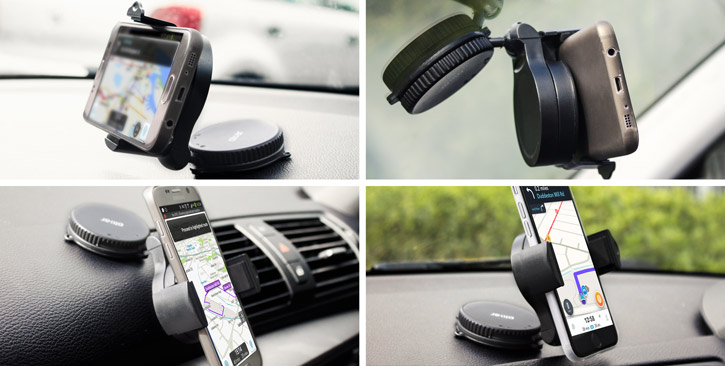 Positionera din telefon i valfri vinkel
Hållaren har en kulled så att du kan placera din enhet i en bekväm visningsvinkel.

Sugkoppsfästet erbjuder ett utmärkt grepp, oavsett vilken yta du placerar den på, och håller din telefon i ett säkert grepp.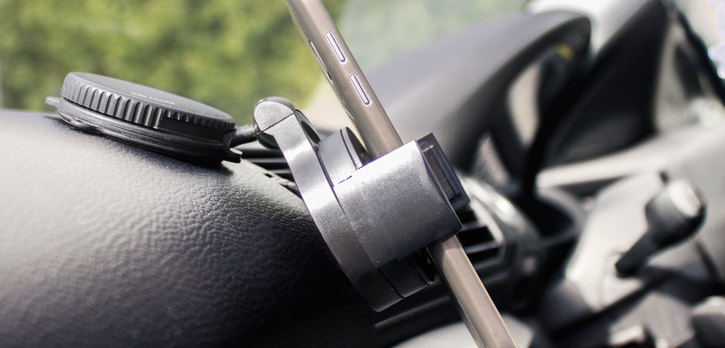 Kompatibel med enheter upp till en bredd på 80 mm
Armen kan förlängas upp till 80 mm vilket är tillräckligt till alla telefoner, förutom de allra största telefonerna.

Den förlängda armen på hållaren skapar ett säkert grepp som passar majoriteten av alla enheter, med eller utan skal vilket är hjälpsamt då du inte behöver ta av skalet för att kunna använda enheten i hållaren.

Hållaren ger enkelt tillgång till laddningsuttaget eller 3.5 mm till porten till hörlurarna.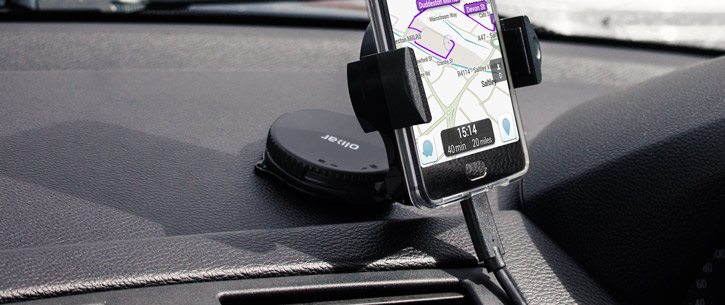 Mjuka kuddar i hållaren håller försiktigt din telefon och försäkrar att den är säker utan att det lämnas märken när du fäster eller tar bort telefonen från hållaren.

Kuddens dimensions är ungefär 6 cm.