iMusic Högtalarkudde
Produktnummer: 33284
iMusik högtalarkudde gör så att du kan lyssna på din musik från din smartphone eller MP3-spelare i sängen utan att störa dem omkring dig. Kudden använder sig av anpassand hörlurtekenik som sänder ljudet genom kudden med en behaglig nivå.
"Works a treat!"
"aswesome"
"great product"
Most useful customer reviews
Matt
Glastonbury
iMusic Pillow Speaker
8 April 2017
Works a treat!
Speaker was present for wife who suffers from tinnitus. She has been sleeping better with speaker and app on phone. She is very happy with pillow speaker. Comfy pillow, can't feel speaker, but lead could be longer.
Douglas GR Urquhart
edinburgh
iPhone
30 mars 2017
aswesome
very good great sound cheap
haf
lancashire
imusic pillow speaker
30 November 2016
great product
This pillow is very good, i connect mp3 player to it but have to keep volume low as u can hear it
82 Recensioner
|
Skriv en recension
---
Mer information
Lyssna på din musik i komfort utan att störa din partner
iMusik Kudden gör att du kan drömma dig bort i total komfort samtidigt sm du kan lugnas av din favoritmusik utan att störa dem runt omkring dig. Tack vare den smarta inbyggda teknik som gör att du kan höra musiken utan att störa din partner.

Med en ett mjukt innre så är iMusik kudden lika skön som en toppmodell kudde och den ger utmärt komfort och stöd i alla lägen.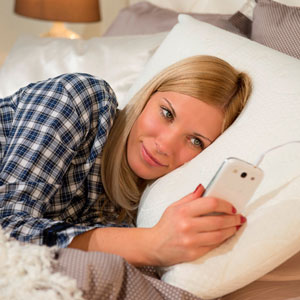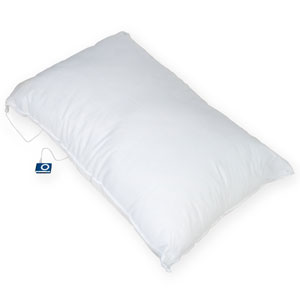 Överlägsen musikkavlité
iMusik Kudden ger inte bara fantastisk komfort utan den ger också exceptionell musik tydlighet och kvalitet - så pass bra att du tror att du har dina hörlurar i.
Perfekt för att lyssna på utbildande och självhjälps talböker
Har du alltid velat lära dig ett nytt språk? Med iMusik kudden kan du lära dig medan du sover. Det är bara att ansluta din smartphone eller MP3-spelare i kudden med lämplig ljudbok och låt kunskapen sjunka in.

Det är också ett fantastiskt sätt att lyssna på självhjälps talböcker för dem som till exempel vill sluta röka eller förbättra självförtroendet.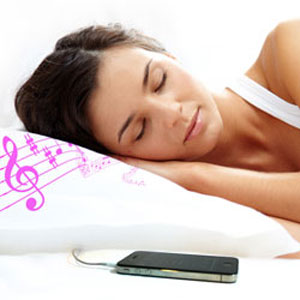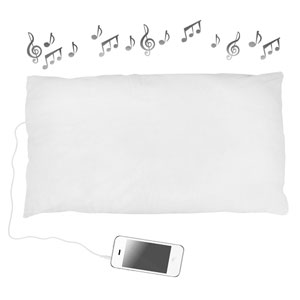 Perfekt för långa resor
iMusik Kudden ger en bekväm källa till underhållning för de långa resorna oavsett om det är på ett plan, tåg eller bara i bilen - iMusik kudden är den perfekta följeslagaren för alla långa resor.
Inbyggd 3,5 mm anslutning för universell kompatibilitet
Allt du behöver för att komma ingång är en musikkälla såsom din smartphone, surfplatta eller MP3-spelare. Så länge det en 3,5 mm stereokontakt för att ansluta till kudden kommer du kunna sova i komfort tillsammans med dina favorit låtar.

Inget ljud kommer från kudden om den inte är ansluten till någon ljudkälla. Kabeln är löstagbar för att hålla kudden snygg och säker när den inte används. Kudden kan inte maskintvättat med den kan torkas rent och sen lufttorka.

NOTERA: Rekommenderas ej för barn under 5 år och en musikkälla ingår inte.
Tekniska specifikationer
Kabel: 120mm med 3,5 mm stereokontakt
Omslag: 80 % bomull , 20 % polyester
Storlek: 49cm x 30cm x 8,5 / 6,5 cm