Varför köpa?
Designad till HTC One M8
Inbyggt visningsstativ
Öppningar för ett fullt användande i skalet
Lätt men robust, ger ett utmärkt skydd
Texturiserad finish
Sugkoppsfäste
---
Mer information
Fodralet har en texturiserad finish och med sugkoppsfästet hålls din HTC One M8 trygg och säker i fodralet.

Öppnas och stängs med en sugkoppsfunktion för ett lätt användande
Sugkoppsfästet på fodralet försäkrar att när fodralet är stängt så kommer din One M8 vara säkert skyddad i fodralet och förhindrar att den lossnar. Sugkoppsfästet på insidan av frontluckan fäster på ytan av din HTC One M8 och är lätt att öppna när du behöver den.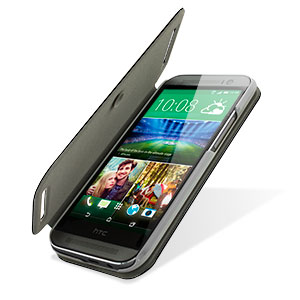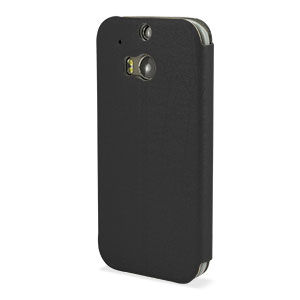 Texturiserad och mönstrad finish för fodralet mer attraktivt
Fodralet har en attraktiv texturiserad finish vilket inte bara skapar ett häftigt utseende utan gör även skalet lättare att greppa.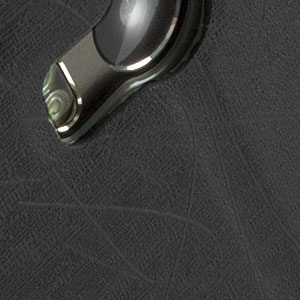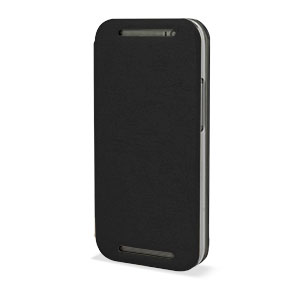 Inbyggt visningsstativ
Fodralet är inte bara otroligt tunnt utan baksidan av fodralet är designat så att din HTC One M8 kan vikas in i sig självt horisontellt. Det skapar en perfekt visningsvinkel när du vill kolla på film, lyssna på musik eller surfa på internet.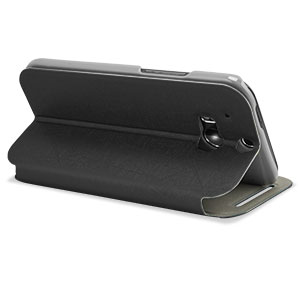 Skydd till din HTC One M8
Fopdralet har specialdesignats till HTC One M8 och du får därmed bästa möjliga skydd. Under det robusta fodralet finns en stark plastram som håller din telefon säker och skyddad.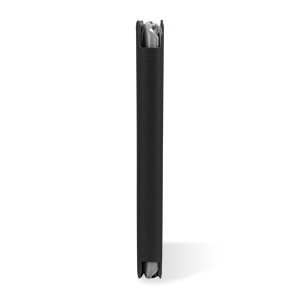 Öppningar för ett fullt användande i skalet
Med fodralet kan du använda din HTC One M8 när den befinner sig i fodralet. Det kommer med öppningar för alla viktiga portar och funktioner så att du kan använda kameran, laddningsporten, hörlurar och andra funktioner.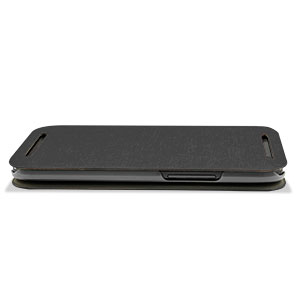 Average rating 3,9 given by 7 customers | Skriv en recension
Alex Catton
Somerset
28 juli 2015
HTC One M8
Nice cover
Nice colour and it doesn't look cheap. fits perfectly. has a suction cup to keep it closed.
Translated from English
0 out of 0 found this helpful
Did you find this review helpful?
---
Anonymous
Kent
10 juni 2014
HTC One M8
Poor Quality
I received this case within 24 hours after placing the order with a very helpful member of staff. Unfortunately this is where the good news stopped. The phone sits inside the case OK, but the cut-outs for the speakers and camera do not align properly, also the case never stayed closed.....overall quality is poor 3/10. I now have an HTC case which fits and looks better...even though a little more expensive.
Translated from English
5 out of 7 found this helpful
Did you find this review helpful?