Mer information
Sync and charge your iPad / iPhone / iPod
Keep your Apple Lightning compatible device fully charged with the option to sync information to your computer with the Universal Charging Dock for iPhones & iPads with a Lightning Connector, including the iPad Air, Mini 3 and iPhone 6 / Plus.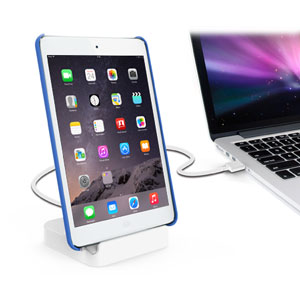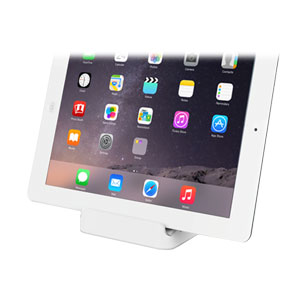 Stable and secure mounting
The cradle provides a stable and secure mount for your Lightning device. It will also help make your desk look neater by minimising clutter and showcasing with its high quality finish.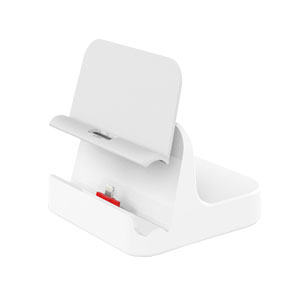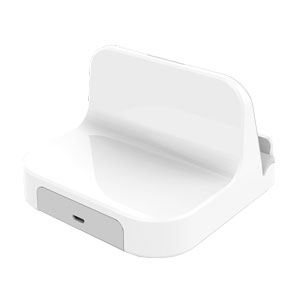 Works with your lightning device with or without a case
The dock comes with a slide in cradle which means it will work with or without a protective case with a thickness up to 1.6 mm.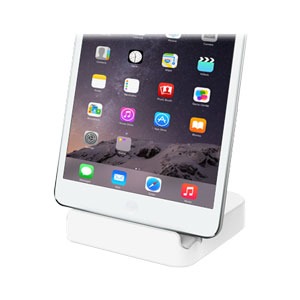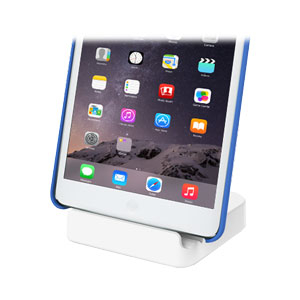 Small and portable design
The small and portable design of this charging dock makes it compact enough for travel use, helping you to keep your Lightning compatible device charged and ready to go wherever you are.
Flexible connector
The Universal Lightning Charging Dock for iPhone & iPad includes a flexible Lightning connector tip to protect your device from damage and allow easy use.
Technical Specifications
Dimensions: 102 x 103 x 67 mm
Net Weight: 240g