Most useful customer reviews
Peter George
York
Huawei Mate 9
27 April 2017
Does what it says
Bought as an additional charging cable to the supplied version. Charges at fast speed, a metre is a usable length around the home & price was good.
Ray Bray
Milton Keynes
HTC 10
30 januari 2017
Perfect for the job
I ordered this to have a cable at work to charge my phone from my computer, and I have to say that it is perfect for the job as the cable is really quite sturdy and is perfect for the job, another great quality product. Highly recommended.
John Smith
Coventry
HTC 10
3 November 2016
Cracking cable
This is a cracking cable for fast-charging your phone. So good in fact I bought another the next day.
79 Recensioner
|
Skriv en recension
---
Mer information
Designad för att ansluta

USB-C enheter

till andra enheter som stödjs av USB

Kabeln är designad för att vara kompatibel med USB-C och andra Type-C enheter, så att du kan ansluta dina Type-C enheter till andra USB drivna enheter, för att på så vis kunna sykronisera eller ladda.

USB 3.0 snabb hastighet överföring
Kabeln har USB 3.0 för snabb hastighets överföring, vilket innebär att du kan överföra data och innehåll till och från telefonen i bara några sekunder istället för minuter.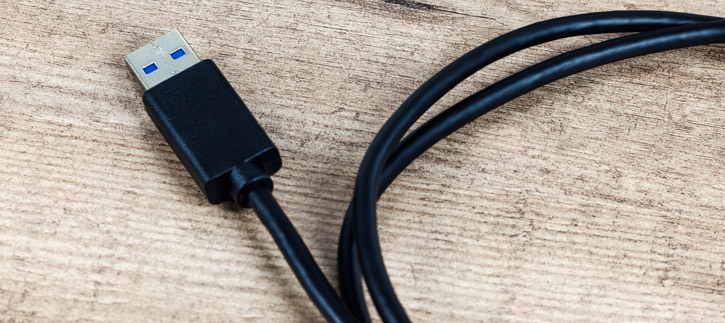 Vändbar USB-C-kontakt
Till skillnad från tidigare normer för USB-anslutningar, är USB-C-kontakten som är helt reversibel och kan sättas in i en USB-C kompatibel smartphone eller surfplatta med lätthet.

Tillåter samtidig laddning och synkronisering av dina USB-C enheter
Dessa kvalitetskablar gör att du kan ansluta din USB-C enheter till din laptop för att ladda din telefon och/eller synkronisera data samtidigt.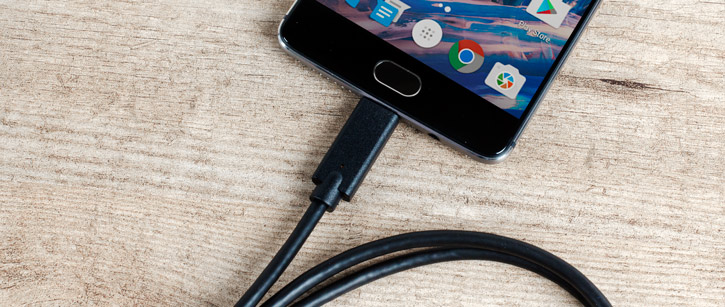 Kompatibel
med
en
USB-
laddare
och
PC
Med en vanlig
USB-anslutning
är den här kabel
n
kompatibel
med
en
nätladdare
som har en
USB-ingång
,
samt
bärbar dator
eller
PC
-
så att du
har
full flexibilitet
när det gäller
din
a
laddnings
behov
.

Testad för att överensstämma med USB-A till USB-C standarder

Testad för att överensstämma med USB-A till USB-C standarder
Denna kabel har testats för att vara kompatibla med USB-A till USB-C-standarder. Icke-kompatibla kablar kan försöka dra så mycket som 3 ampere (3A), vilket skulle kunna skada den anslutna utrustningen eftersom de inte är kompatibla med denna höga effekten.
Nu behöver du inte ta risker längre.

Den medföljande USB-C laddningskabelen har testats för att säkerställa att den är kompatibel med USB-A till USB-C standarder, och möter därmed 56kΩ motståndet som krävs för att skydda dina enheter
Find out more on our blog post: Looking for USB-C compliant cables? Here's how we test ours.
Tekniska specifikationer: