MFX Total Protection iPhone 6 Skal och Skärmkydd-Pack - Transparant
Produktnummer: 51798
Skydda din vackra iPhone 6 från skador med MFX Total Protection Pack. Med ett tunnt polykarbonat skal och ett ultra-respons glasskärmskydd ger denna färpackning det ultimatat skyddet.
"Very happy"
"Good product"
"Great protection"
Most useful customer reviews
Gareth vickers
Wigan
iPhone 6s
22 December 2016
Very happy
I am very happy with my purchase and as well as protecting my phone it makes it a lot easier to handle, I would definitely recommend the items
John Attwood
Cambridge
Iphone6
30 juni 2016
Good product
Light effective case enhances the look of th e product. Glass screen protector reasonably easy to apply.
Sarah Tarawallie
Kent
iPhone6
21 mars 2016
Great protection
Good
7 Recensioner
|
Skriv en recension
---
Varför köpa?
Skydda din iPhone 6 vackra display
Skydda mot stötar och repor
Håll din iPhone 6 tunn och lätt
Skyddar samtidigt som iPhone 6 ursprungliga design visas upp
---
I förpackningen
Polycarbonate iPhone 6 Shell Case - 100% Clear (RRP 7.99)
MFX iPhone 6 Tempered Glass Screen Protector(RRP 12.99)
---
Mer information
Transparant polykabornatskal 100% iPhone 6 Clear
Polykatbonat skalet erbjuder ett perfekt skydd till din iPhone 6. Skalet är gjort av tåligt Polykarbonat vilket kommer skydda din telefon från repor, fall och stötar. Detta Polykarbonatskal är speciellt framtaget för Apple iPhone 6 och det är det perfekta skyddsfodralet till din telefon eftersom det fortfarande framhåller den tunna profilen och designen av din iPhone 6 samtidigt som det skyddar.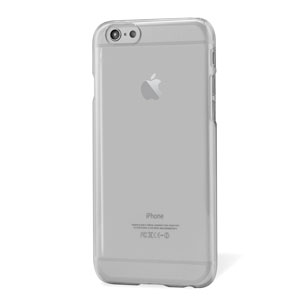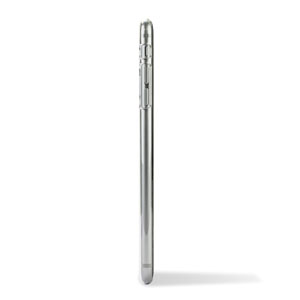 Professionellt nog för arbetet och sportigt nog för att spela med gör detta polykarbonatskal tufft och unikt. Det är formgjutet till don Apple iPhone 6 som skyddar alla hörn och lämnar cut-outs för alla viktiga funktioner inklusive laddaren pch hörluraruttaget.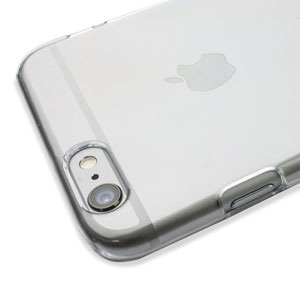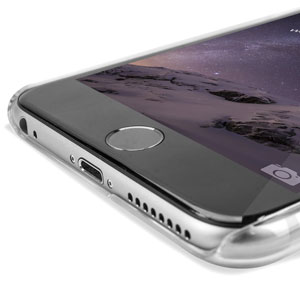 MFX iPhone 6 skärmskydd av härdat glas
MFX skärmskydd är gjort av ett förstärkt härdat glas som upprätthåller en perfekt bildskärpa och samtidigt skyddar telefonens skräm mot repor. Förutom att erbjuda skydd för din skärm är glaset i detta skärmskydd bara 0.26mm tjockt. Detta innebär att du knappt märker av ditt skärmskydd och att det inte lägger till någon som helst bukt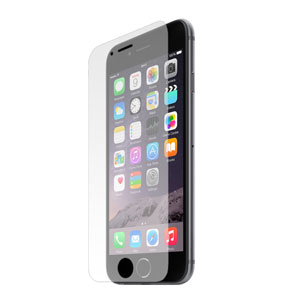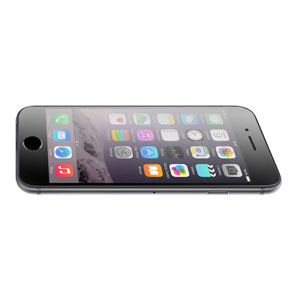 Eftersom detta är ett glasskärmskydd och inte ett plast gör det så att det inte alls bubblar sig på skärmen vid applicering. Designad speciellt för iPhone 6 erbjuder ett glasskärmskydd som är både skyddande och har en perfekt passform.