Bilhållare till Samsung Galaxy S6
Artikelnummer: CU-01?SGS6
Produktnummer: 52807
Håll din Samsung S6 i sikt och fullt laddad medan du kör med bilhållaren som stödjer laddning i bilen.
"Would of been a 5* but. .."
Most useful customer reviews
Annabelle O'Neill
Caistor
26 juni 2015
Would of been a 5* but. ..
I rushed ordering this and panicked when I did hoping it would be ok I had 20mins to get the order in for next day delivery which was just 1st class royal mail and they didn't disappoint it came!!! I like the way the cradle adjusts and also (which is a mega plus) the cable to charge phone while in the cradle is long. The only down side to this is that the stick (so you cab put it on your dash) doesn't stick well. That lasted a day or two. So it will be suction to the window. But that is the only reason it's missing a star, which should actually just be a half a star. Can't fault the product other than that nor the reliability from the company. Thank you.
5 Recensioner
|
Skriv en recension
---
Mer information
Håller din Galaxy S6 säker
Designad till att låta dig använda din Galaxy S6 säkert när du kör har bilhållaren en stadig plastkonstruktion som gör minimala rörelser när du kör. Sugkoppsmekanismen försäkrar ett stabilt fäste på vindrutan eller på instrumentbrädan, samtidigt som den säkerställer en lätt applicering och borttagning.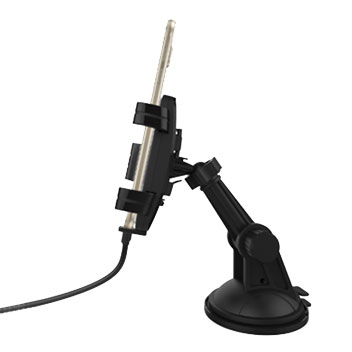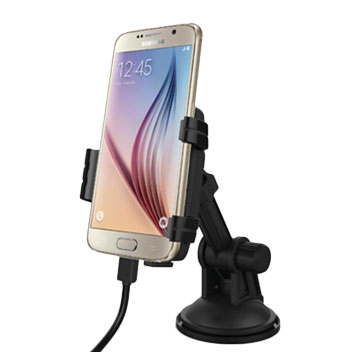 360° rotation tillåter dig att positionera din enhet i en bekväm visningsvinkel
Bilhållaren kan roteras i 360° och tillåter dig att positionera din Galaxy S6 i den mest bekväma visningsvinkeln. Nu kan du använda din Galaxy S6 som en GPS på ett lätt sätt och försäkra att du inte kör vilse igen.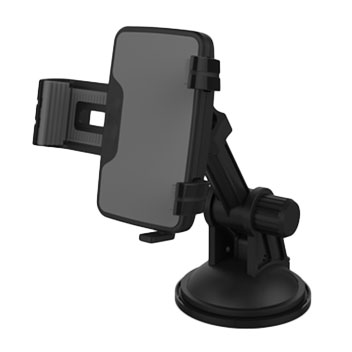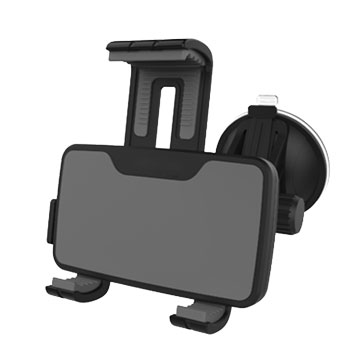 Skal kompatibel
Även om du har det mest robusta skal på din Samsung Galaxy S6 kan denna bilhållare hantera det. Med sina lätta armar håller bilhållaren din Samsung Galaxy S6 mjukt med eller utan skal.

Laddningskabel följer med
Ladda din enhet när du är på resande fot så att din Samsung Galaxy S6 är fulladdad vart då än går.

Tillverkad för Samsung Galaxy S6
Hållaren är specialdesignad till Galaxy S6 och erbjuder en perfekt passform till din enhet.