Sugru - Mouldable Glue - 8 Pack - Black and White
Artikelnummer: I000467
Produktnummer: 52958
Introducing Sugru, the world's first mouldable glue that turns into rubber. Thanks to its patented silicon technology, Sugru sticks to any surface while being flexible and durable.
"Works for me"
"Bought some white sugru - works well"
Most useful customer reviews
Brian Peart
Ashford
iPhone 5s
27 mars 2017
Works for me
It takes time to cure but when it does you will find many more uses for it. buy it, try it, it works for me.
Paul Baker
Kent
Galaxy S4
19 juni 2015
Bought some white sugru - works well
My wire for my Galaxy S4's headphones was looking a bit 'worn' and tired near the jack , I moulded a bit of surgu around the wire near the jack and slightly on the jack itself , now I have a thicker rubber grip that still bends but not as much , hopefully should make the cables inside less likely to break as they don't get crimped at all now when I put the phone in a pocket. Really good product...
37 Recensioner
|
Skriv en recension
---
Mer information
Sticks to almost any surface
There are almost no limits to what you can attach Sugru to - it can stick permanently to glass, metal, wood, ceramics and most plastics.
Supremely versatile
Sugru is suited to many different applications, so when it comes to your mobile there are plenty of uses. Sugru is ideal for adding additional grip to a phone or case and is ideal for fixing broken/damaged cables being both flexible and electrically insulating.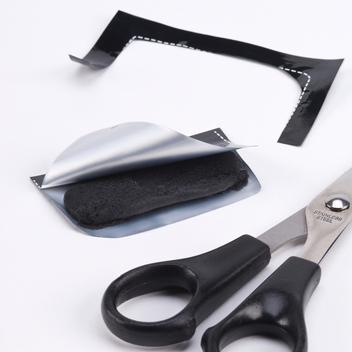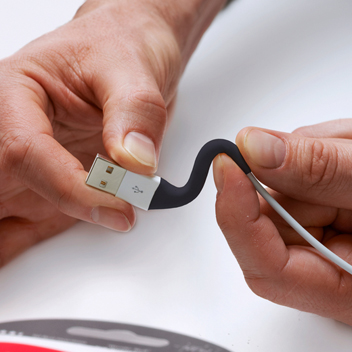 Easy to shape
Once opened, you have 30 minutes to mould your Sugru into any shape - use it to fix, seal, build or even stick things together. Once fully set (after 24 hours) Sugru turns into a flexible, durable silicone rubber. In a rush? Leave your Sugru-based concoction in a warm place to speed the curing process.
Strong and Durable
Once set, Sugru can stand up to anything you throw at it. It is weather-resistant - so it won't fade in the sun and even deals with sea water with ease. It is also temperature-resistant from -50°C (-58°F) to 180°C (356°F), within these boundaries it won't get harder, softer or melt.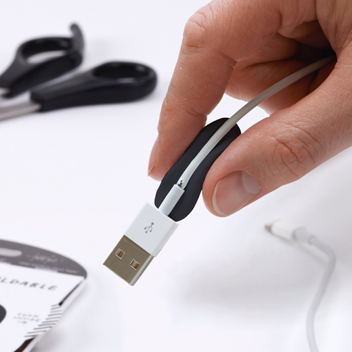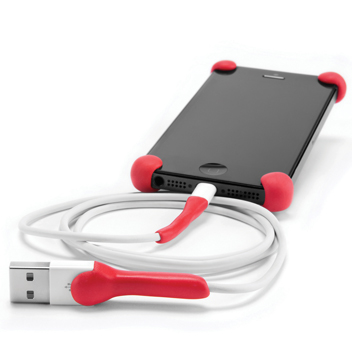 Soft but Grippy
Due to it's silicone properties, Sugru is soft to the touch but also offers substantial grip. Great for a makeshift car holder or adding a little extra grip to your phone, cable or case.
Removable
Sugru can be removed with ease by cutting it off with a sharp knife. Any residue can be taken off by hand or using tissue paper.