Obliq Slim Meta Samsung Galaxy S6 Edge Skal - Satinsilver
Artikelnummer: OQ-1-000051
Produktnummer: 53830
Skydda din Samsung Galaxy S6 Edge med Obliq Slim Meta i satinsilver som skyddar samt ger en fantastisk skydd i en attraktiv tonad design.
"Been needing this case for ages!"
Most useful customer reviews
Kiran Seahra
West London
Samsung Galaxy S6 Edge Case
26 November 2016
Been needing this case for ages!
A very sleek case, the texture of it as you hold the phone is different to many other cases out there, too. This case replaced my clear case (which as well all now begins to turn brown and discoloured after a while :/) The brushed chrome effect is very stylish and attractive. It also covers the edges pretty well too. I would recommend this product.
11 Recensioner
|
Skriv en recension
---
Mer information
Dual designen polykarbonat och metall stil bakplatta
Skydda din Samsung Galaxy S6 Edge bör aldrig leda till ett oattraktivt skal... Tack och lov så skyddar inte bara Obliq Slim din telefon utan har också har en tilltalande design som är tunn och lätt.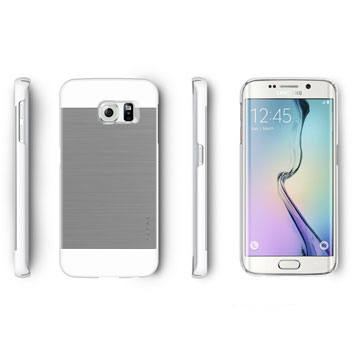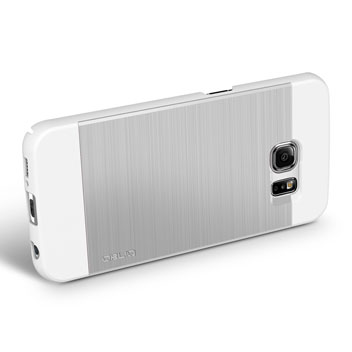 Med polykarbonat som skydd och en metallstil bakplatta för en attraktiv design är Obliq Sim Meta skalet det ideala skalet för att hålla din Samsung Galaxy S6 Edge i bra skick och utan att förstöra din telefons snygga design.

Ultra Slim och formanpassat skal
Skydda din telefon från repor, stötar och fall med Obliq Slim Meta skal till Samsung Galaxy S6 Edge. Med en konstruktion som är tuff nog att skydda din enhet, utan att lägga till onödig bulk.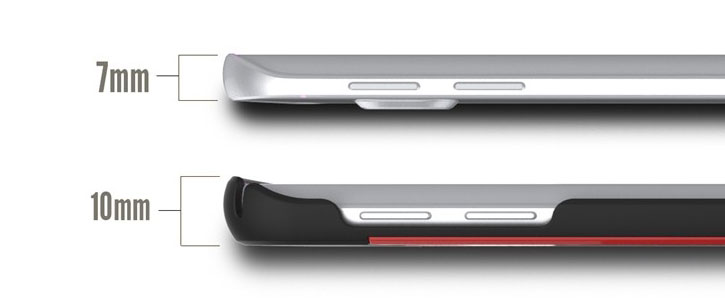 Borstad metall styling ger stil och en lätt känsla
Designad med både form och funktion i åtanke , är det förhållandevis slimmade skalet ett bra skydd till din S6 Edge och den lägger inte till extra bulk. Medan skalet hela tiden skyddar den din Samsung Galaxy S6 Edge passar den fortfarande lätt in i din ficka eller din väska.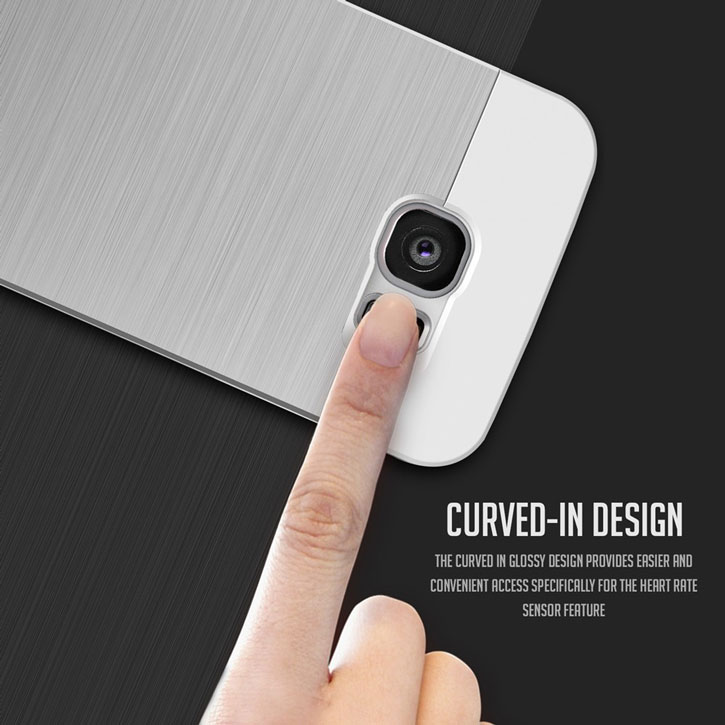 Skalet ger dig ett naturligt grepp på grund av den borstad metallstilta ytan. Nu kan du vara säker på ett bra fast grepp runt din Samsung Galaxy S6 Edge samtidigt som den ger en fulländad look.


Tillgång till alla funktioner och portar
Obliq Slim Meta skal har urtag för alla portar såsom laddningskontakten och kameran. Detta innebär också att du kan lämna telefonen i skalet och njuta av alla dess funktioner och se till att den är skyddad i alla lägen.
Du har också tillgång till Galaxy S6 Edge inbyggda heart rate sensor så att du kan bara plasera ditt finger över sensor med skalet på.

Speciellt utformad för Samsung Galaxy S6 Edge
Designad med telefonen i åtanke kompliterar detta skal funktionerna i din Samsung Galaxy S6 Edge så din telefon ser lika bra ut med skalet på som det gör utanför.