Most useful customer reviews
Paul Archibald
London
Samsung galaxy s7
10 mars 2017
Very good
Very good no problem with it I recommend this
Jenny
Hampshire
Samsung blue tooth head set
1 januari 2017
User friendly
This was a present for a technophobe. The instructions are simple and he finds it easy to use. It's not too technical.
3 Recensioner
|
Skriv en recension
---
Mer information

Superior sound in any environment
This new Samsung Bluetooth Headset is the perfect way to get the most out of your busy schedule and of your calls on the go. This intuitively designed MN910 Bluetooth headset is made to be paired easily with your mobile phone and is practical to operate. This fantastic Bluetooth Headset delivers high quality sound in even the noisiest of environments thanks to its noise cancelling technology. This ensures crystal clear call clarity no matter where you find yourself.
Water-resistant for outdoors use in any weather
This awesome headset is perfect for outdoors, thanks to its water-resistant construction. This makes it the ideal partner whatever the weather, and will perform just as well outdoors as it will indoors.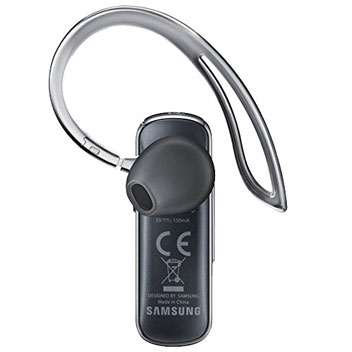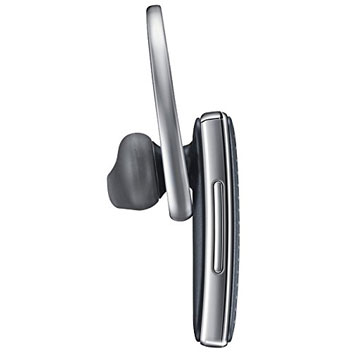 NFC
Bluetooth pairing is easy, but NFC is even easier. When you want to pair in a split second, just tap your NFC compatible phone to the headset and you're good to go!
Universal Compatibility
No matter which Bluetooth capable phone you happen to have, this headset is sure to be compatible with it. That includes iPhones, Samsung Galaxies, Sony Xperias, HTCs, Nokia/Microsoft Lumias, LGs etc. You name it, this product is ideal for it. Not only that, the included car charger will fit any vehicle and charge not only your Samsung MN910 but your phone too. Any USB cable is compatible. The included Micro USB cable is obviously perfect to charge this headset but it will also work with your Micro USB smartphone or power bank too.
Play music and take calls
Not just for calls, the MN910 can even stream music from your smartphone or tablet, allowing you to listen to your favourite podcasts or albums while you're out and about.
Lightweight and compact
The stylish, lightweight and discrete design aids comfort and looks fantastic. Weighing only 9 grams and fitting securely into your ear without compromising on audio.
Makes driving safe
Matching safety while driving and calls is of utmost importance at Samsung. The MN910 Bluetooth Headset provides true hands-free convenience and exceptional ease-of-use, so that you can drive safely, keeping in touch and making your calls without wires and with both hands on the wheel.
Make the most of your calls
Whether at home or on the go, get the most out of your calls and your time with the Samsung Bluetooth Headset. HD sound quality on all your calls, great value for money and a high quality intuitive headset is ensured. The MN910 Headset delivers superior performance and an appealing design - all in one package.
Earhook and Earbud design
With its new, improved look - the Official Samsung Headset gives you enhanced comfort by allowing you to choose whether to use it with or without an ear hook. With its attractive and user-friendly design, the MN910 makes wireless calling easy.