Most useful customer reviews
Shazad
Manchester
Xperia z2
2 September 2016
Fantastic, best holder ive used
I bought this product coming from the sticky pad holders. This is miles ahead of that and is robust and solid. does not interfere with the phone gps or location due the magnets as I use mine for sat nav all the time. The arm is solid and doe not move or shake during driving and I've never had the phone fall of the holder and the z2 isn't exactly a small or light phone. The only issue is you only get one sticky magnet suitable for phones and if you stick it to a case you have to buy additional magnets when replacing the case as ive had to do recently but it still gets 5 stars.
8 Recensioner
|
Skriv en recension
---
Mer information
Effortless docking with one hand
The simple design makes attaching and removing your tablet or phone a quick and easy process. No fiddling around with arms to achieve the most secure fit and certainly no aggravation, the Scosche Magic Mount XL Window Universal Car Holder Systems are designed so that with just one hand you can easily attach and remove your phone. Within a second, you can be ready to drive or get out of your car.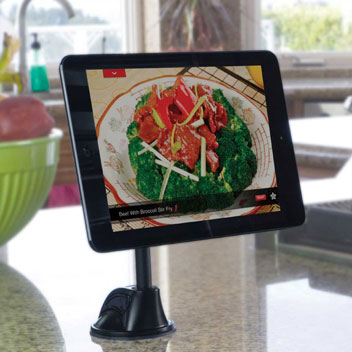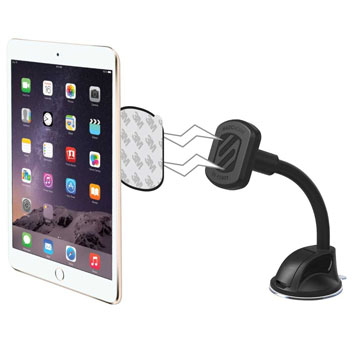 Hold your tablet or smartphone safely and securely in your car
Designed to make car journeys more enjoyable and hassle-free, the Scosche Magic Mount XL Window Universal Car Holder keeps your tablet or smartphone safe and securely held within view for use with hands-free kits and as a GPS navigation device.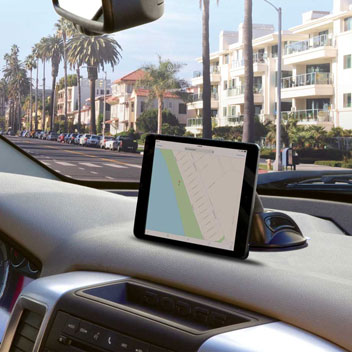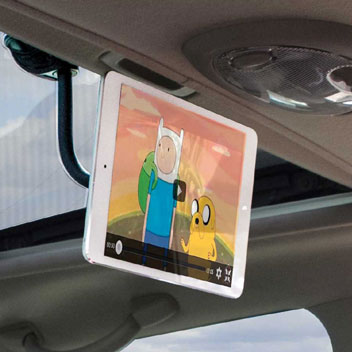 Suitable for use on a desk or window
The Magic Mount XL can also be used on an office desk or fixed to a window, so you can view notifications and interact with your tablet or smartphone comfortably and easily. This is also a perfect viewing angle for watching videos, presentations or monitoring business activity.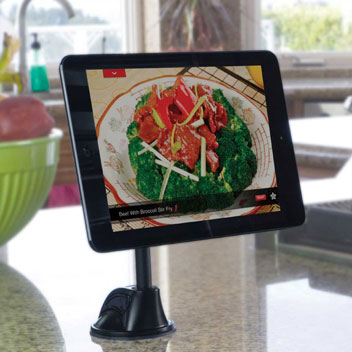 Case compatible design
The Magic Mount XL's unique magnetic design not only allows for quick and hassle-free docking, it also allows you to leave your case on no matter what style of case you have attached. From slim polycarbonate cases to tough bulky rugged cases the Magic Mount XL can handle it all. This means you get all the benefits of having a quick and easy docking system, while your phone stays safe and protected.
Completely universal and easy to install
The intuitive design is totally universal amongst a wide range of devices. The Magic Plate is incredibly easy to install, it can be fitted either behind your devices backplate, behind the case or directly to the case itself, this powerful magnet then secures your device to the Magic Mount XL for a sturdy and strong hold even on the bumpiest of roads.
360° rotation for a comfortable viewing angle
The Magic Mount XL Window Universal Car Holder features a dynamic arm, giving you the freedom to position your device at any angle you decide, for a comfortable and enjoyable experience. The suction mount offers superior grip, no matter which surface you apply it to - securely holding your device to your dashboard, windscreen, window or desk.