Most useful customer reviews
Hannah Spencer
Bradford
Samsung Galaxy S6
5 januari 2017
Fantastic product!
This is a super sturdy case and my phone fits perfectly in it, with cut outs for the buttons and camera that are really convenient. The canvas feels very strong and my phone fits very snugly in the rubber holder. The card holder pockets are a bonus and are deep enough so they won't get damaged and won't scratch the phone. I would absolutely recommend this product!
11 December 2015
Wow
I ordered this when it only had a few pictures on the basis I could return it if it wasn't as expected. I was blown away for the money, really nice fabric, stitching, holds the phone well and seems to offer good protection
19 Recensioner
|
Skriv en recension
---
Mer information

Canvas material för ett bättre skydd
Med ett plånboksfodral I canvas tyg gör din Samsung Galaxy S6 slitstark samtidigt som den kommer se snygg ut när du är ute och reser.Dessutom är den ett bra alternativ för dig som är rädd för att tappa telefonen, eftersom ytan är tillverkad av canvastyg.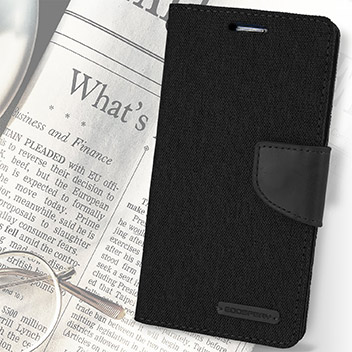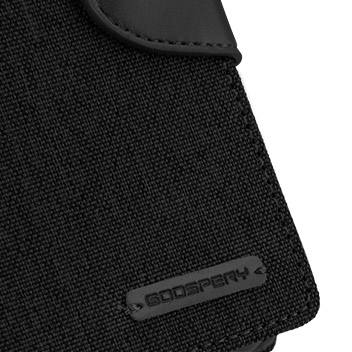 Lättanvänt magnetiskt lås
Det här vackra fodralet har ett smidigt magnetiskt spänne som håller din Samsung Galaxy S6 på plats och stängd när du inte använder den.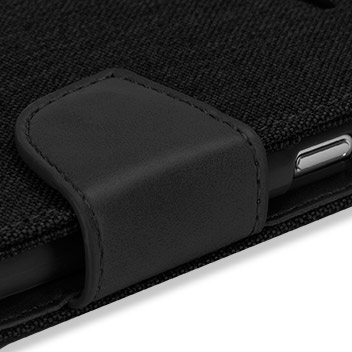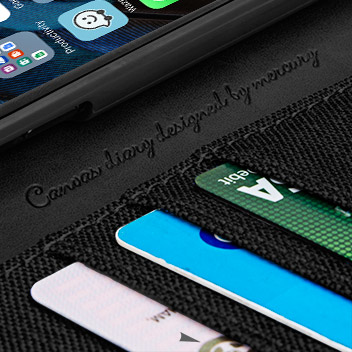 Inbyggda fickor och fack


Vem vill bära runt på en plånbok, väska och telefonfodral? Med fodralets 3 inbyggda fickor kan du bevara dina kreditkort, bankkort, Id eller annat av samma storlek. Dessutom finns det ett litet större fack på insidan som tillåter dig förvara pengar. Det gör att plånfodralet är perfekt när du är ute och reser.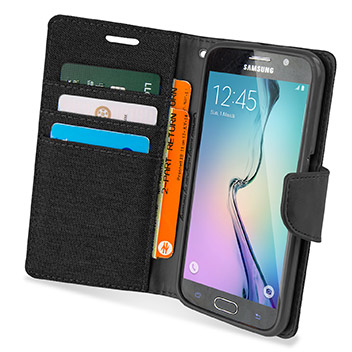 Inbyggt visningsstativ
Ett praktiskt fodral som transformerar sig snabbt till ett visningsstativ. Med Mercury Canvas Multi-Function plånboksfodral blir det smidigare och betydligt bekvämare att titta på din favorit video eller surfa på nätet.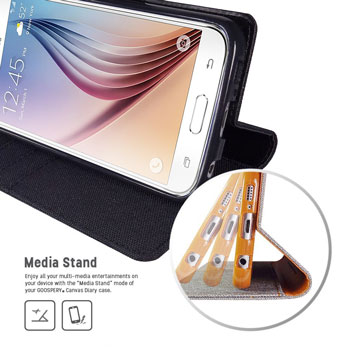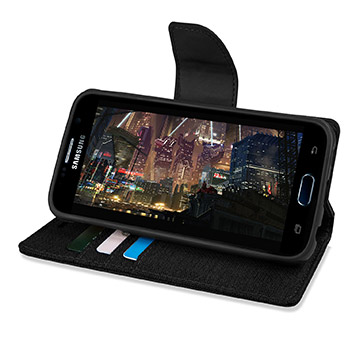 Sydd finish
Plånboksfodralet är sytt längst kanterna vilket ger den en premium finish. Det har är utan tvekan en produkt av exceptionell kvalitet som kommer hålla så länge du behöver den.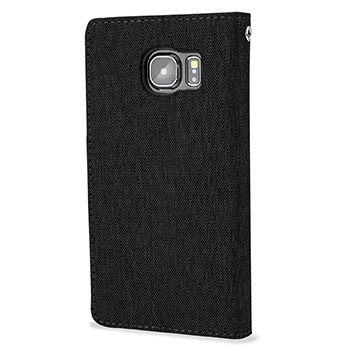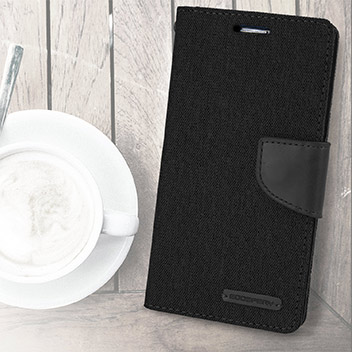 Skräddarsytt skydd åt din Samsung Galaxy S6
Fodralet har specialdesignats till din Samsung Galaxy S6 och här därför en perfekt passform. Under det robusta canvas materialet finner du hårt plast som kommer se till att din telefon alltid är skyddad.