Obliq Slim Meta II Series iPhone 6S Skal - Rosé Guld
Artikelnummer: OBIP6SMAII06
Produktnummer: 55367
Skydda din iPhone 6S med Obliq Slim Meta II-serien och skalet i rosé guld som skyddar samt ger en fantastisk skydd i en attraktiv tonad design.
"Love this case"
"gorgeous case"
"Great protective case for Rose Gold iPhone"
Most useful customer reviews
9 April 2017
Love this case
I was looking for a new phone case that would compliment the look of my phone and provide good protection from damage. As my previous Obliq case protected my phone really well and had a great feel to it, I decided to go with Obliq again. Although this case was on the expensive side, I was not disappointed. It looks and feels great without adding extra bulk to the phone and I trust it will provide good protection should I drop it. I would definitely recommend this case.
sharon lister
cardiff
iphone 6s
28 maj 2016
gorgeous case
Lovely colour, looks classy and I love it. However if you're someone who wants to show off the iphone logo on the back of your phone then it wouldn't be suitable but I'm not so for me it's perfect.
Sarah
Manchester
iPhone 6s
17 December 2015
Great protective case for Rose Gold iPhone
Protects my iPhone & screen without adding too much bulk and matches the rose gold colour virtually perfectly. Arrived promptly, very happy!
10 Recensioner
|
Skriv en recension
---
Mer information
Dual designen polykarbonat och metall stil bakplatta
Skydda din Apple iPhone 6S bör aldrig leda till ett oattraktivt skal... Tack och lov så skyddar inte bara Obliq Slim Meta II din telefon utan har också har en tilltalande design som är tunn och lätt.
Med polykarbonat som skydd och en metallstil bakplatta för en attraktiv design är Obliq Sim Meta skalet det ideala skalet för att hålla din iPhone 6S i bra skick och utan att förstöra din telefons snygga design.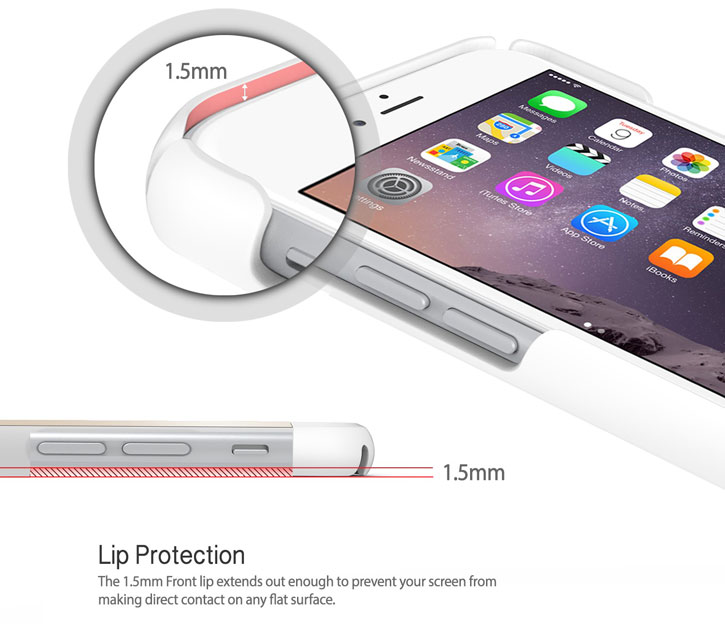 Ultra Slim och formanpassat skal
Skydda din telefon från repor, stötar och fall med Obliq Slim Meta II Series Fodral till Apple iPhone 6S. Med en konstruktion som är tuff nog att skydda din enhet, utan att lägga till onödig bulk.
Borstad metall styling ger stil och en lätt känsla
Designad med både form och funktion i åtanke , är det förhållandevis slimmade skalet ett bra skydd till din iPhone och den lägger inte till extra bulk. Medan skalet hela tiden skyddar den din iPhone 6S passar den fortfarande lätt in i din ficka eller din väska.
Skalet ger dig ett naturligt grepp på grund av den borstad metallstilta ytan. Nu kan du vara säker på ett bra fast grepp runt din iPhone 6S samtidigt som den ger en fulländad look.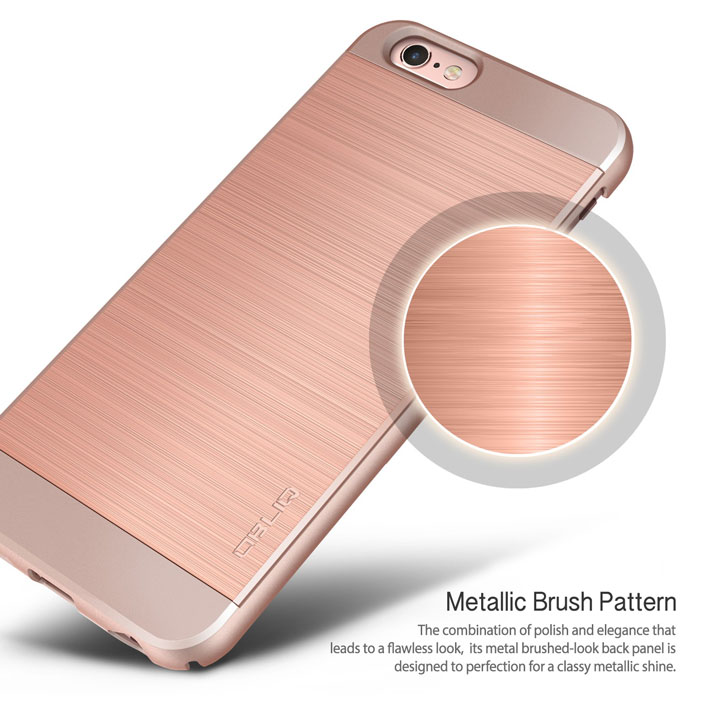 Tillgång till alla funktioner och portar
Obliq Slim Meta II Case har urtag för alla portar såsom laddningskontakten och kameran. Detta innebär också att du kan lämna telefonen i skalet och njuta av alla dess funktioner och se till att den är skyddad i alla lägen.
Speciellt utformad för iPhone 6S
Designad med telefonen i åtanke kompliterar detta skal funktionerna i din iPhone 6S så din telefon ser lika bra ut med skalet på som det gör utanför.