Obliq Naked Shield iPhone 6/6S Skal - Klar
Artikelnummer: OBIP6SNAKED03
Produktnummer: 56167
Skydda baksidan och sidorna på din iPhone 6/6S med detta eleganta klara skal från Obliq. Det inbyggda stativet gör det bekvämt för dig när du vill kolla på film eller surfa.
"Does the job"
"Robust case"
Most useful customer reviews
Sharon Holland
Glasgow
iPhone 6
15 April 2016
Does the job
Great case for your precious iPhone
Irene Harle
Dundee
iPhone 6
8 januari 2016
Robust case
I bought this case because I wanted to still view my iPhone. It gives good protection, and all ports are easily accessible. Only downside is it is a very snug fit, therefore difficult to take off the phone again, but that could also be a positive. Good all round protection and won't affect the camera/flash.
13 Recensioner
|
Skriv en recension
---
Mer information
Ett snap on skydd


Skalet Obliq Naked Shield är ett otroligt tunnt polykarbonatskal. Det tåliga skalet fäster enkelt på din telefon och skyddar baksidan och sidorna på din iPhone 6/6S. Med ett snyggt och tunnt skydd är Naked Shield designad till att bevara den slanka profilen som iPhone 6/6S har utan att lägga till onödig bulk.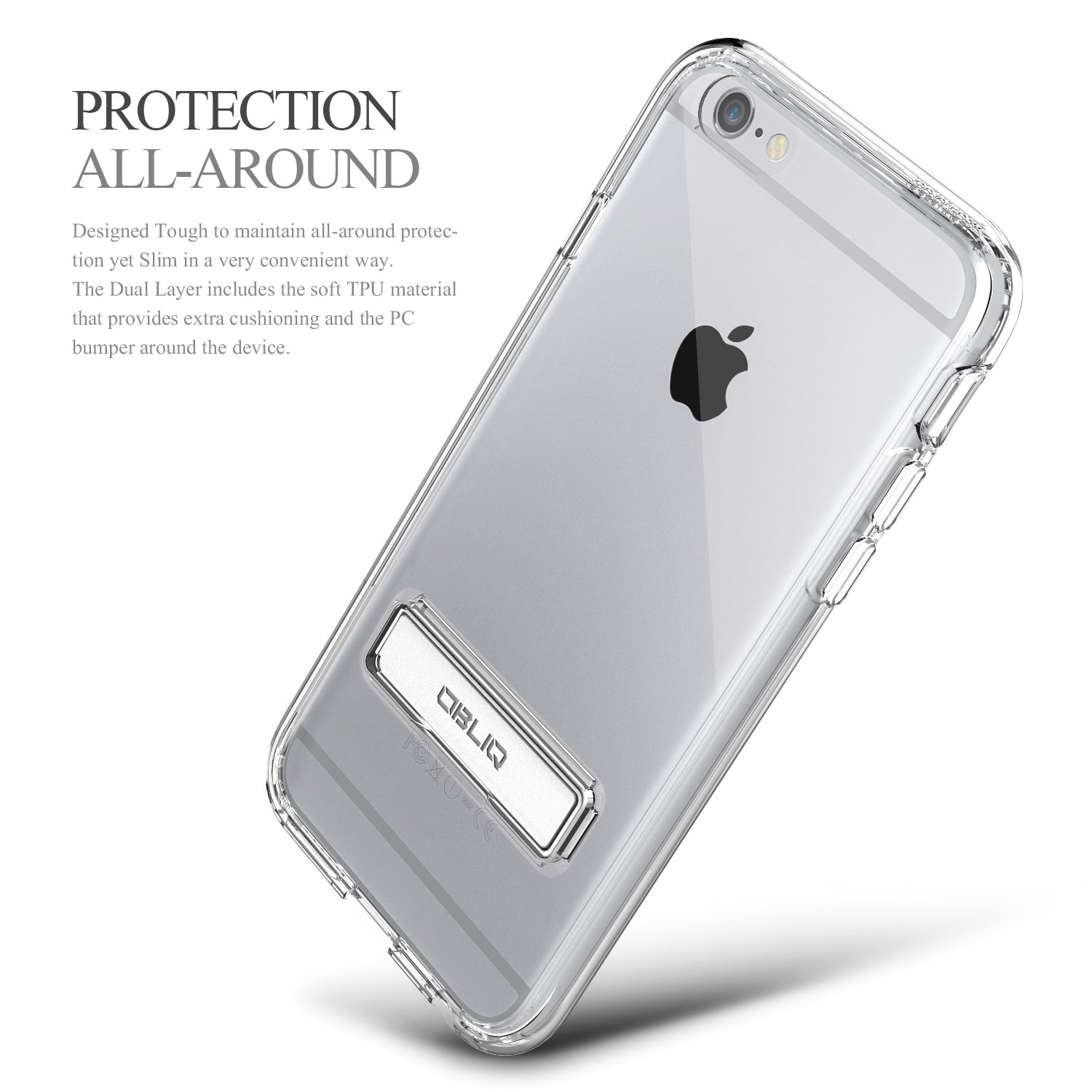 Perfectly compliments the 6/6S's premium design
This slimline clear case highlights the 6/6S's stunning new design, whilst adding a touch of sophistication with the bottom colour panel. The lightweight design allows you to keep your phone's original design on show, whilst it stays fully protected against the rigours of day-to-day use.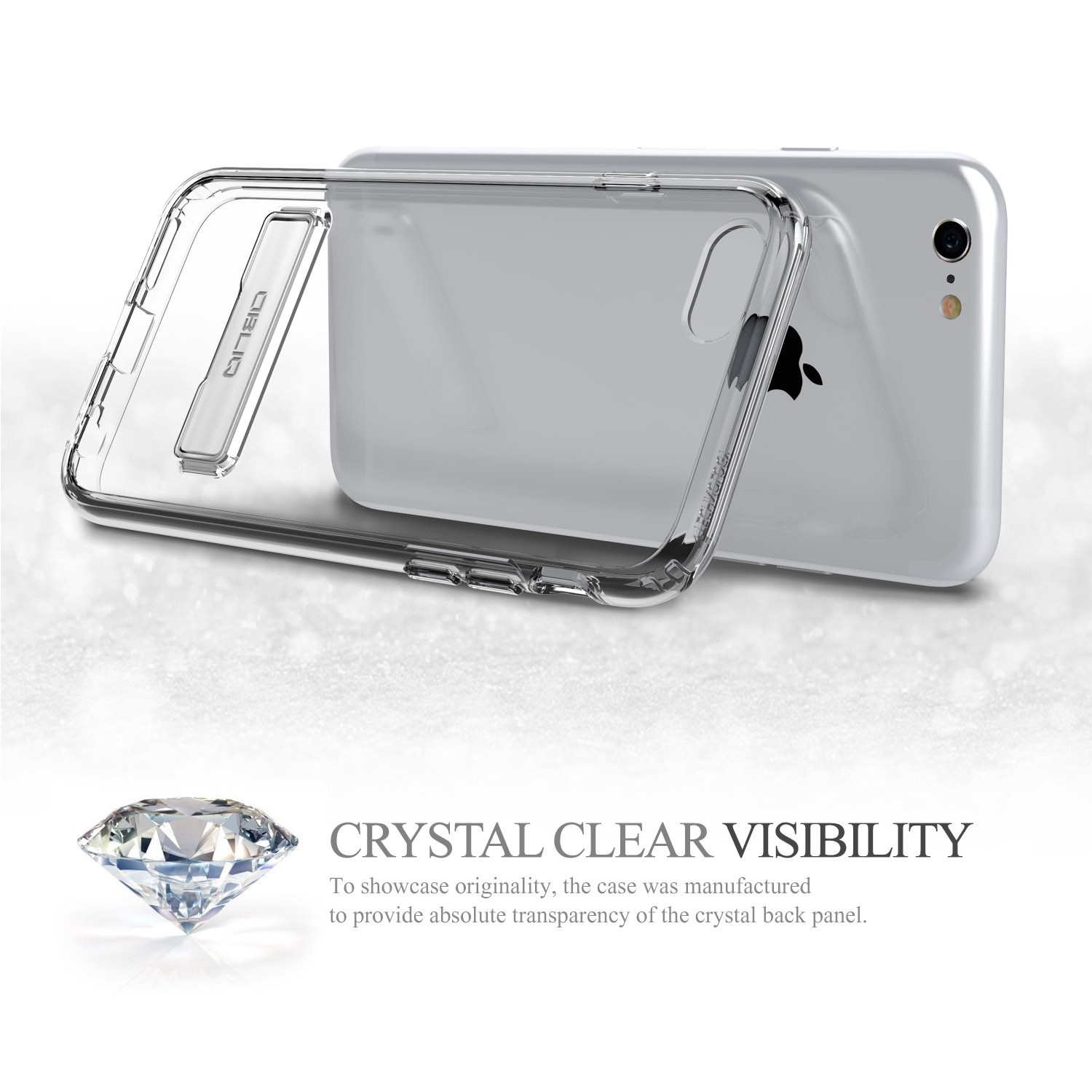 Kompletterar perfekt 6 / 6S premium konstruktion
Det här klara skalet belyser 6 / 6S fantastiska nya design, samtidigt som det lägger till en touch av förfining. Den lätta designen gör att du kan behålla telefonen ursprungliga designen samtidigt som den förblir helt skyddade från dag till dag användning.
Håller din telefon tunn och lätt

Tack vare skalets design kommer din iPhone 6/6S inte få något oönskat bulk utan hjälper att hålla din telefon tunn och lätt.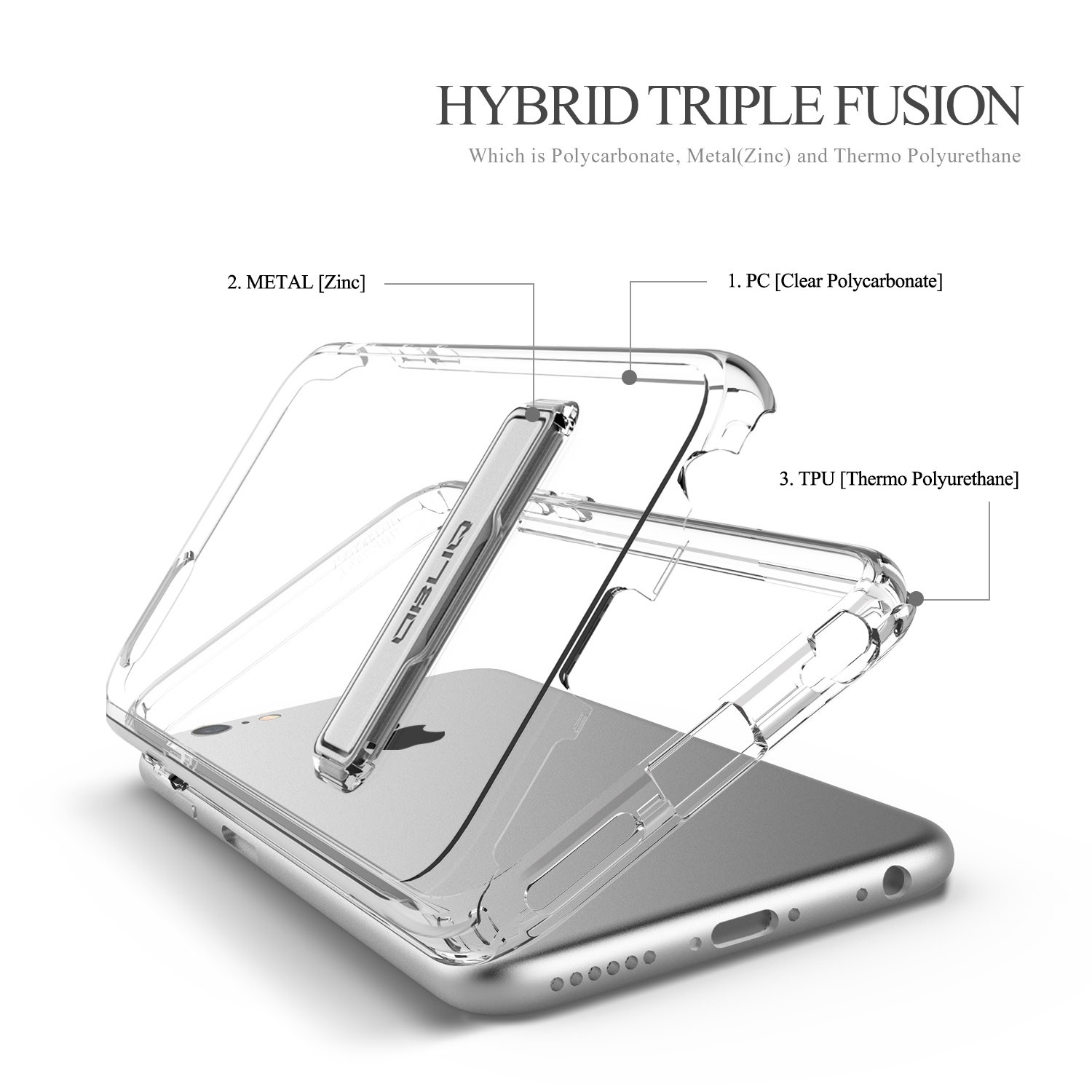 Innbyggd stativ för handsfree-visning

Detta skal kommer med en inbyggt visningsstativ. När du vill se på film eller sufra kan du enkelt dra ut stativet på baksidan av skalet och vila din telefon på en plan yta.
The magnetised kickstand is perfect for watching your videos and movies.
Tillgångar till portar och funktioner

Skalet optimerar funktionaliteten till alla iPhone 6/6S portar och funktioner. Skalet presenterar öppna sektioner för laddningportar, kamera, volymknappar och hörlursuttaget för enkel användning.