Obliq Naked Shield iPhone 6/6S Skal - Rosé Guld
Artikelnummer: OBIP6SNAKED05
Produktnummer: 56170
Skydda baksidan och sidorna på din iPhone 6/6S med detta eleganta klara skal från Obliq. Det inbyggda stativet gör det bekvämt för dig när du vill kolla på film eller surfa.
"Wicked"
"Happy customer "
"Get dirty difficolt and thats really good"
Most useful customer reviews
13 mars 2017
Wicked
Provides so much grip for an otherwise slippy slippy phone. The grippy case has saved it from falling down the loo loadsss of times! I reckon my phone looks super sleek n chic, v elegant I adore the stand, ONLY thing that's annoy is that it doesn't stand the phone up the portrait way, so when in face timing my pals, they get quite a deep low angle up at my chin(s) But wicked!
Sophie Whiffen
Bournemouth
iPhone 6s
26 januari 2017
Happy customer
I bought this case as a gift for my teenage daughter,choosing for a teenager isn't always the easiest job!She and I are really happy with it,it is super stylish and very good quality.It fits her phone perfectly and really enhances her rose gold iPhone 6s.I would happily order from this company again,thank you.
Natalia Turczynska
Southend on sea
iPhone 6s
16 maj 2016
Get dirty difficolt and thats really good
Il is oryginal
13 Recensioner
|
Skriv en recension
---
Mer information
Ett snap on skydd


Skalet Obliq Naked Shield är ett otroligt tunnt polykarbonatskal. Det tåliga skalet fäster enkelt på din telefon och skyddar baksidan och sidorna på din iPhone 6/6S. Med ett snyggt och tunnt skydd är Naked Shield designad till att bevara den slanka profilen som iPhone 6/6S har utan att lägga till onödig bulk.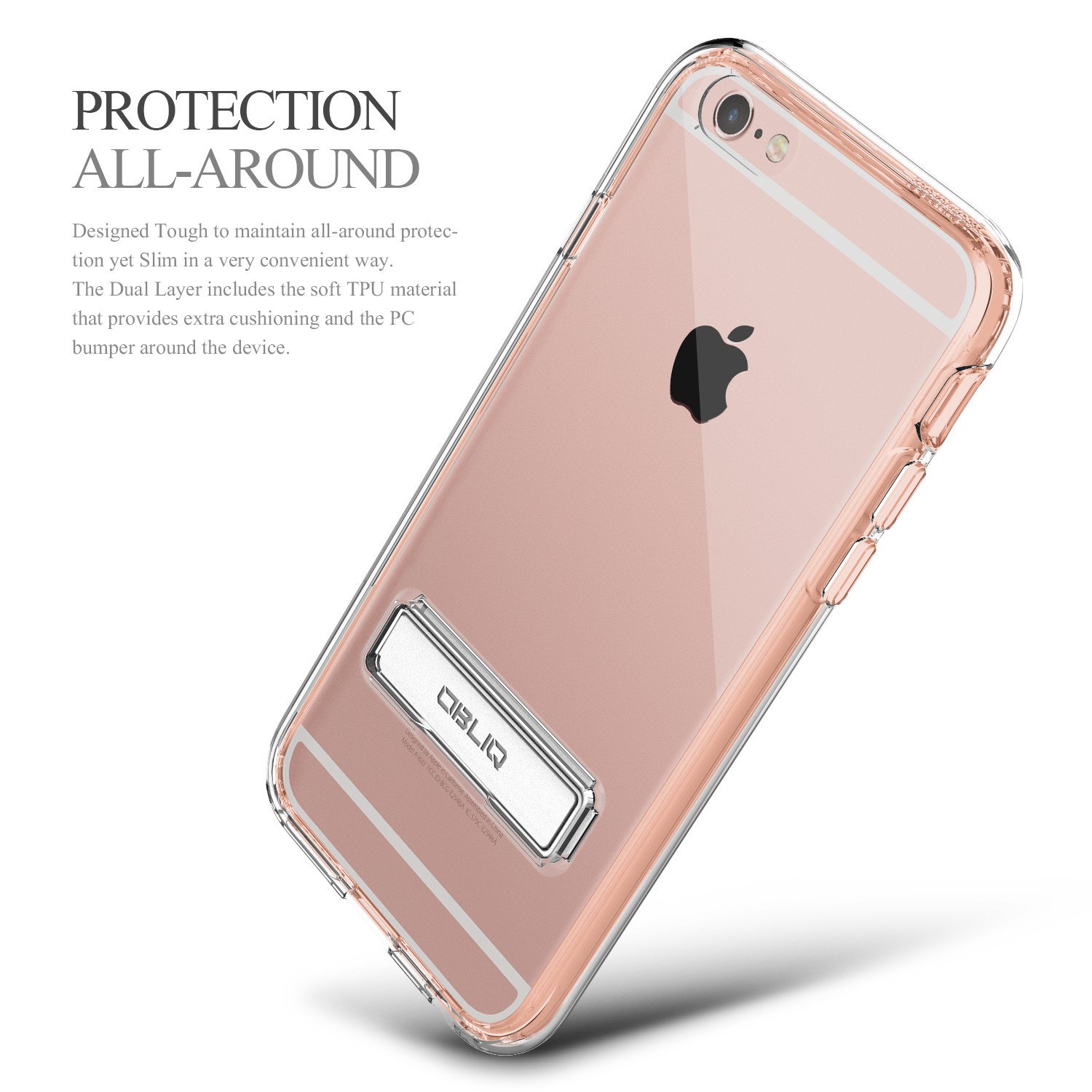 Kompletterar perfekt 6 / 6S premium konstruktion
Det här klara skalet belyser 6 / 6S fantastiska nya design, samtidigt som det lägger till en touch av förfining. Den lätta designen gör att du kan behålla telefonen ursprungliga designen samtidigt som den förblir helt skyddade från dag till dag användning.
Håller din telefon tunn och lätt

Tack vare skalets design kommer din iPhone 6/6S inte få något oönskat bulk utan hjälper att hålla din telefon tunn och lätt.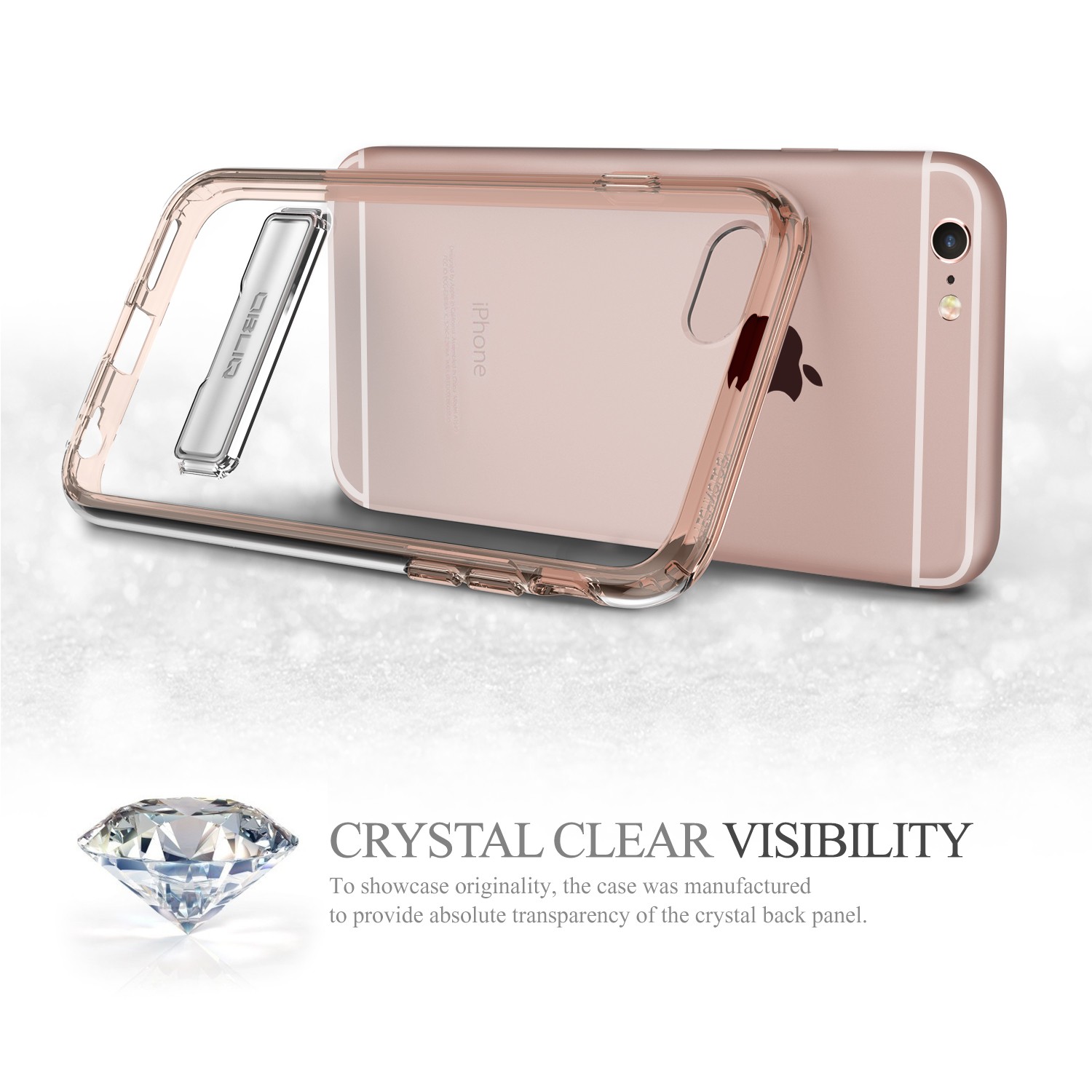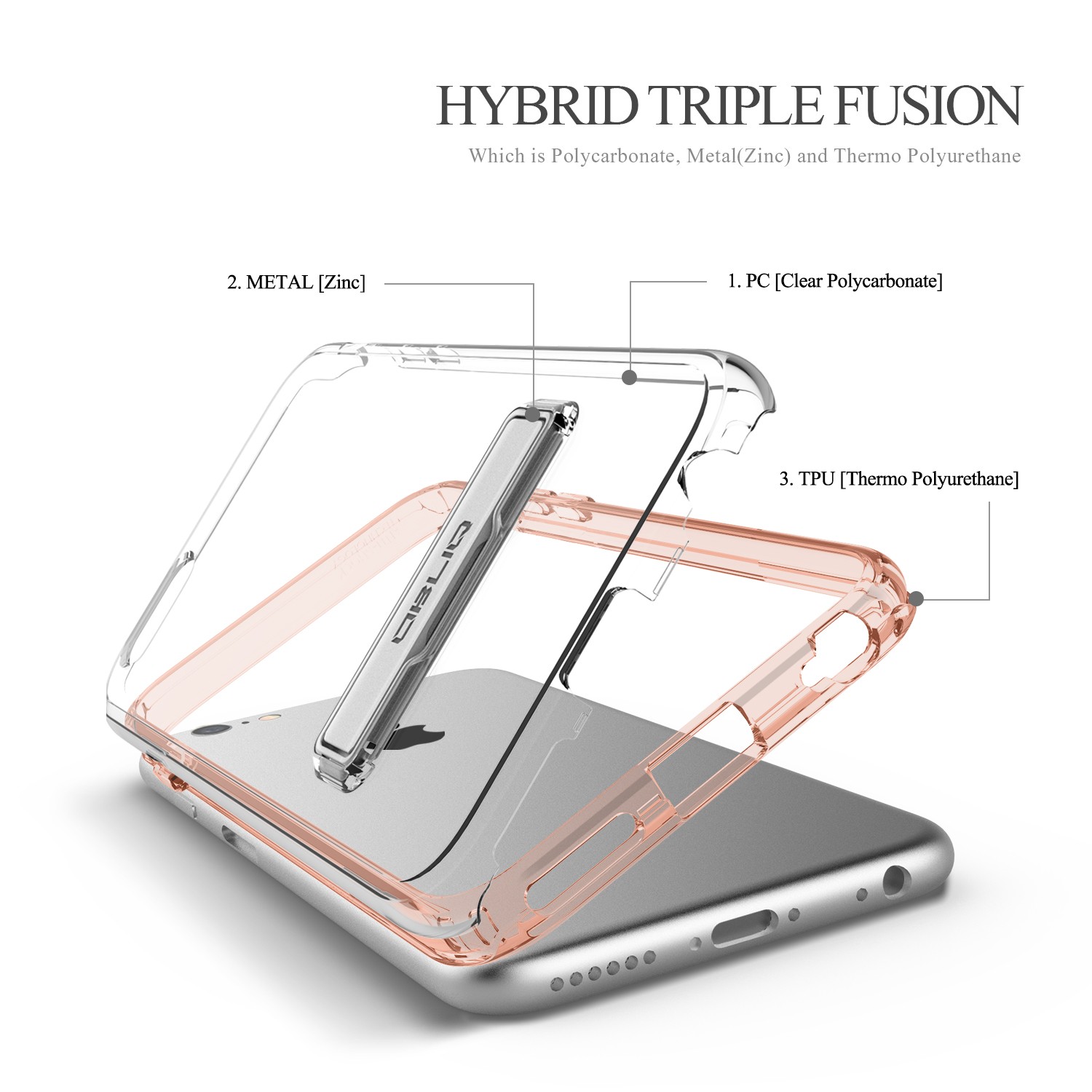 Innbyggd stativ för handsfree-visning

Detta skal kommer med en inbyggt visningsstativ. När du vill se på film eller sufra kan du enkelt dra ut stativet på baksidan av skalet och vila din telefon på en plan yta.
The magnetised kickstand is perfect for watching your videos and movies.
Tillgångar till portar och funktioner

Skalet optimerar funktionaliteten till alla iPhone 6/6S portar och funktioner. Skalet presenterar öppna sektioner för laddningportar, kamera, volymknappar och hörlursuttaget för enkel användning.