Love Mei Powerful Sony Xperia Z5 Premium Protective Skal - Svart
Artikelnummer: SOTCA401000
Produktnummer: 56282
Skydda din Sony Xperia Z5 Premium med ett av de tåligaste och mest skyddande skalet på marknaden som även är perfekt för att förebygga eventuella böjningsskador. Det är skalet Love Mei Powerful Protective.
"Excellent buy"
"Absolutely amazing, indestructible!"
"A Tank"
Most useful customer reviews
15 April 2017
Excellent buy
Exactly what I expected from reading the reviews of other byuers. The only minus is that the screw is not clearly visible and I bought a new to open the case before finding it.
Jack Logan
Carmarthen
Sony Xperia z5 premium
31 oktober 2016
Absolutely amazing, indestructible!
I work outdoors in all weather in forestry and this phone case has withstood weeks of sawdust, rain, mud etc not to mention continued drops Haha
Ben Flitney
Milton Keynes
Sony Xperia Z5 premium
14 oktober 2016
A Tank
Tough cases are not easy to come by for Xperia's...previous handsets I've owned I've always had Otterbox's...this case is a Tank..chunky it is and light it is not,took some getting used to but now had it for a while it's fine..military look with no detrimental effect on signal...good case.
38 Recensioner
|
Skriv en recension
---
Mer information
Robust 'Slagfackverk" som motstår hårda stötskador


Designad för att ge ett ultimat skydd och även vara resistent mot damm och vatten består skalet Love Mei till Sony Xperia Z5 Premium av ett skyddande aluminiummaterial och ett speciellt slagfackverk för att förhindra skador som kan påverka din enhet.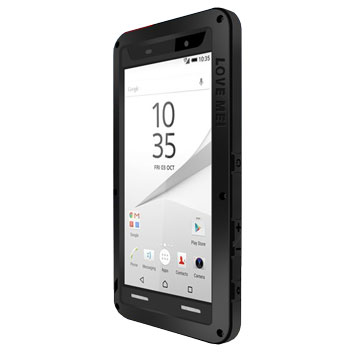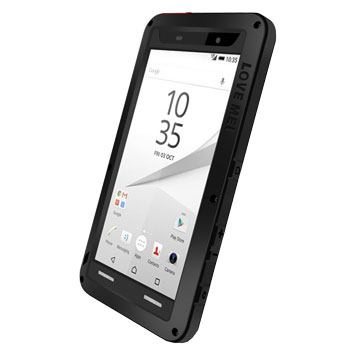 Med ett stötsäkert robust skydd och ballistiska ramar med en låg fickvänlig profilkonstruktion, erbjuder skalet Love Mei till Sony Xperia Z5 Premium ett kraftfullt skydd med sin målmedvetna design.


Inbyggt skärmskydd förhindrar repor


Med ett branschnytt Corning Gorilla Glass slaglins som skärmskydd, hjälper det till att förhindra skador på skärmen utan att hindra pekskärmens känslighet.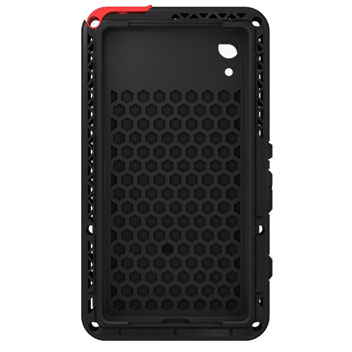 Slutna ljud- och laddningsportar som håller ute damm och skräp från din Xperia Z5 Premium


Laddningsporten och porten till hörlurarna är skyddade för att hålla ute smuts och skräp.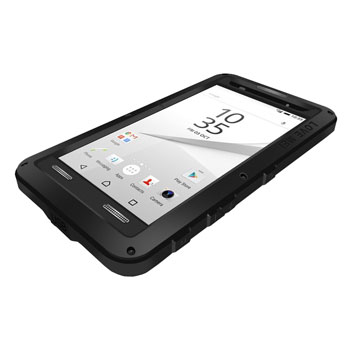 Nyckelbands ögla


Med den inbyggda nackelbandsöglan kan skalet Love Mei fästas vid din vrist eller på ett annat säkert ställe.

Direkt tillgång till alla portar och funktioner


Även om din Sony Xperia Z5 Premium är helt skyddad kommer du ändå ha tillgång till alla portar och funktioner på din enhet och det kommer inte att störa närhetssensorn.