Most useful customer reviews
Kim walkling
Tadworth
Zus
29 April 2017
Just but it!
This is a really Ronseal item . I.e. It does what it says on the can. Easy to use and it just works .
DIANA ZUIKYTĖ
Kaunas
Nonda Zus 2 Port 4.8 car charger
8 januari 2017
Awesome
The product is really good. Though it would be nice, if the site would provide information, weather the product is available right away or not. So there would be no unsuspected delays.
John Barry
Birmingham
Sony Xperia X
26 oktober 2016
Good charger, and handy locator.
I bought this because I needed a faster charger, but also needed a locator. The charger is very good, and will give a useful charge to my phone during a relatively short drive. The locator is usually good, but occasionally doesn't seem to register the last parking spot, and still thinks the car is in the previous location (it's currently telling me my car is 111 Kilometres away (+/- 25 metres), and not one minutes walk from my house, which is where I'm sure I left it). When it works, which is most of the time, it is accurate, so I think I just need to check every time I leave the car to make sure it's registered the correct location. As always from Mobile Fun, the goods were delivered promptly, and I have no hesitation in recommending their services.
78 Recensioner
|
Skriv en recension
---
Mer information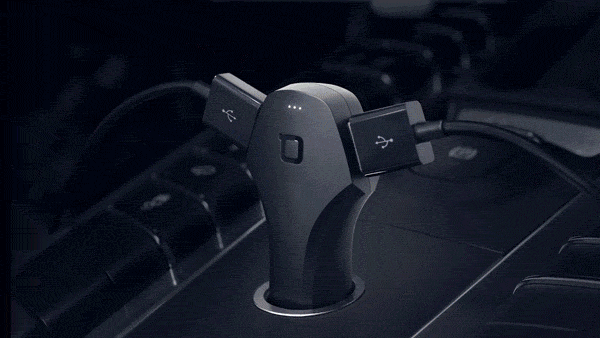 Charge 2 devices at the same time
Ensure all of your devices are fully charged when you arrive at your destination with the Zus 2 Port Smart Car Charger and Car locator. Featuring not one but two USB ports for all of your in-car charging needs. Simply connect your smartphone and a tablet or another smartphone and charge them simultaneously.
Smart Device Detection with twice the charging speed
Featuring Smart Device Detection, Zus can detect whether you are charging a smartphone or tablet, allowing it to provide the same quality charge no matter which device you are using.
With a maximum output of 4.8A, your smartphone can charge at super fast rates. When both ports are in use with for example two iPhone 6S smartphones connected, Zus will fully charge them both in two hours.
Zus also has the ability to charge tablets and can fully charge two iPads in 3.75 hours!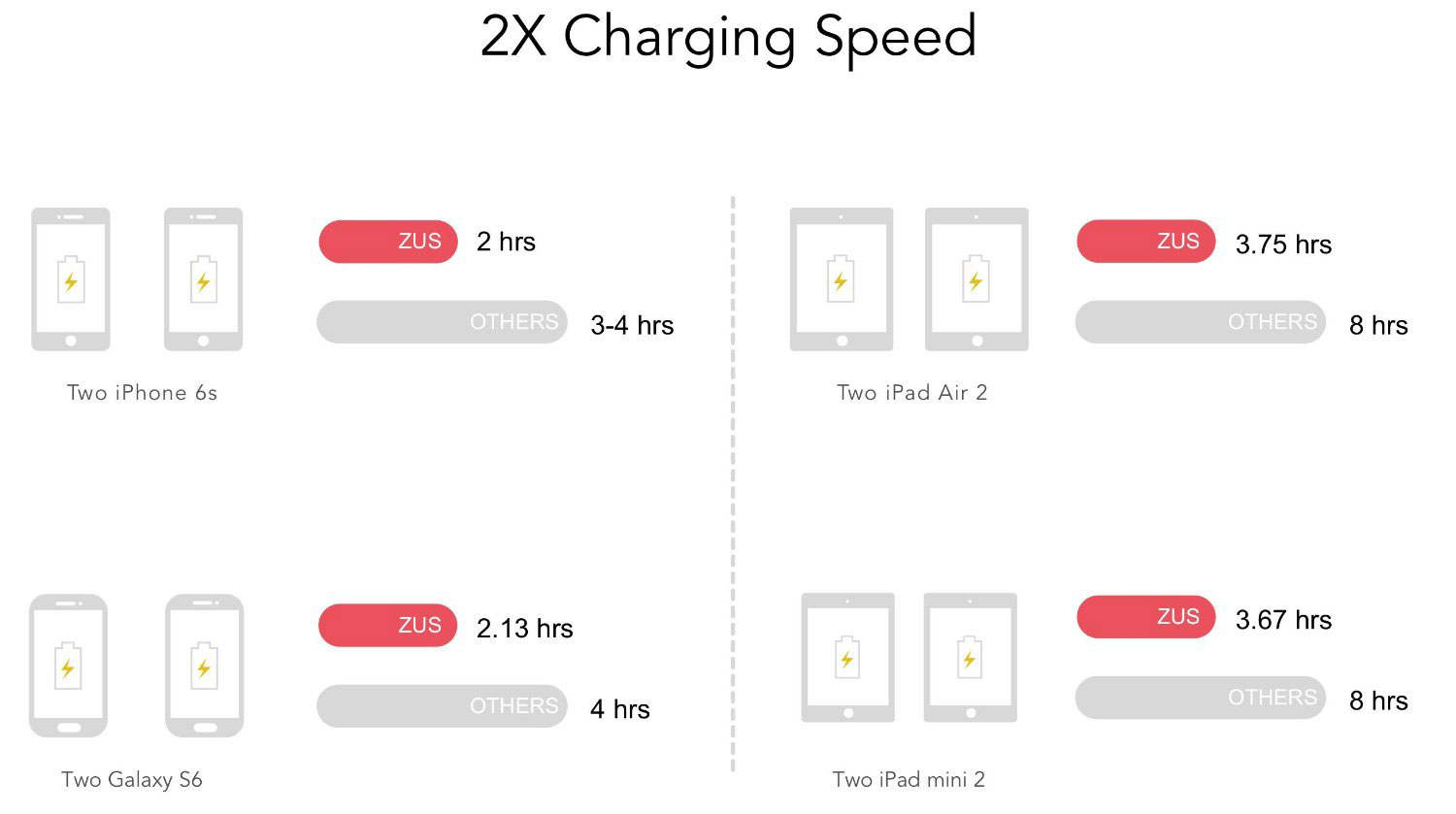 Zus app compatible with iOS and Android
Not only will Zus charge your devices but once combined with the dedicated Zus app, it can also help to locate your car and provide you with parking reminders. The free app is available to download from the App Store and Google Play Store.
Note: iOS 7.1 or newer or Android 4.3 or newer must be installed for the Zus App to be compatible
Automated Car Locator
Using the app and GPS, Zus automatically remembers where you have parked your car. No longer do you need to worry about forgetting where you parked your vehicle, simply open the app and the arrow will guide you to your car.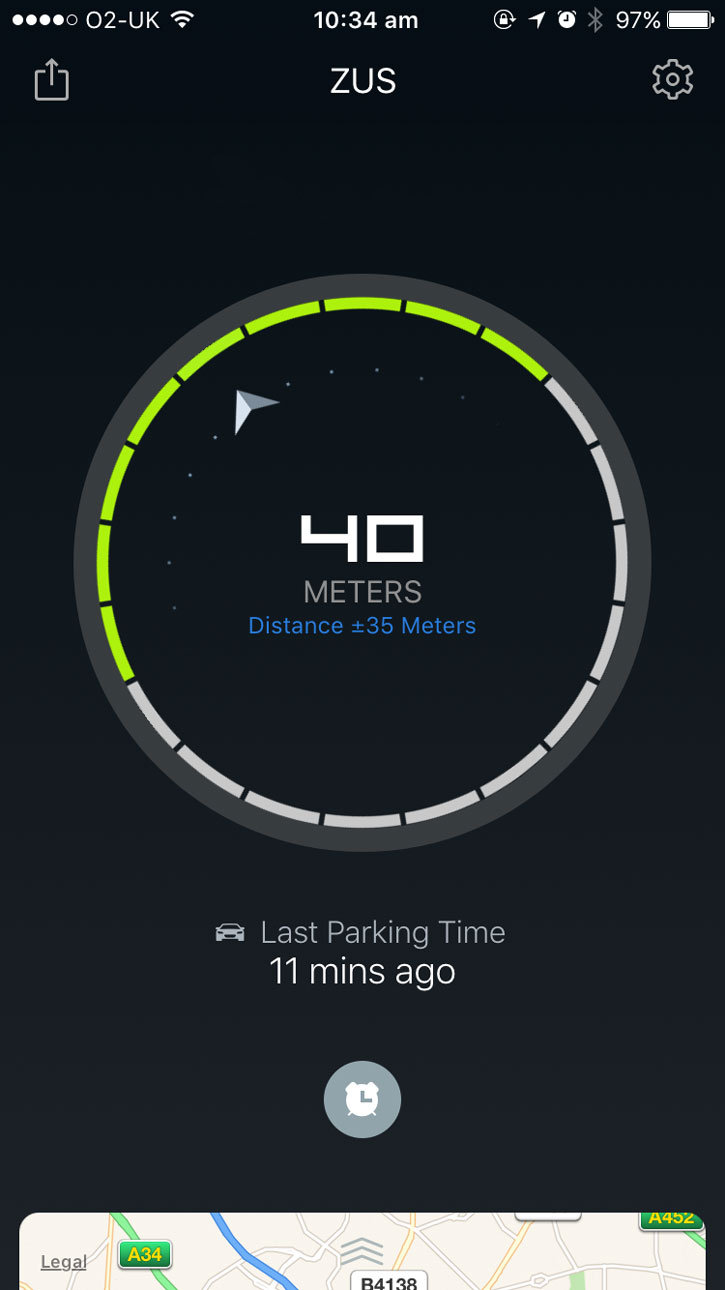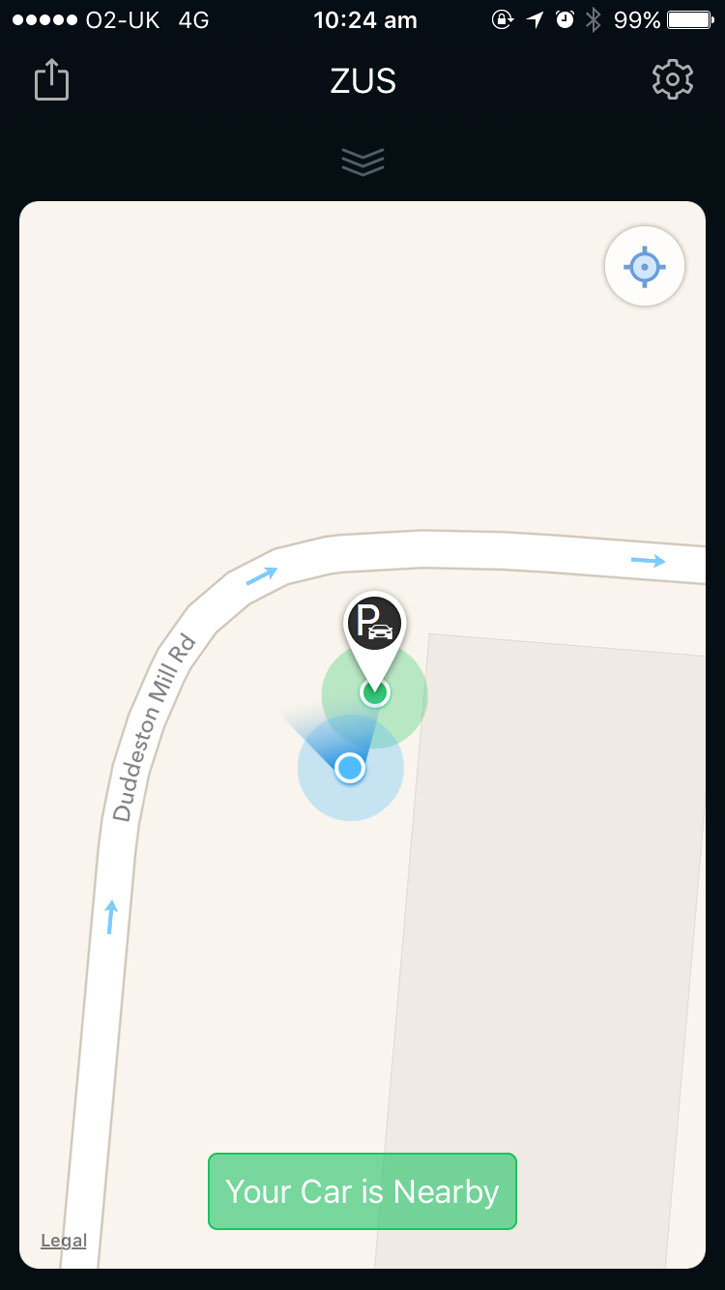 Links in with Google Maps
Another useful feature of the Zus app is that it links in with Google Maps to further help you locate your car on a map, in addition to calculating the distance.
Outdoor friendly
The Zus app will even work if you do not have any signal, making it completely outdoor friendly.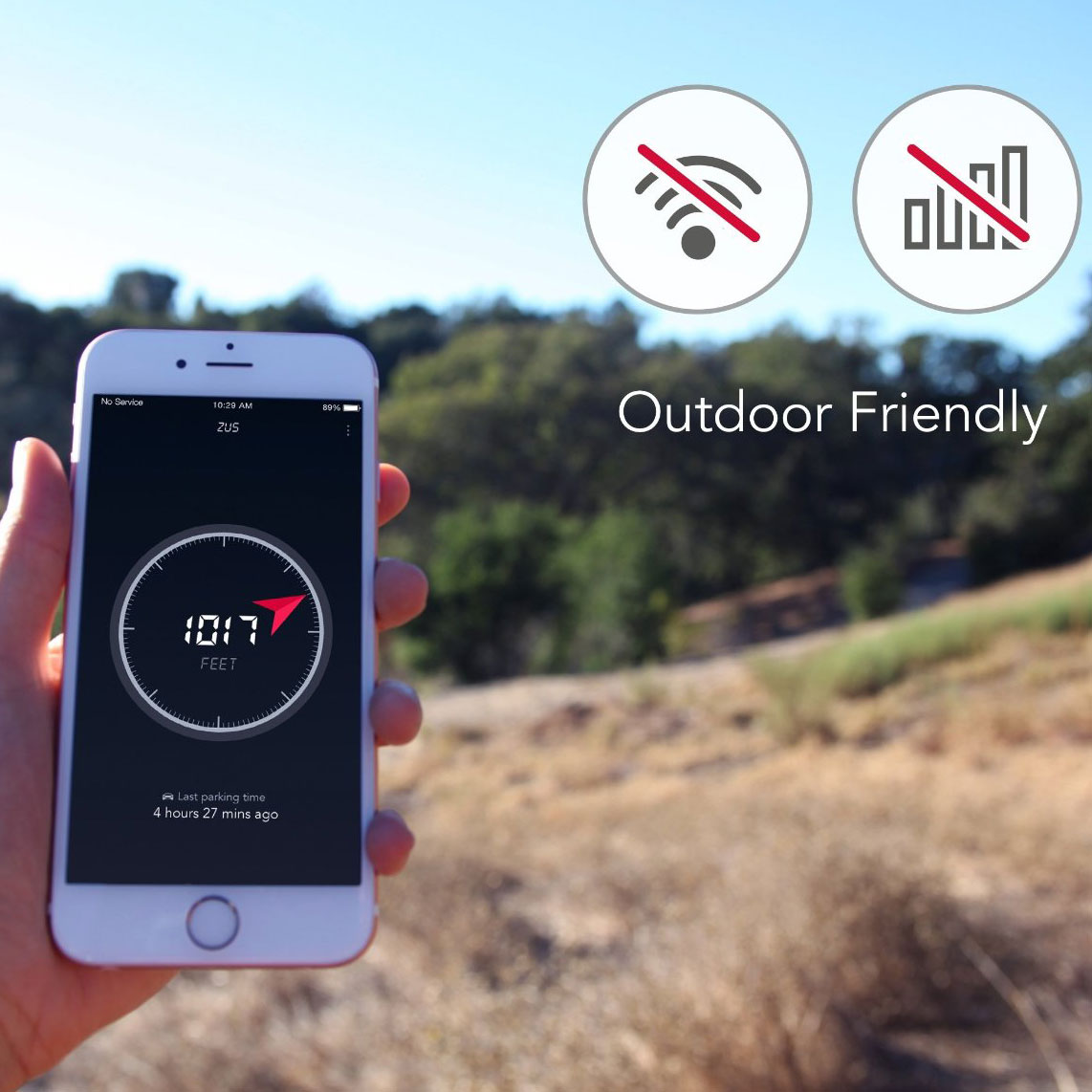 Parking reminders
With the ability to set timely reminders through the Zus app, you no longer have to worry about forgetting when your parking ticket runs out and getting a parking ticket.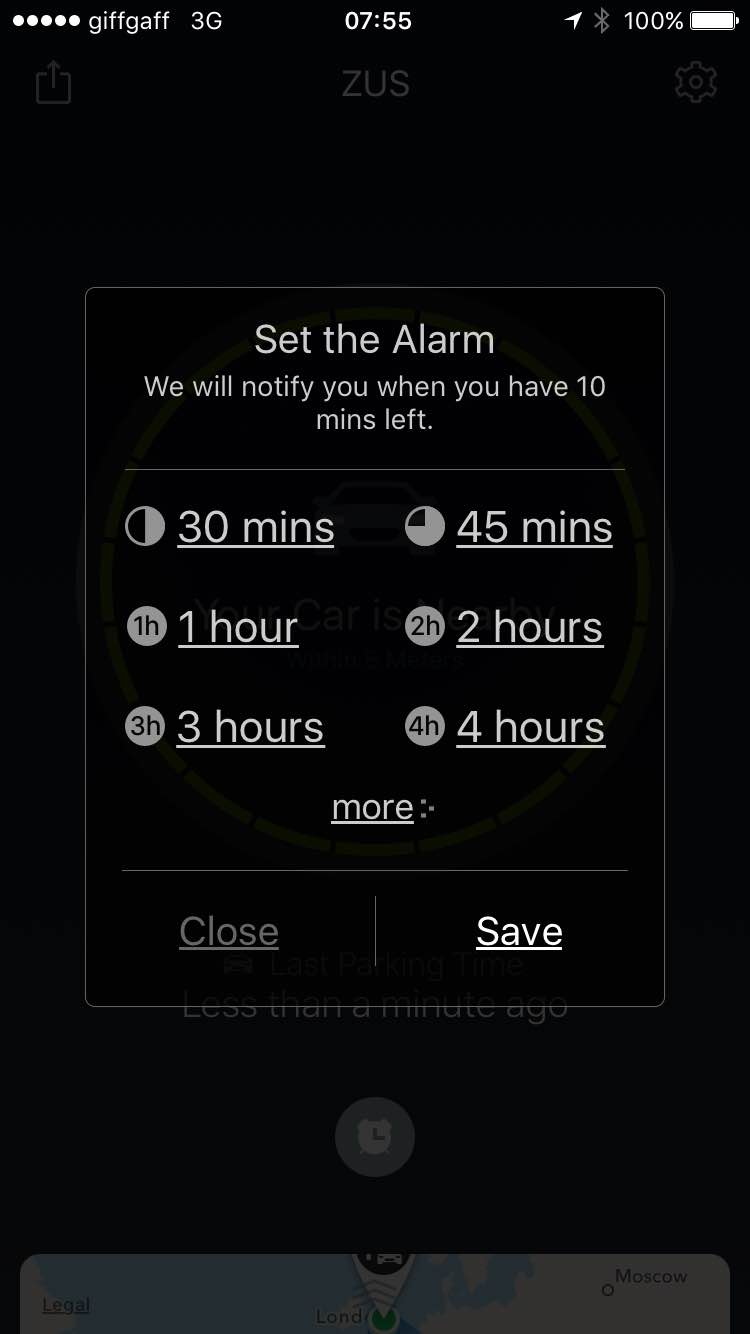 ElegantShine Lighting System
Featuring its own lighting system, Zus can provide increased visibility in dark environments.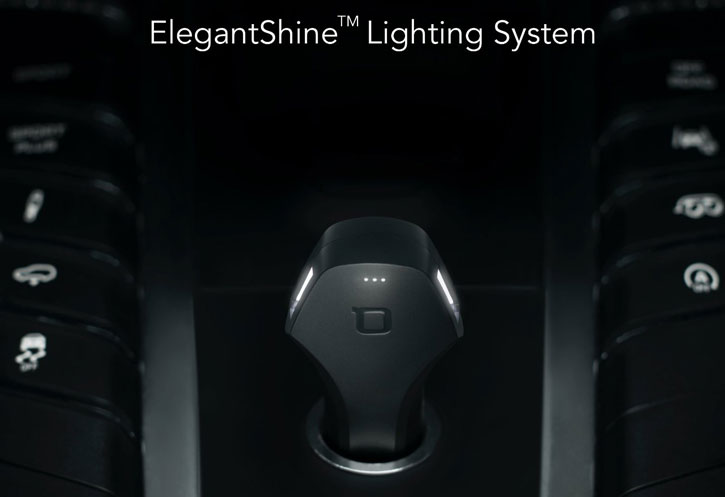 Charges any USB powered mobile device
Using your existing USB charging cables, you can plug your USB charging compatible device into the Zus for extra juice. Never be without power, so you can make that important phone call or for power intensive location apps including using your phone as a sat nav.
Military Grade Quality
Not only will this accessory charge your devices when in the car, but it also looks great with its sleek titanium coating. Furthermore the Zus Smart Car Charger and Car Locator can withstand temperatures up to 100 degrees, therefore meeting the US Military MIL-STD-810G High Temperature Standard.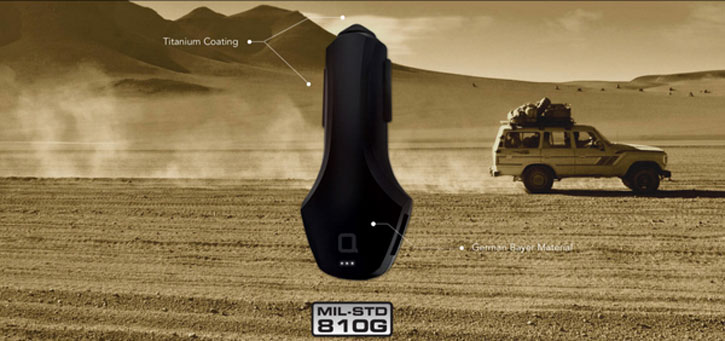 Specifications
Size: 84 x 35.2 x 18.2 mm
Weight: 0.7oz (20g)
Output: 5V 4.8A