Most useful customer reviews
22 November 2017
Thumbs up
Good quality.
3 mars 2017
Good feeling!!!
this screen protector is very goog,and good feeling!!!
liza lewis
Abertillery
Samsung Galaxy S7
16 November 2016
Crisp and clear protection
Once fitted, these screen protectors are really great - they are so clear that you cannot tell there is anything on the screen. I managed to get them on in perfect alignment and without bubbles, although I was a little frustrated at first wondering why I couldn't peel the backing away then I realised I had actually fitted the backing rather the protector (silly me!). Anyway, all good and very pleased with this protector.
17 Recensioner
|
Skriv en recension
---
Mer information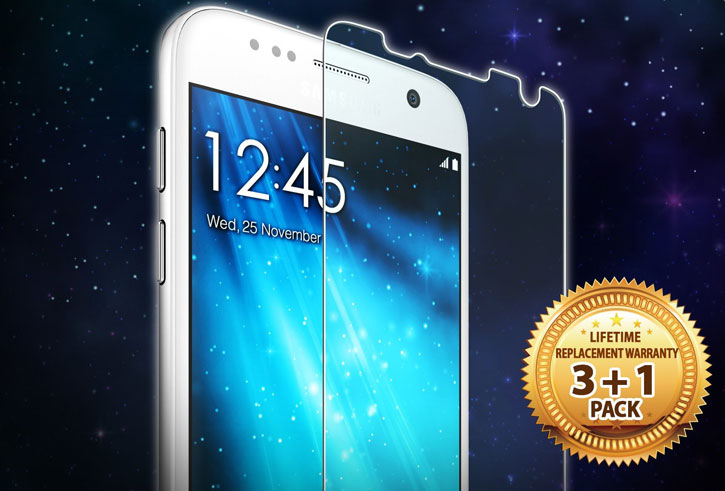 Flerskiktsoptisk ger förstärkt film
Rearth har integrerat de högsta specifikationerna för design och teknik i sina skärmskydd. Varje skärmskydd är tillverkad av 5 lager av bearbetning för att säkerställa att det blir otroligt tufft, men samtidigt kristallklart för att ge din Samsung Galaxy S7 en riktig wow-effekt.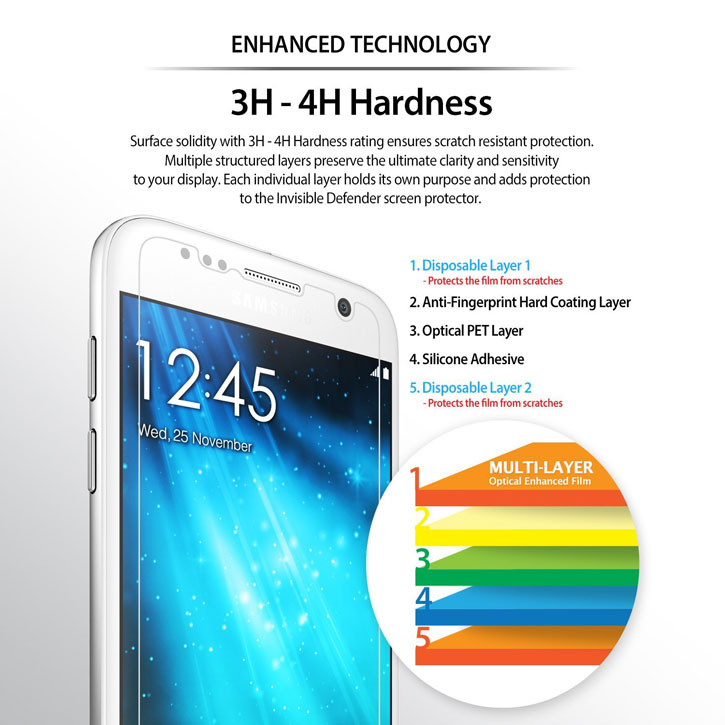 Extrem klar och hård beläggningsbehandling
Invisible Defender är ett extremt slitstarkt och klart skärmskydd så du aldrig behöver oroa dig för externa repor. Det håller enheten ren, och märken kommer lätt att torkas bort. Dessutom finns det ett UV-skyddslager, och skyddet har även antireflexegenskaper.
Den ultralätta beläggningen håller också din smartphones klarhet och minskar inte skärmens livskraft.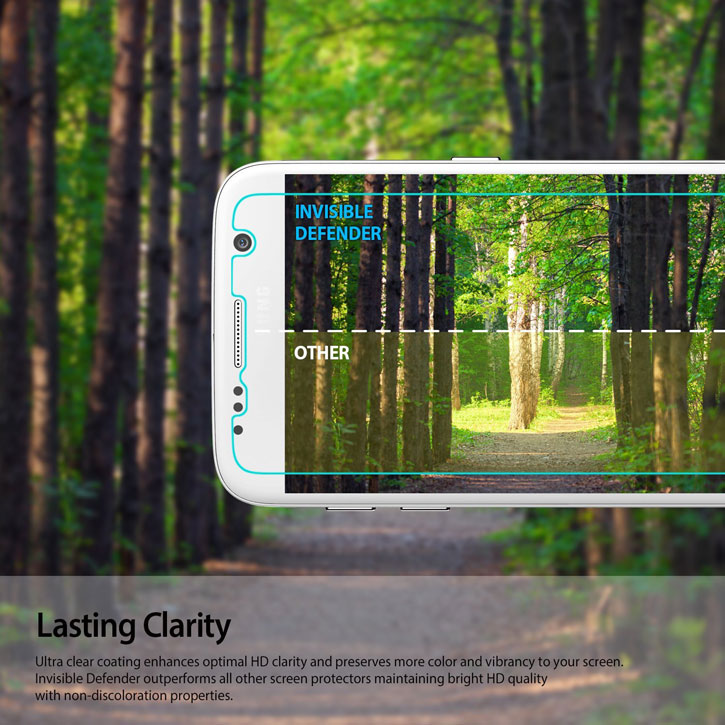 Rearths precisionsteknik
Rearths TouchTech-egenskaper inom skärmskydd ger dig en naturlig känsla och perfekt pekskärmsprecision. Rearth garantera en perfekt passform eftersom den specifikt har fokuserat på att säkerställa passningen ner till millimeter så att skärmskydd kommer att vara oigenkännliga när det sitter på. TouchTech motstår också fingeravtryck och fläckar, för att se till att enheten ser lika bra ut som när den kom ut ur lådan.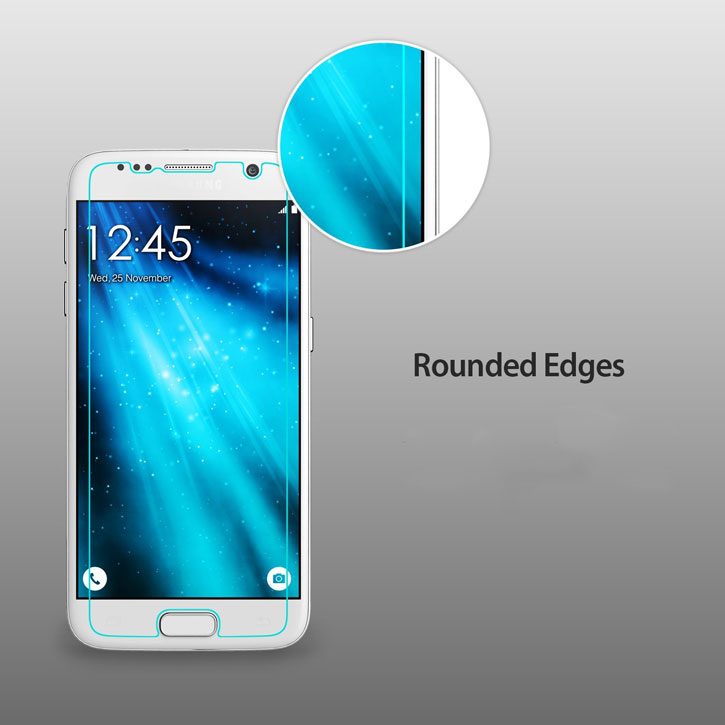 Enkel silikonlims applikation
Det finns ingen anledning att oroa sig för eventuella fel under installationen. Skärmskyddet kan enkelt appliceras och justeras utan bubblor. Plus Silikonlimmet lämnar inga rester, vilket gör det till ett perfekt användarvänligt skärmskydd.