Most useful customer reviews
Dave Randles
Stockport SK8
Iron wire ultra stron g Lightning cable
24 februari 2017
Great product
Great product to keep my iPad charged while on the Oxlair stand purchased from mobile fun excellent service and delivery
Geraldine Hanson
East Sussex
Lightening cable
20 oktober 2016
Reliable charging cable
At last a cable worth its weight in gold looks smart and totally reliable great for travelling very robust no problems with kinking and then finding its split where has it been just what everyone needs great price and quick delivery I have purchased many items and have always been happy some great ideas for xmas pressies
Geraldine Hanson
East Sussex
Lightening cable
20 oktober 2016
Reliable charging cable
At last a cable worth its weight in gold looks smart and totally reliable great for travelling very robust no problems with kinking and then finding its split where has it been just what everyone needs
29 Recensioner
|
Skriv en recension
---
Mer information


Please note: Design now updated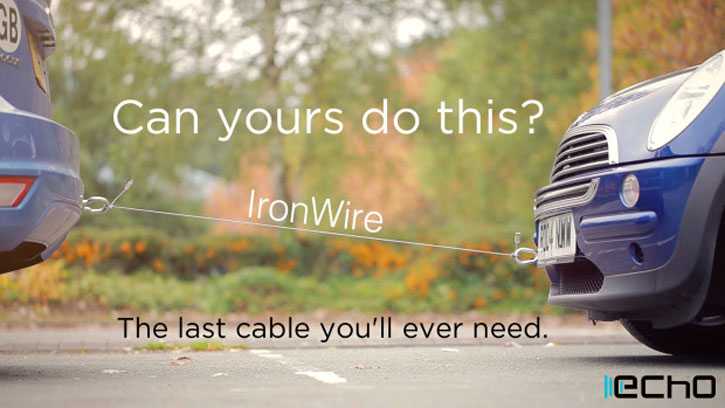 Ultra-Strong premium braided kevlar / nylon cable
So, you've invested in a premium quality Apple device. So why not use a Lightning cable that matches the design ethos and build quality of that device? Featuring an ultra-strong and sturdy braided kevlar / nylon design, you can be assured that this cable is built to last and performs perfectly. This upgraded design includes reinforcement where the cable joins the connectors. This is vital as it is usually where cables fail by being bent at extreme angles they cannot take over time.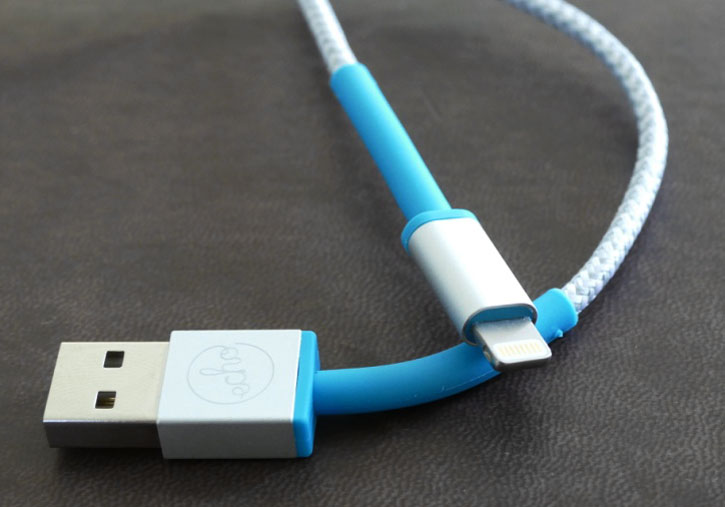 The Echo IronWire is so strong in fact, in Echo's test they even managed to tow a car - proving the impressive strength of this cable. Also tested with World Powerlifting Champion Dave Watts, who successfully used the cable along with his weights to lift 70kg with amazing results. Yes this cable is not just strong, but ultra-strong!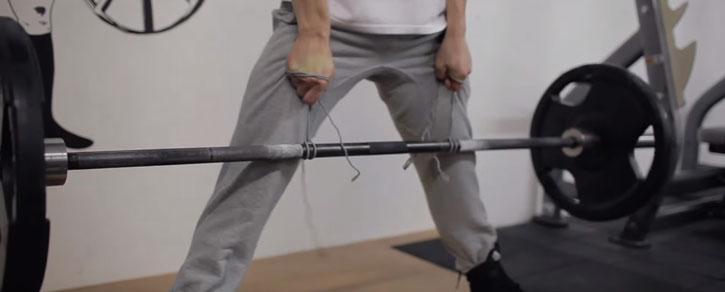 Tangle-free design
Due to the quality nylon braided construction, the Echo IronWire is incredibly difficult to accidentally tie into knots, removing the constant frustration usually associated with cables.
1.2 metres for maximum convenience
Enjoy all the convenience and freedom you need for charging and syncing your device with this cable that features an impressive 1.2 metres length. Not too long that it gets in the way of anything and long enough to suit most needs.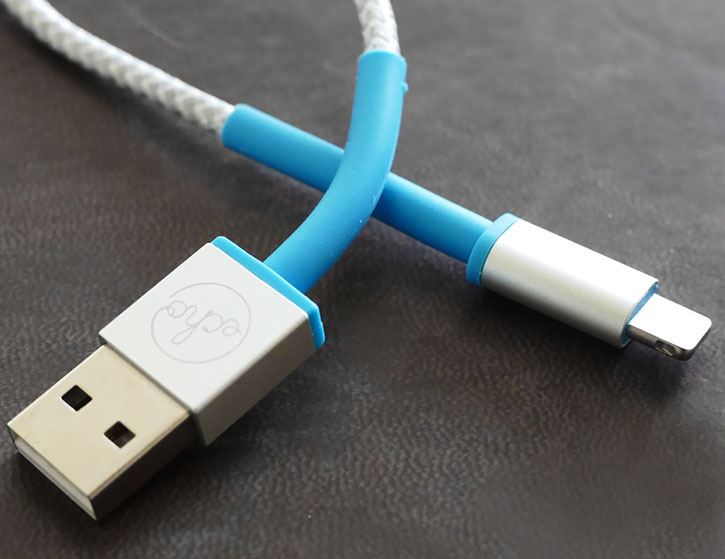 Designed for connection of iPhone / iPod / iPad to USB supported devices
Designed to connect Lightning devices including iPhones, iPads and iPods - the Echo Braided Lightning Cable is ideal for charging and syncing your devices.
Allows simultaneous charging and syncing of your Lightning device
This high quality cable allows you to connect your Lightning device to your laptop or desktop PC in order to charge your phone and exchange / sync data simultaneously.
Made for iPhone, iPad, iPod Apple Certification

With the 'Made for iPhone, iPad, iPod' certification, you can be sure the Echo Lightning Cable is fully compatible with your device, while also adhering to all of Apple's guidelines. This ensures your cable is of the very best quality, designed specifically for the Apple Lightning products and meeting all of Apple's performance standards. What's more you'll never receive a pesky compatibility message as you might with non-MFi accessories.
Lifetime warranty
Due to the impressive strength of this Lightning cable, the Echo IronWire also features a lifetime warranty.
Please check the Echo IronWire's packaging for more details.