Mer information
Powerful 4.8A output for charging smartphones and tablets
Designed to keep your mobile devices fully charged when commuting or during long car journeys, the Schosche reVOLT Dual USB car charger features an impressive 4.8A total output which ensures that even your tablet devices such as an iPad have sufficient battery life.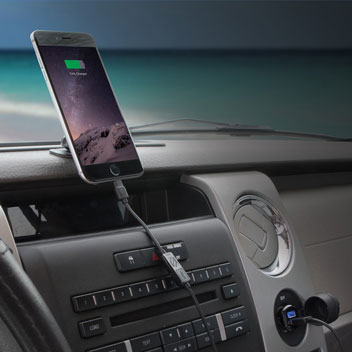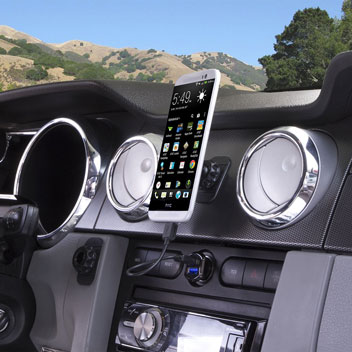 Simultaneous charging
As the reVOLT Dual, features two 2.4A USB ports, two devices can be charged at the same time, including two iPads or a tablet and a smartphone.
Illuminated USB ports
This car charger has been designed to be simple to use and so features illuminated USB ports, making it simple to plug in charging cables while in the dark.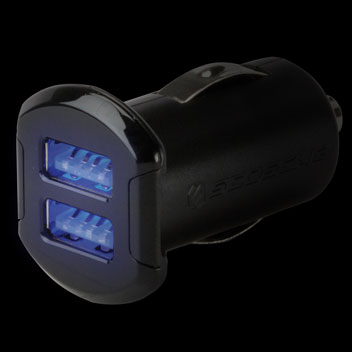 Small, discreet and expertly manufactured to high standards
The small and discreet design means that its easy to swap it between cars and it's easily stored away for when you need to use it. Additionally, the charger is manufactured to the highest possible quality and includes reliable over-current/over-temperature/short-circuit protection when in use.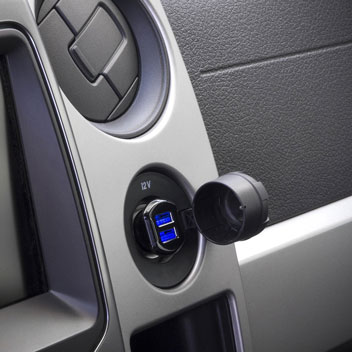 Universal compatiblity including iOS and Android devices
The reVOLT Dual can be used with almost any gadget which can be charged via USB and so it can be used to charge mobile phones, tablets, sat navs, Bluetooth devices, iPods, MP3 players, handheld game consoles and much more. It is also compatible with both Apple iOS and Android devices.
Note: As the circuitry has been designed for iOS devices, Android and other devices may not charge at the fastest rate.

Technical Specification:
Input: DC12V ~ 16V
Output: 5V, 4.8A total