Most useful customer reviews
Roy
Cambridgeshire
Caseology Parallax Series Samsung Galaxy S7 Case - Black
24 maj 2016
Great case
This is a very nice case, looks stylish and fits like a glove. All the holes are where they should be and the buttons work perfectly and give a nice positive click when pushed. All in all, a great case.
8 Recensioner
|
Skriv en recension
---
Mer information
Tufft dubbel lagers skal med elegant stötfångare i metall


Skydda din nya Galaxy S7 från repor, stötar och droppar med
Caseology Parallax skal. Med ett tufft dubbel lagers skal med ramkonstruktion i form av metallram är skalet tufft nog att skydda din enhet, utan att lägga till onödig bulk.
Den inre TPU kärna har nämligen en stötdämpande styrka, som förenas med en fantastisk strukturerad yta på baksidan. Där även det inre mönstret hjälper till att avleda stötkraft och underlättar värmeavledning.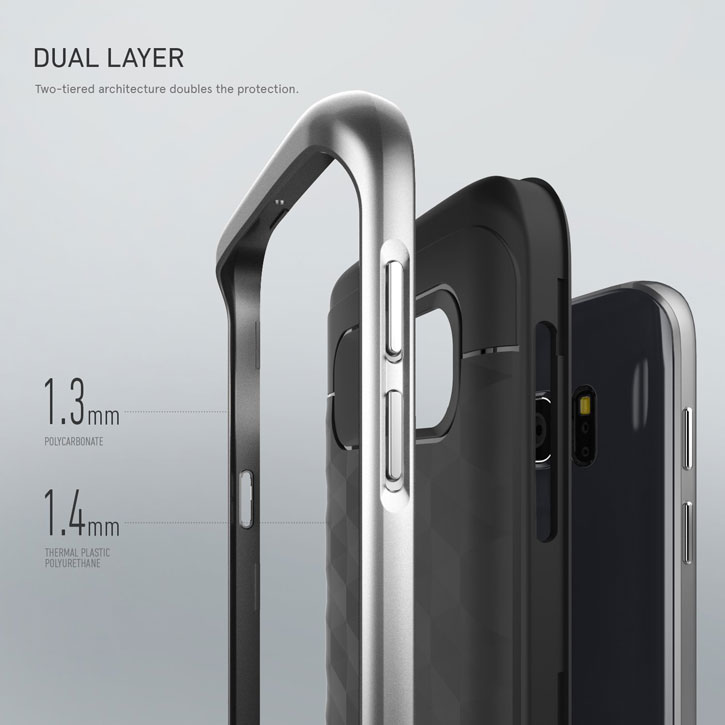 Figursydd för optimal komfort och ett naturligt grepp
Designad med både form och funktion i åtanke, fastän telefonen har ett bra skydd så lägger designen inte till någon extra bulk. Detta innebär att din Galaxy S7 kommer fortfarande lätt passa in i en ficka eller din party väska.
Kanterna kring sidorna i skalet ger ett naturligt grepp, så att du kan vara säker på ett bra fast grepp om din nya S7.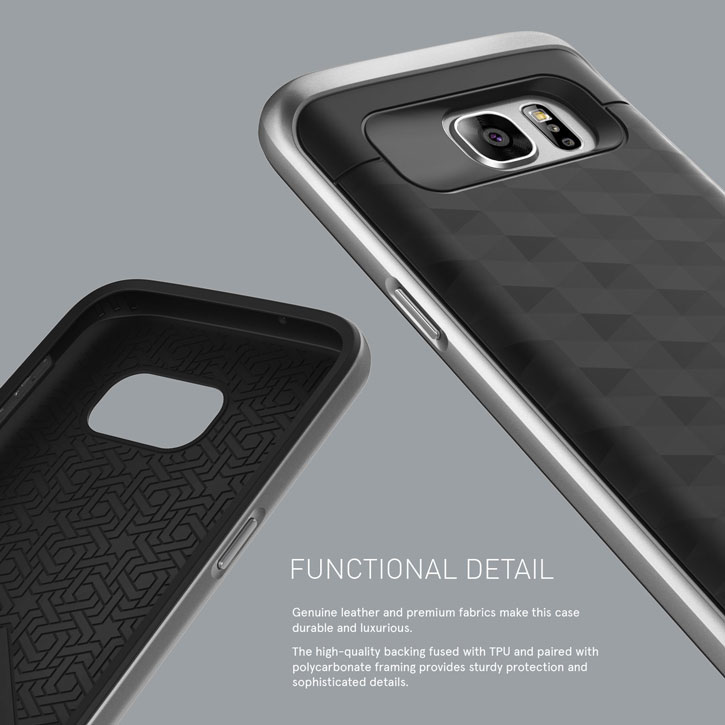 Avancerad stötdämpnings-teknologi


Skal Caseology har en toppmodern stötdämpningsteknologi med luftkuddsteknik och utrymme för att effektivt skydda din enhet vid fall.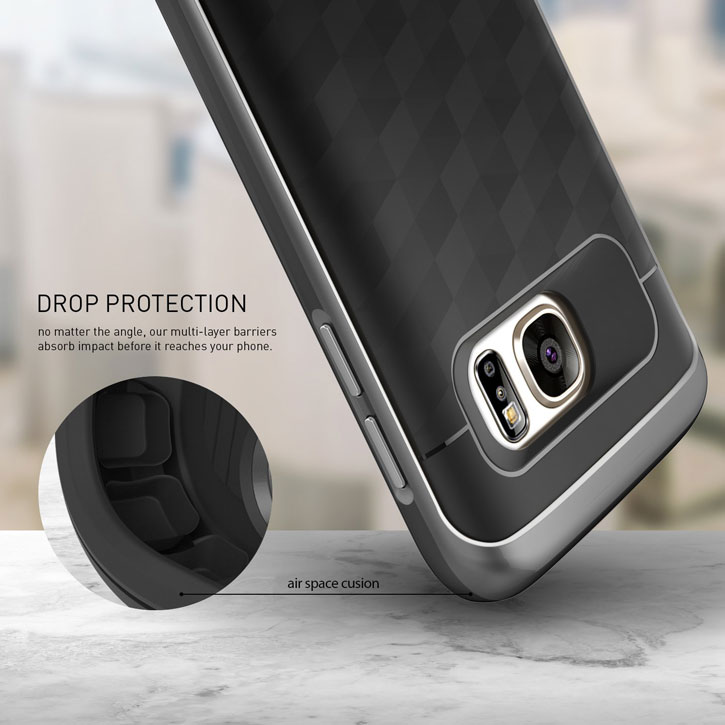 En attraktiva tvåfärgad konstruktion
Med en snygg, modern design, ger Parallax Series skalet din Galaxy S7 telefonen ett attraktivt skyddande skal som är säkert och snyggt. Detta sker tack vare det dubbelt texturerad utseendet, som lägger till ytterligare skönhet till din S7. Som en extra bonus, har skalet inbyggda taktila knappar som skydda telefonens egna knappar utan att kompromissa enhetens funktionalitet.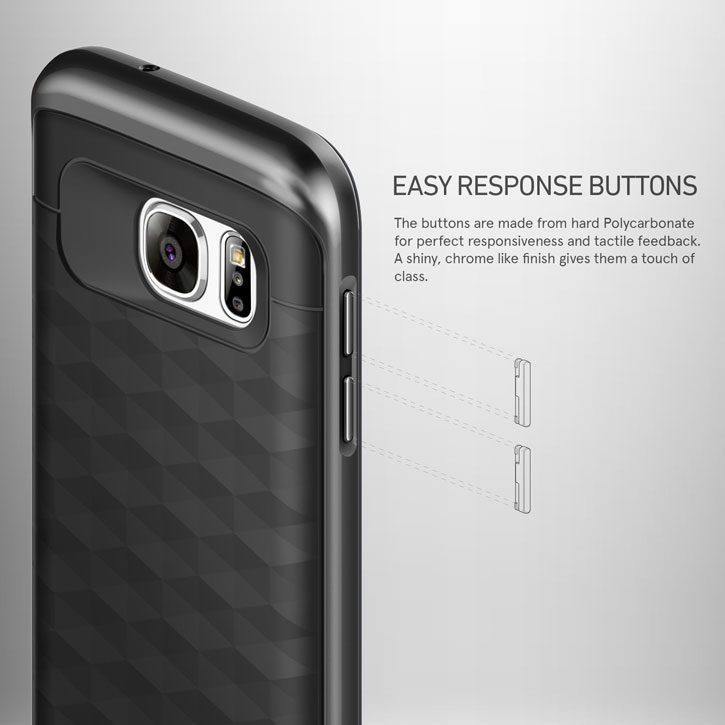 Speciellt utformad för Samsung Galaxy S7

Utformad med telefonen i åtanke och komplimenterar alla funktionerna i Samsung Galaxy S7 så det ser lika bra med skalet på som det gör utan.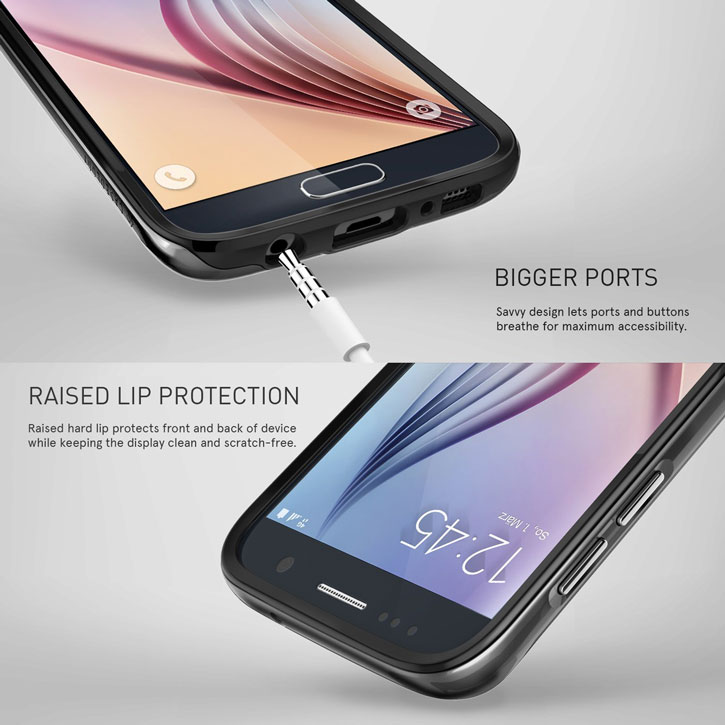 Enkel åtkomst till alla portar, kontrollerar och anslutningar
Skalet har också utskärningar för alla de portar och funktioner som kan tänkats behövas för din Samsung Galaxy S7, inklusive dockningskontakten, fingeravtryckssensor och kameran.