Most useful customer reviews
Sheila Currie
Dumbarton
Huawei Honor 8
14 December 2016
Happy but had to wait
I am happy with the purchased item and the honor 8 flip case (blue)is stylish and looks the part!
Helen McBay
Dundee
Huawei honour 8
29 maj 2017
Great looking case to protect Honor 8
This is the official Huawei case for the Honor 8. Clear gel to the back so while protecting the phone it does not hide the appearance of the lovely blue back of the phone. The front of the case is in the same blue of the phone and features an ingenious perspex window so you can see time,date,battery life and phone signal etc...without opening case. The case is in the same colour as the phone and unlike some phone cases this one really enhances the phone as well as protecting it. Think it's worthwhile paying the price for official case as you just know it's going to fit the phone perfectly. This is the only case you need for your Honor 8.
15 December 2016
Official honor 8 flip view case
My son loves this case. I think it's a bit flimsy but it looks really nice and the view window is quite cool. Not sure if it will protect the case from knocks but will against scratches to the screen whilst in his blazer pocket.
9 Recensioner
|
Skriv en recension
---
Mer information
Se och besvara inkommande samtal och meddelanden


Med Official Huawei view-fodralet har en utskärning på frontluckan som tillåter dig att se och besvara inkommande samtal, kolla vädret och kontrollera din musik och mycket mer genom fönstret på framsidan av fodralet.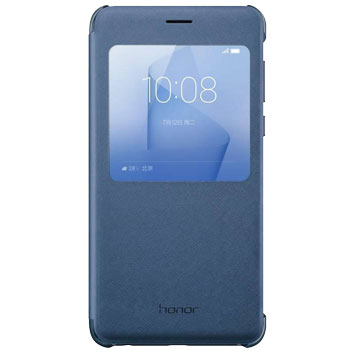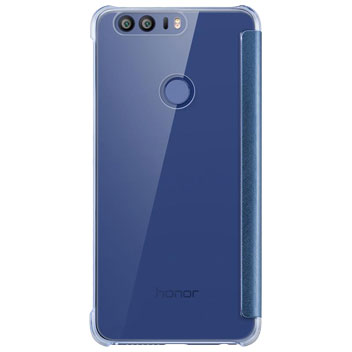 Officiellt Huawei tillbehör gjort för Huawei Honor 8
Detta är en officiell Huawei produkt därför är den gjort av högsta standard och med det bästa kvalitets materialet.
Den är utformad speciellt för användning med Huawei Honor 8 så den erbjuder en perfekt passform som inte hindrar användningen av någon av funktionerna telefonen har inklusive volymknappar, hörlurar, laddningsportar och främre eller bakre kameran.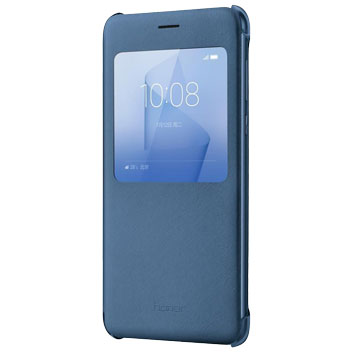 Ger heltäckande skydd för din telefon och skärm
Skydda framsidan av din Huawei Honor 8 från repor och smuts med front luckan på ditt officiella Huawei fodral. Detta innebär att de viktigaste delarna av telefonen är skyddad från skada i alla lägen.
Slimline och hållbar konstruktion

Fodralet är tillverkat av hög kvalitativt konstläder och tillsammans med flip locket kommer skärmen på din Huawei Honor 8 se ut som ny.
Fodralet är tuff nog att klara dag -till-dag aktiviteter så både telefonen och locket förblir orörda längre.