Mer information
Compact, lightweight and hassle-free replacement for your keyring
We're all familiar with the frustration of pocketing a huge, bulky keyring stuffed with house keys, car keys and more besides. Not only is this an unwieldy way to carry around all the keys you need, but sometimes, depending on the pocket you're using, this can actively be painful. Enter KeySmart.
KeySmart is a frustration-free solution to the conventional problems of carrying a keyring. Instead of your keys dangling loosely from a chain, they're smartly hidden away inside the KeySmart's durable yet compact frame, ready to be produced when they're needed.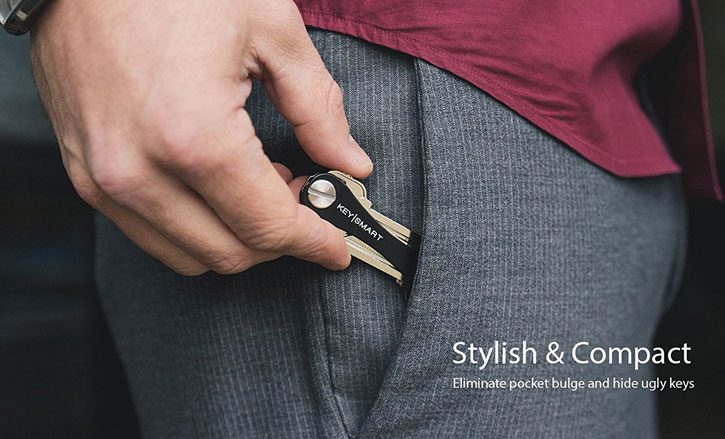 Space for up to 8 keys, as well as USB memory sticks and more
Home, work, car, perhaps a personal safe or storage space...these are just four things you'd need keys for, but the KeySmart has space for up to eight, so there are virtually limitless possibilities as to the combination of keys you can carry.
Of course, you're not just limited to conventional keys. Maybe your workplace has a state-of-the-art electronic lock system, or maybe you want to carry a crucial USB memory stick for work. Both of these objects would be ideal to fit inside the KeySmart.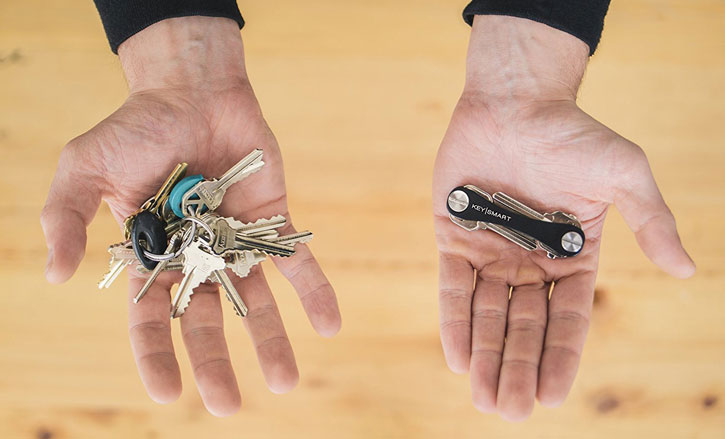 Sturdy loop also included for car fobs and larger items
Whether you need a fob for unlocking your car or have a larger key than KeySmart can accommodate, don't worry - this handy holder also includes a larger loop for attaching slightly more unwieldy items.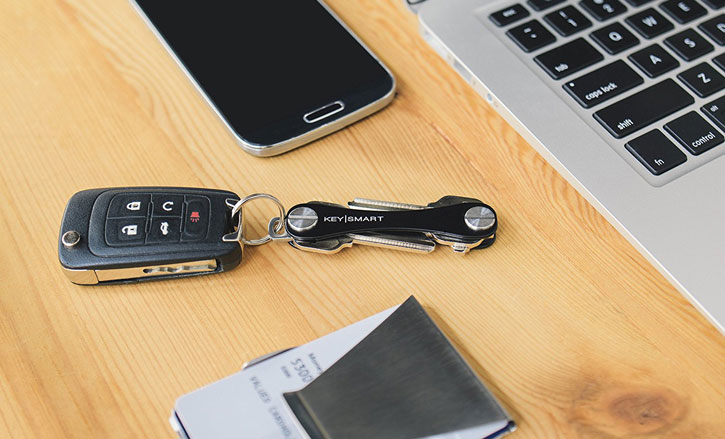 Stops your keys jingling loudly in your pocket
The noise of your keys jingling away as you walk can be annoying, not just for you, but for those around you as well. KeySmart eliminates this sound pollution and keeps things quiet thanks to a clever form factor which maximises space and minimises size.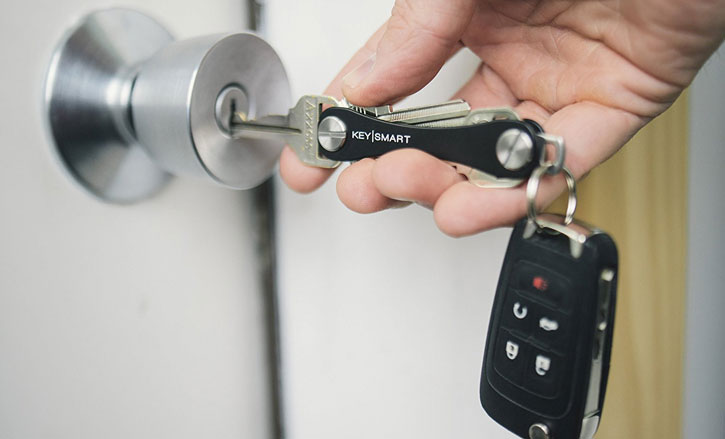 Extra-portable size
You can take KeySmart anywhere with you - to work, to the gym, on a business trip or holiday, while shopping - as this great gadget is only 85mm long. KeySmart really will completely replace your conventional keyring, and you won't miss the bulk or extra noise generated.