Most useful customer reviews
Davy De Weerdt
Belgium
Huawei p10
18 maj 2017
Perfect service
This company provided me with a hard to find cover for a great price. Delivery was fast and the product was well packaged. Overall very good experience.
31 juli 2017
Feels like a tank
A nice and solid shell. Feels like a tank when the phone is mounted inside, it only misses a turret and some tread tracks! It's not as heavy in your pocket as I thought it would be when I held it, though. Two minor criticisms: - the silicon/rubber on the outside can attract a lot of dust, especially around the camera area. However, you can blow it off quite easily and wipe the rest off with your finger or a cloth. - the gorilla glass around the fingerprint area doesn't connect completely with the phone and makes a quiet "clicky" sound, when you press the screen a little harder. Tried different tensions on the screws but you get the least area of effect from the "clicky" sound when screwed tightly.
11 Recensioner
|
Skriv en recension
---
Mer information
Robust 'Slagfackverk" som motstår hårda stötskador

Designad för att ge ett ultimat skydd och även vara resistent mot damm och vatten består skalet Love Mei till Huawei P10 av ett skyddande aluminiummaterial och ett speciellt slagfackverk för att förhindra skador som kan påverka din enhet.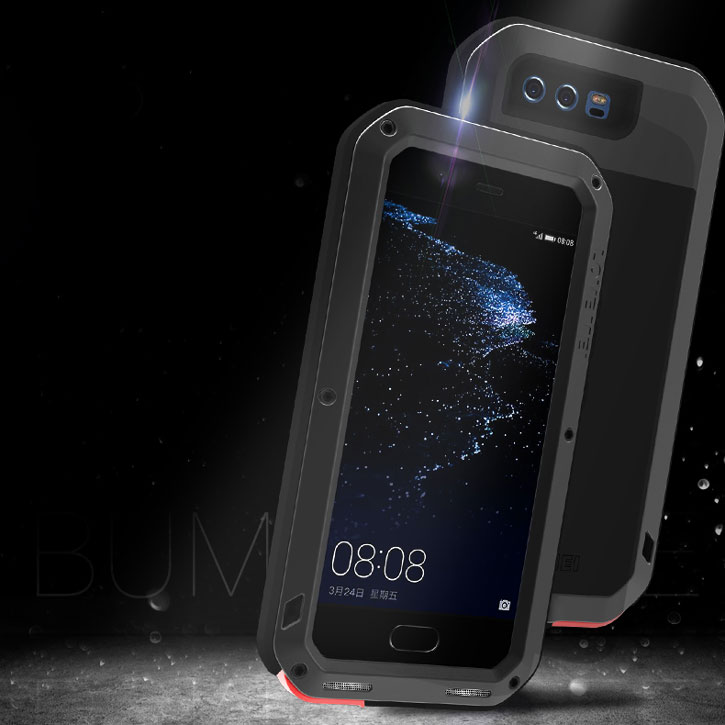 Med ett stötsäkert robust skydd och ballistiska ramar med en låg fickvänlig profilkonstruktion, erbjuder skalet Love Mei till Huawei P10 ett kraftfullt skydd med sin målmedvetna design.
Inbyggt skärmskydd förhindrar repor

Med ett branschnytt Corning Gorilla Glass slaglins som skärmskydd, hjälper det till att förhindra skador på skärmen utan att hindra pekskärmens känslighet.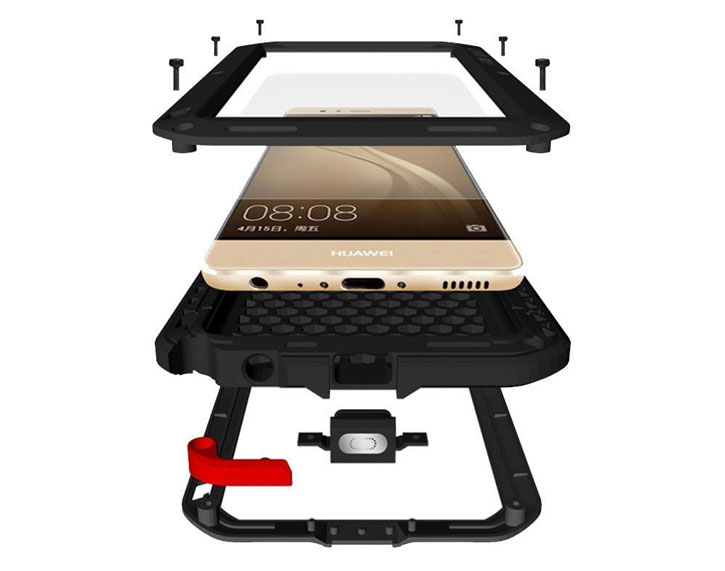 Slutna ljud- och laddningsportar som håller ute damm och skräp

Laddningsporten och porten till hörlurarna är skyddade för att hålla ute smuts och skräp.

Nyckelbands ögla

Med den inbyggda nackelbandsöglan kan skalet Love Mei fästas vid din vrist eller på ett annat säkert ställe.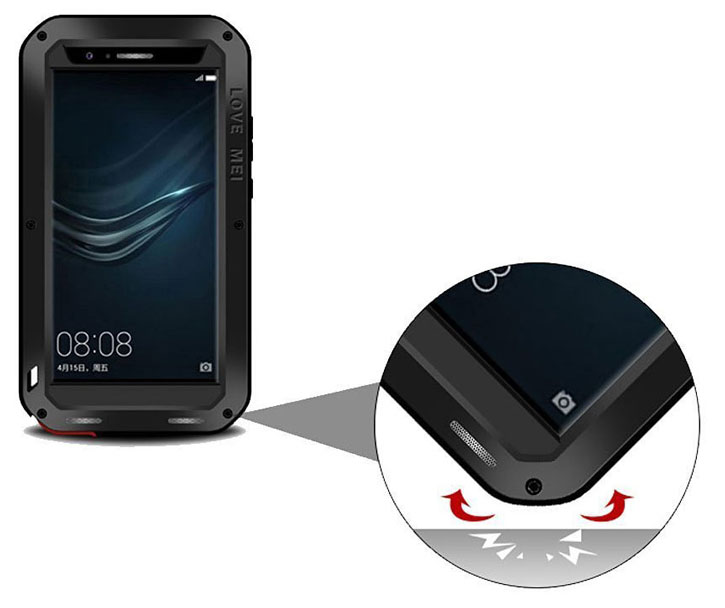 Direkt tillgång till alla portar och funktioner

Även om din Huawei P10 är helt skyddad kommer du ändå ha tillgång till alla portar och funktioner på din enhet och det kommer inte att störa närhetssensorn.