Mer information
Hög effekt innebär höghastighetsladdning
Med imponerande 3.1 A till ditt förfogande kommer billaddaren att ladda upp din Samsung Galaxy Note 8 på nolltid. Det tillåter dig även att använda batteriintensiva program, som till exempel GPS:er eller musikspelare utan att tömma batteriet och du kan ladda din enhet samtidigt som dessa program används.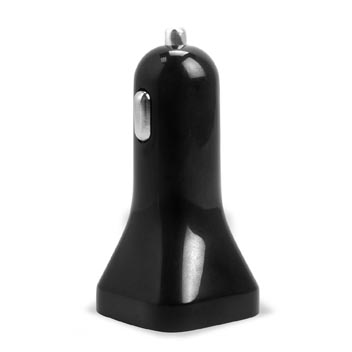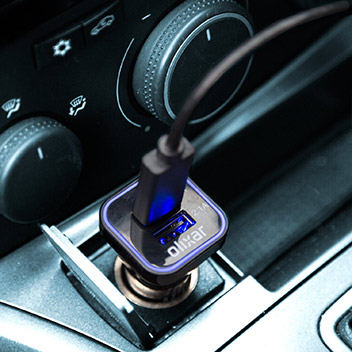 Ergonomisk billaddare som är enkel att använda
Billaddaren till Samsung Galaxy Note 8 har designats för att vara så bekväm och funktionell så möjligt att använda.
Med en tilltalande och enkel design kan den enkelt kopplas in och kopplas ur från bilens elektriska port. Dess ringa storlek är en välkommen bonus eftersom den inte kommer att hindra användningen av din bil eller ta upp mer plats än nödvändigt. Det sista du behöver är distraktioner när du kör.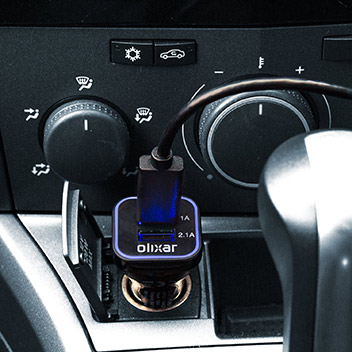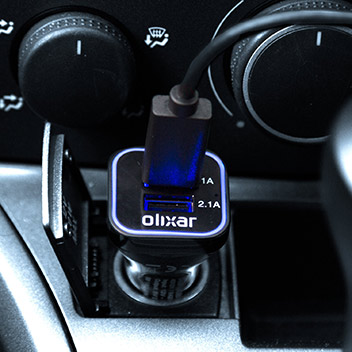 Inkluderar en USB-C-datakabel

Samsung Galaxy Note 8 väggladdare inkluderar en avtagbar USB-C-kabel, så att du kan också synkronisera din smartphone till din dator eller laptop.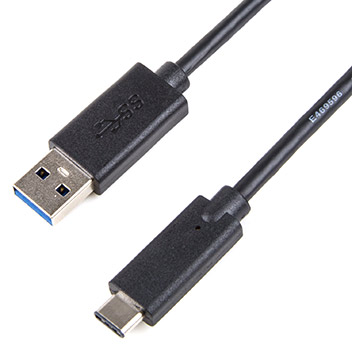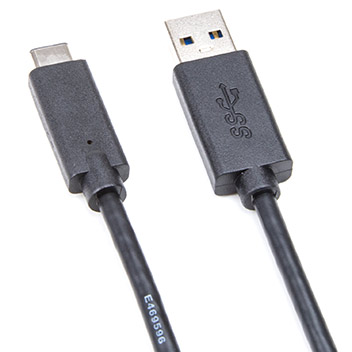 Inbyggd USB-port för laddning av en extra enhet
Billaddaren har även en inbyggd USB-port så att du kan ladda en extra enhet som har USB-laddningskabel vilket gör detta till ett relevant tillbehör till din bil. Om du har passagerare i din bil som också behöver ladda sin telefon kan detta lösas tack vare det extra laddningsalternativet.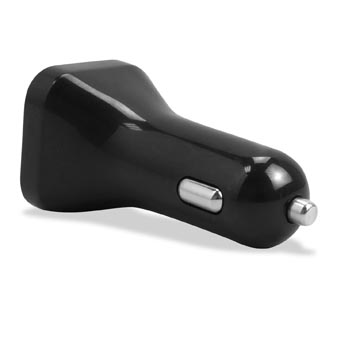 Kompatibel med 12 eller 24 volt källor

Den här Olixar billaddaren kan växla mellan 12 och 24 volt, så att du enkelt kan använda den i bilen och lastbilen.

Perfekt till Samsung Galaxy Note 8
Med en USB-C kabel och tillräckligt med ström för att snabbt och enkelt ladda din telefon kan du vara säker på att billaddaren är perfekt till din Samsung Galaxy Note 8.

Testad för att överensstämma med USB-A till USB-C standarder
Denna kabel har testats för att vara kompatibla med USB-A till USB-C-standarder. Icke-kompatibla kablar kan försöka dra så mycket som 3 ampere (3A), vilket skulle kunna skada den anslutna utrustningen eftersom de inte är kompatibla med denna höga effekten.
Nu behöver du inte ta risker längre. Den medföljande USB-C laddningskabelen har testats för att säkerställa att den är kompatibel med USB-A till USB-C standarder, och möter därmed 56kΩ motståndet som krävs för att skydda dina enheter
Find out more on our blog post: Looking for USB-C compliant cables? Here's how we test ours.
Specifications
Dimensions: 32 x 32 x 65mm
Input: 12 to 24V DC
Output: 5V, total 3.1A (2.1A and 1A ports)
Please note: The component parts of this pack may differ slightly to the images used to illustrate the pack on this page, however, replacements will be of equal or greater quality if an adjustment is made.