Mer information
Increase comfort, improve posture and optimise work efficiency
Feeling that old familiar crick in your neck or backache while you're working? That's when you need the Desire2 Anywhere Portable Laptop Riser Stand. Resting your laptop on this stand not only improves your posture, but also optimises airflow to your device and enhances the aesthetic of your laptop, too.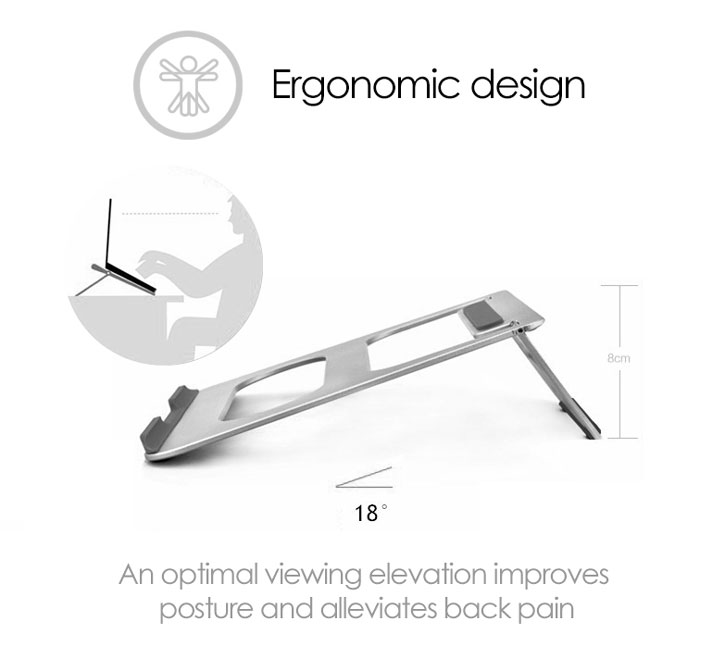 18-degree angle of elevation promotes healthy work
The Anywhere stand benefits from extensive research on the best way to ensure peak posture while working. The stand is elevated 18 degrees above the surface upon which it rests, creating the ideal angle for your eyes - and hands - to interact with your laptop.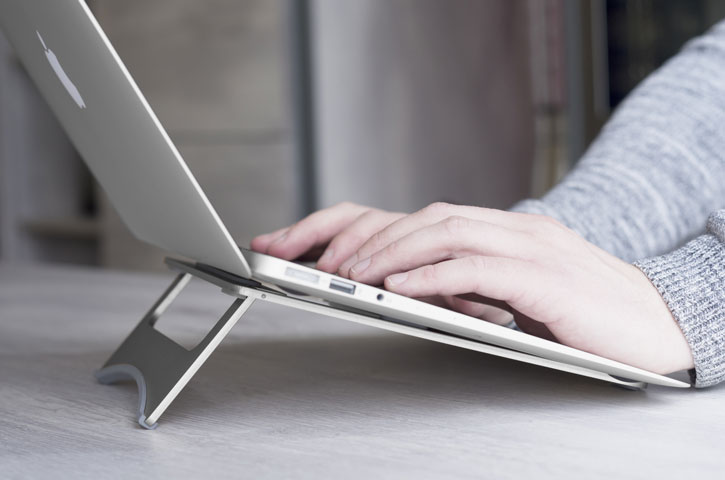 Anti-slip rubber silicone pads keep your laptop secure
Prevent your laptop from skittering across the desk while you're in a typing frenzy with the Desire 2 Anywhere's sturdy rubber feet. The high-quality silicone material used for the feet ensures that even on a shiny or slippery surface, this strong stand will stand strong.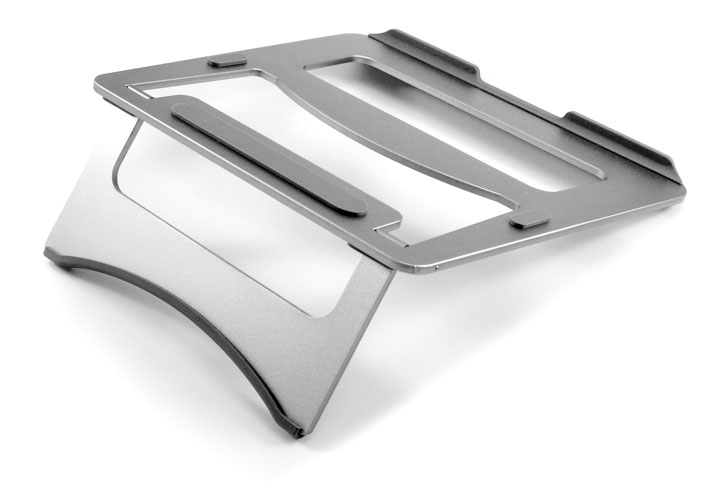 Wedge design with open back for increased airflow
Many laptops can struggle with heat exchange, especially if your device is a little older or you're giving the CPU all you've got. The Anywhere stand features an open-backed wedge design which gives your exhaust fans plenty of room to expel hot air, meaning your laptop will stay cooler and allow you to work for longer.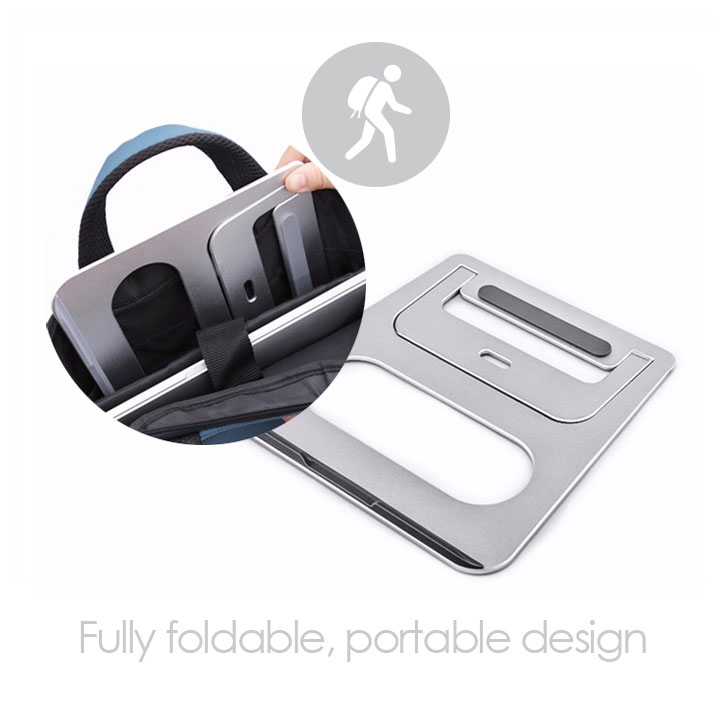 Completely foldable for added convenience
The super-portable Desire2 Portable Riser Stand can be folded and is lightweight, ensuring that you can keep the stand in your backpack or bag and retrieve it whenever you need it. When you're done, simply fold the stand down and put it back in your bag, ready to be used again when needed.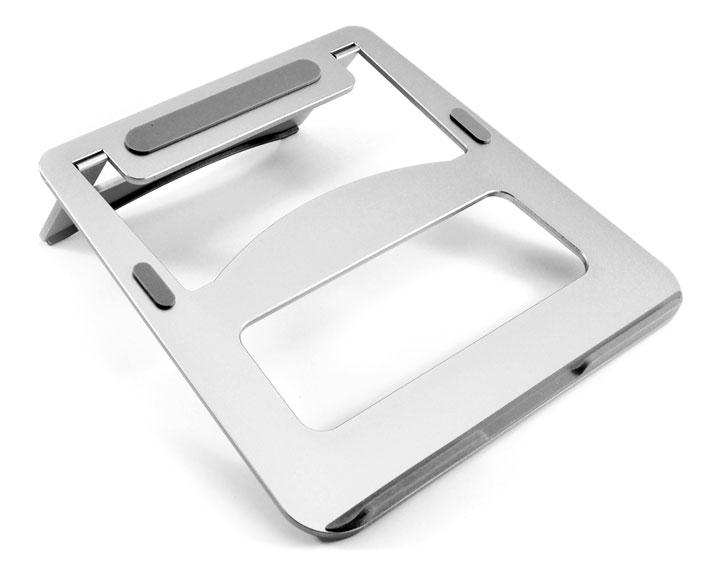 Stylish, premium aluminium construction
Designed to complement any modern laptop, the Anywhere stand boasts a super-sleek, modern and minimalistic design. Although this stand won't ever get in the way, it will enhance the aesthetic of your device, so the stand will never feel like an eyesore.
Compatible with any 13" to 17" laptop
Due to clever universal design and precision engineering, the Desire2 Portable Laptop Riser Stand is fully compatible with any laptop between 13" and 17" in size - including MacBooks and laptops from other leading manufacturers.