Mer information
Stylish, sturdy stand for your laptop or desktop workstation
Elevate your screen to eye level and work in total comfort with the Desire2 View My Screen Premium Riser Stand. Simplify and optimise your workspace while maintaining a minimalist aesthetic simply by placing this riser on your desk and resting your monitor, laptop, iMac or other all-in-one PC on the sturdy surface.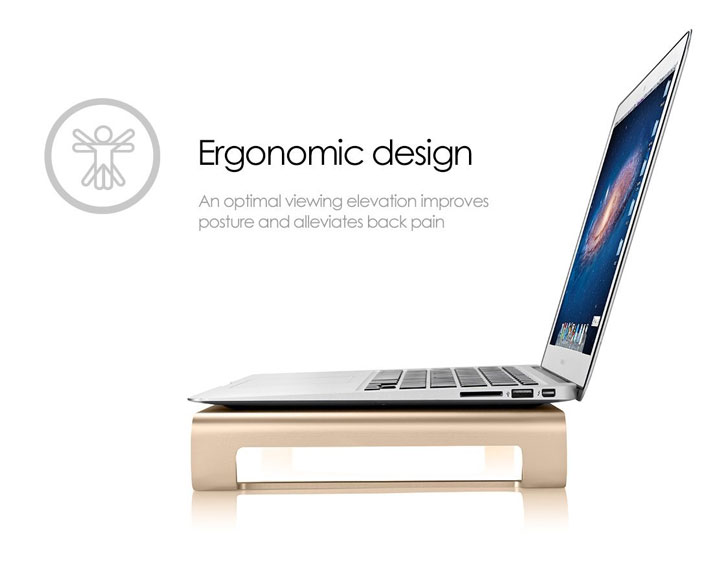 Ergonomic design increases work efficiency
Nobody likes the feeling of your neck straining to meet your monitor or laptop's angle on your desk. This riser elevates your device, enabling you to work in absolute comfort and improving your posture into the bargain.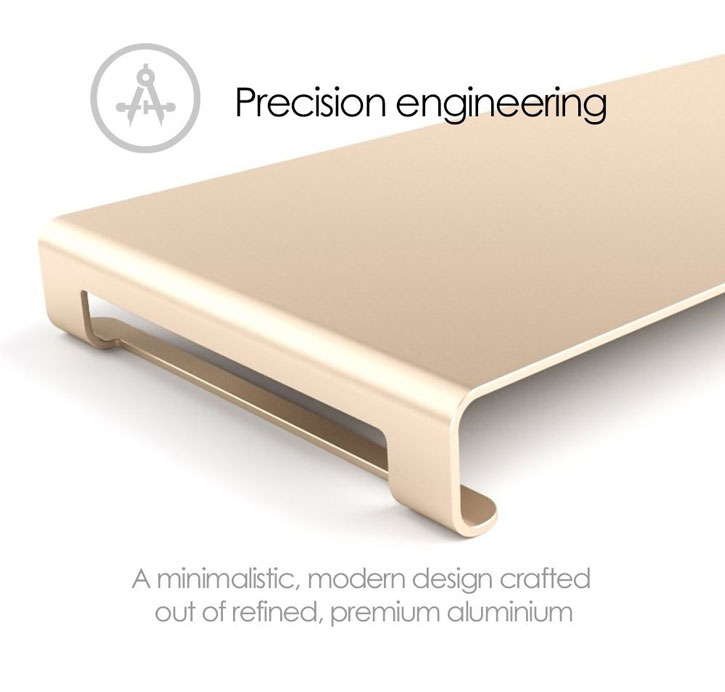 Sturdy build accommodates a wide range of devices
The premium aluminium construction of this stand means it can hold laptops, PCs and monitors up to 14kg in weight. This is more than enough to comfortably accommodate most devices which you would want to use.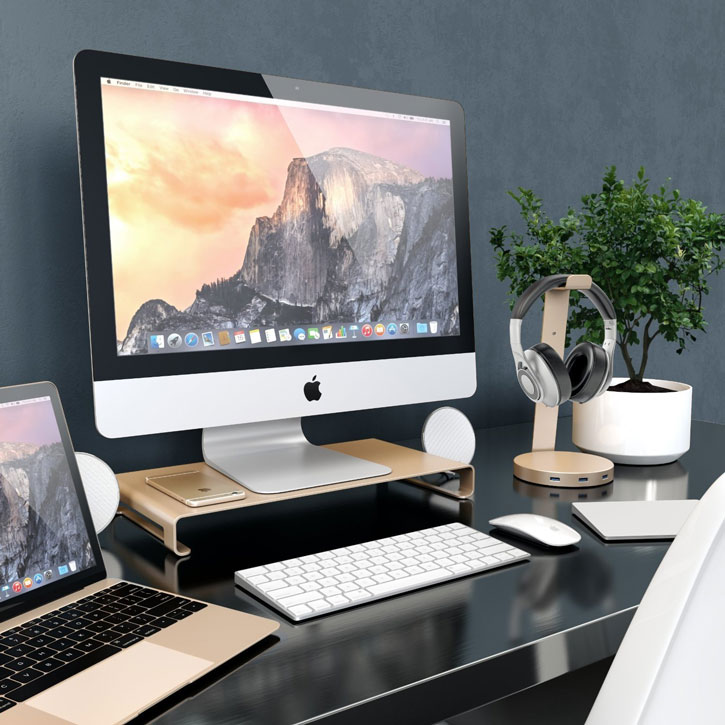 Space below the stand for keyboards, mice and other peripherals
This stand features a convenient space beneath the surface, which allows you to store anything and everything you might need at hand - including keyboards, PC mice, USB hubs, gamepads and more.
Premium aluminium alloy construction
The Desire2 View My Screen stand features a robust, resilient aluminium alloy construction. This means the stand is well-equipped to survive any surface damage it might incur from - for example - scratches, scrapes or spilt liquids.
Sleek, modern design complements your device
Whether you're using this stand to mount a laptop, monitor or other device, you can be sure this Desire2 stand's minimalistic and professional construction will perfectly suit your equipment.
Don't worry about space, either - this stand is slim enough to barely take up any room on any desktop, so you can find the perfect arrangement for you with minimal fuss.
Specifications
Dimensions: 210 x 400 x 44mm