Mer information
Realistic fire effect gives the impression of a roaring flame
Perfect for any outdoor situation including gatherings with friends, camping trips, parties and more, this rugged lantern simulates a real fire with flickering LEDs and a warm orange glow. Experience the calming, warming effect of fire without needing to actually start one with this atmospheric, relaxing lighting solution.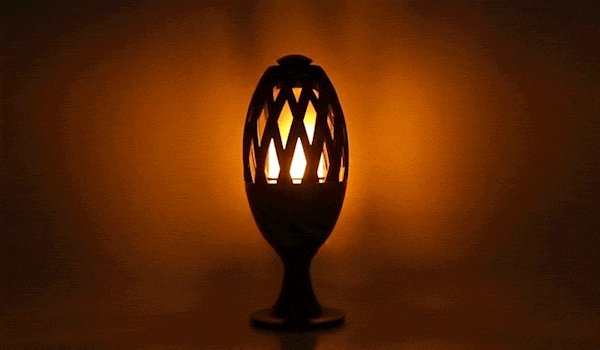 96 LEDs for true-to-life flickering
You'll be amazed by how close this lantern feels to real fire. This is thanks to the 96 high-quality LEDs inside the lantern's cage, which alternate and light across a spectrum to create an effect exactly like flames flickering.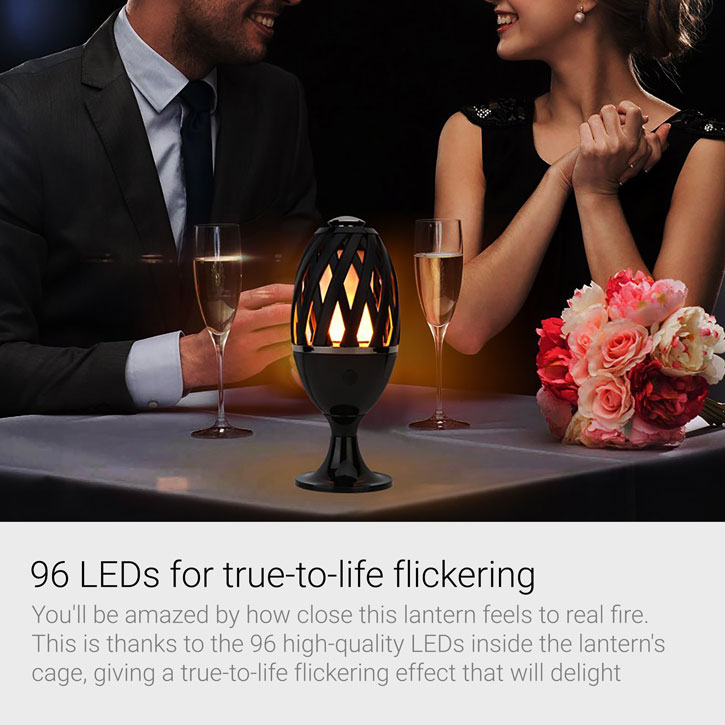 IP65 waterproofing - fire, whatever the weather
One of the drawbacks to a real fire is that any kind of rain or adverse weather pretty much nixes your chances of a roaring campfire. Not so with this lantern, which features IP65 water resistance. Come rain or shine, your fire will burn.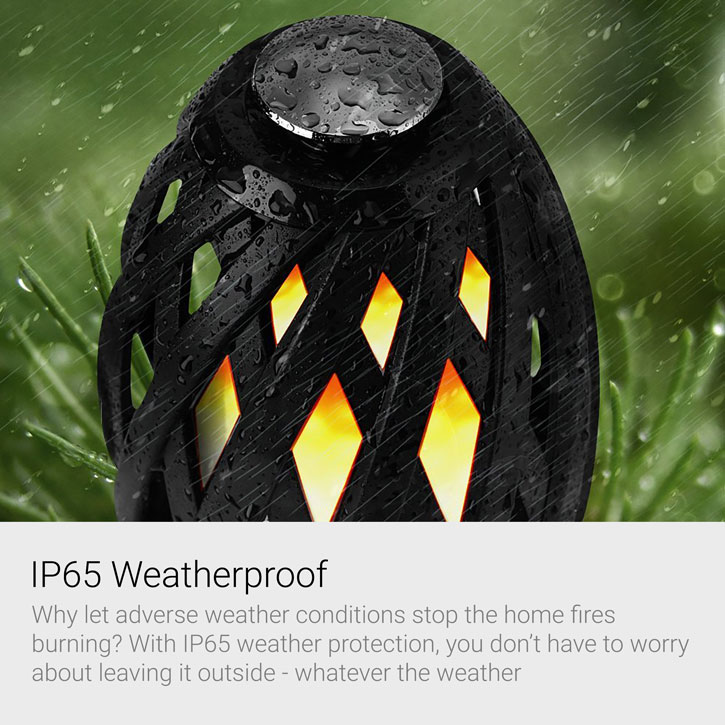 Ground spike or desktop attachments for indoor and outdoor use
You can use this lantern anywhere you like - whether on a tabletop to enhance a romantic dinner or in your garden to illuminate a particularly striking flower feature, in your bedroom as a soothing reading light or on a beach to build ambience. Two attachments - a ground spike for gardens and outdoor environments, and a desktop stand - provide real versatility and make this an invaluable companion for any setting.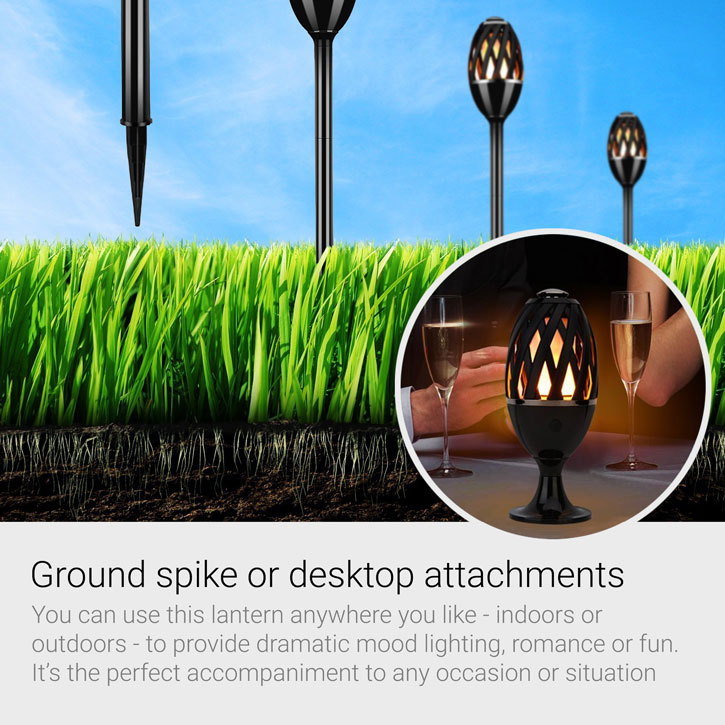 Up to 17 hours' continuous light
One charge of this lantern provides up to 17 hours' continuous operation. This is more than enough time not only for a single marathon party or camping session, but also for multiple individual sessions - several "candlelit" meals, for example, or going chapter-by-chapter in your favourite book.
Bamboo weave-style aesthetic fits in perfectly with any environment
This lantern isn't just useful for creating an attractive fire effect - it also just looks great by itself. This is thanks to a basket weave-style bamboo thatch aesthetic which really gives off an "outdoors-y" hand-crafted impression. Be the envy of your friends and family with this lantern.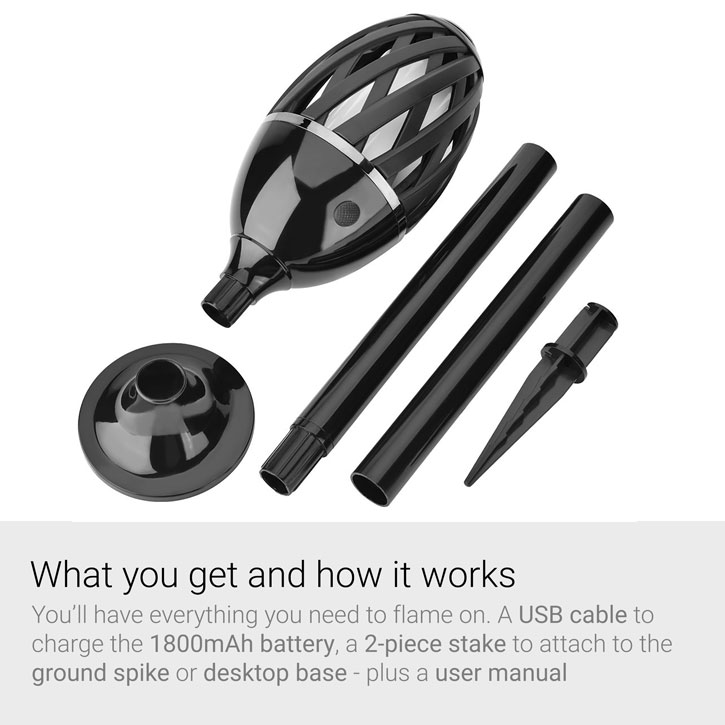 Built-in rechargeable battery for convenience
When you do run low on power, simply connect the included cable to a USB power source (mains charger, for example, or PC / laptop) and the battery will be ready to go in just a few hours. Not only can you get loads of uses out of this light, but even when it does run out of power, you can just recharge.
Specifications
LED Number: 96
Power Supply: DC 5V
Battery Type: 1800mAh
Working Time: 17h(appr. )
Charge Time: 4.5h
Waterproof Type: IP65
Lamp Size: 11.5*22cm
Desktop LED Flame Lamp Height: 24.5cm
Garden Torch Light Height: 70cm