Mer information
Powerful light in a portable pocket package
Ideal for clipping onto a backpack, belt loop or bicycle, the Echo Three LumiClip packs plenty of power despite being compact, lightweight and super-portable. This tiny torch has three modes and can be attached pretty much anywhere, so you need never be in the dark on your outdoor adventures again.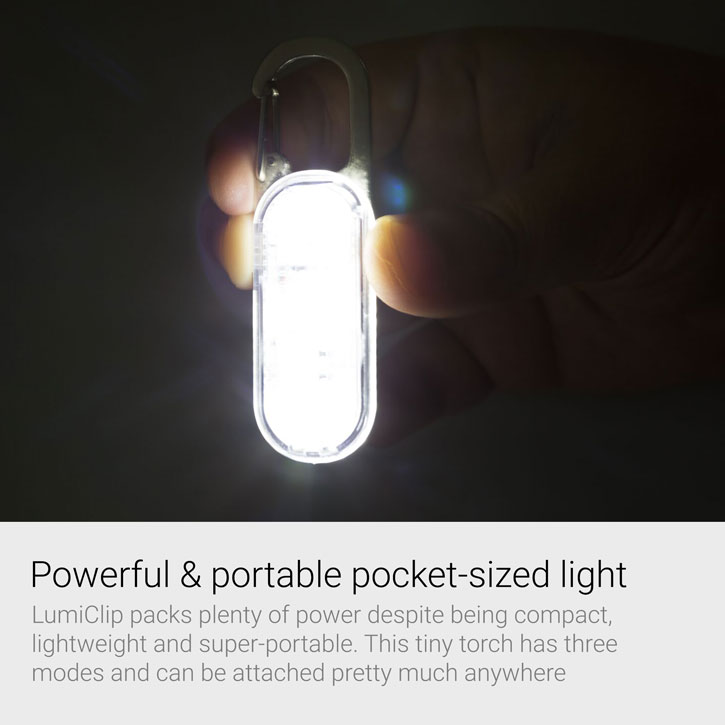 Ultra-bright torch mode gives you night-time visibility
The first of the LumiClip's three powerful modes is a bright, constant torch light. This light is great for finding your way through dark woods, illuminating hard-to-see objects or even for finding keys and other lost objects behind sofas or wherever else they may fall.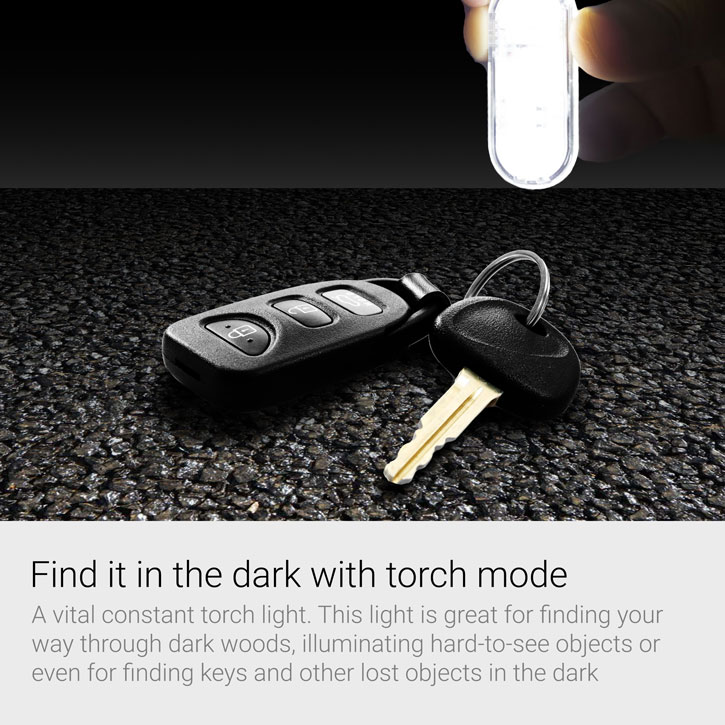 Motion detection mode allows people to see you as you move
The second LumiClip mode is ideal for cyclists and other night-time travelers. This mode detects motion and automatically lights up, allowing others to see you as you move.
Three-step flashing warning light mode
The third and final mode flashes rapidly between the three sets of LEDs in the LumiClip. This mode is great for warning signals or attracting attention to yourself - this would be an invaluable mode if you were in danger or needed help, a situation many outdoor adventurers may find themselves in.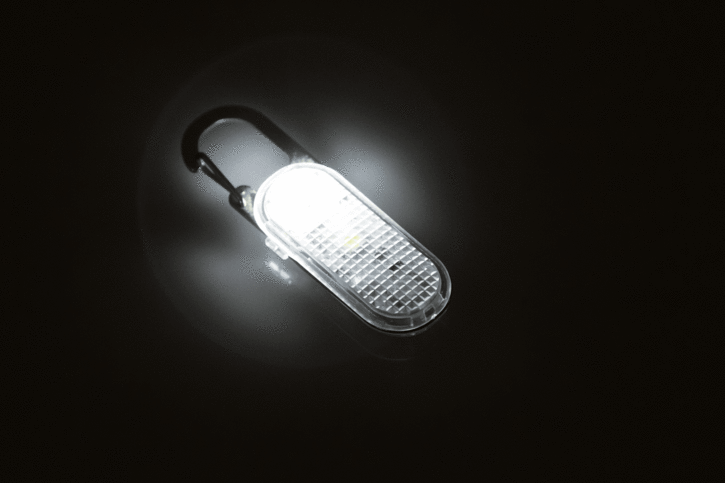 Carabiner attachment for ease of use and carrying
The sturdy, secure carabiner attachment on the LumiClip allows you to easily and quickly attach and detach the light from almost anything with a loop - belt, backpack, purse, bicycle, whatever you may need. Don't worry, though - the mechanism may be simple, but it's ultra-safe, so there's no danger of the light falling off or becoming dislodged.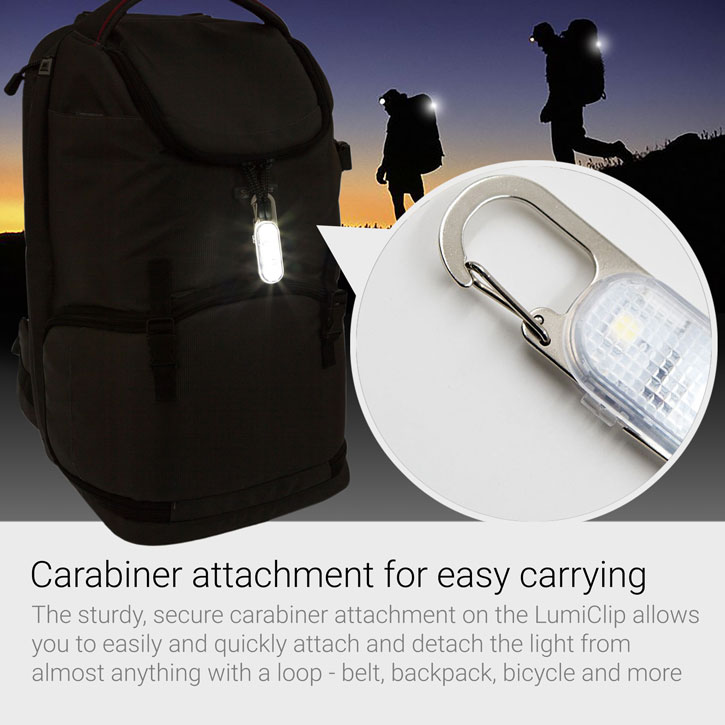 Up to 100,000 flashes per cycle
Each set of batteries you install in the LumiClip grants you up to 100,000 flashes - more than enough for a fair few excursions before you have to replace them. Replacing batteries is a piece of cake, too - just unscrew the compartment and change the batteries out for new ones.