iPhone X Genuine Leather Wallet Case - Black
Artikelnummer: 117-125-001_QB
Produktnummer: 65703
This stylish, black genuine leather case for iPhone X enhances the aesthetic of your already-gorgeous device. A wallet-type structure houses 4 card slots for debit or credit cards, cash, ID and more, while a soft inner frame holds your phone tight.
Mer information
Wallet-style design made from genuine leather
This unique, clever case features a wallet-style design, which consists of a front cover piece, a central gel frame and a cover which houses 4 card slots. Utility and form - this case has everything.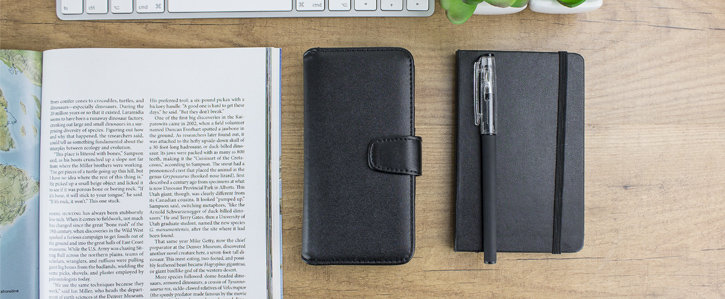 Gel frame securely holds your iPhone X
No need to worry about your phone falling out of this case's frame or becoming dislodged or damaged somehow. A secure yet flexible gel frame holds your phone in place, providing protection while also making installation and removal a cinch.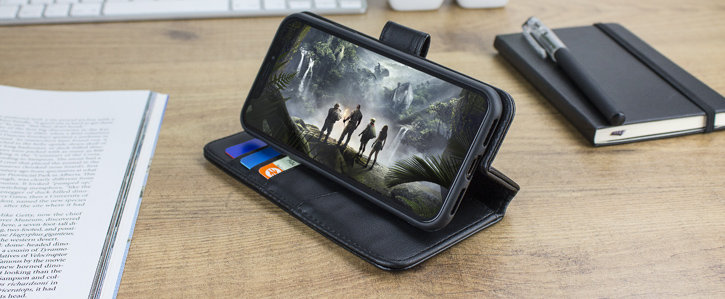 4 interior pockets for cards, cash and more
This case has 4 interior slip pockets for storing your most valuable cards. From your ID, credit cards, note paper to train tickets and receipts. The pockets are deep and generous enough for accommodation. Perfect for those who like to travel light and want to leave the regular wallet or purse at home.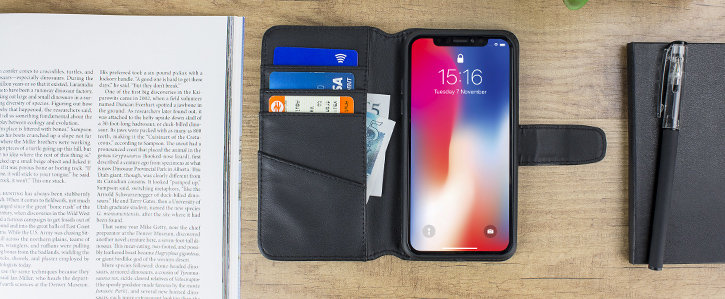 Magnetic closure keeps everything together
Thanks to this case's magnetic closure system, the case will close easily and stay closed - so you can be sure all your most vital cards (not to mention your phone!) are safe and sound.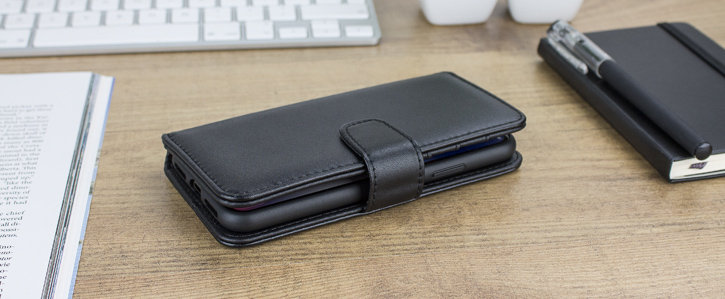 Made specifically for the iPhone X
This wallet case is made specifically for the iPhone X, so you can be sure of a perfect fit. The case also features cut-outs so you can still access the camera and charging ports without having to sacrifice protection by removing your phone from the case.