Mer information
Viktiga tillbehör till din bilresa
Det perfekta tillbehörspaketet , så att din resa och iPhone 8 Plus sitter säkert inom synhåll och är redo för färd.
Den Olixar DriveTime pack innehåller:
• Hållare
• Billaddare med ytterligare USB-port ( för laddning av en extra enhet)
• Lightning Kabel till USB
Använd din smartphone säkert och lagligt
I många länder är det olagligt, men kanske ännu viktigare farligt att använda sin telefon under körning. Men med Olixars DriveTime In-Car Pack kan du se din smartphone utan att behöva hålla den i händer. Med din smartphone säkert dockad i bilhållaren får du en snabb översikt av telefonens skärm, vilket kan vara super viktigt när den används som GPS under resan.
360 ° rotation för den perfekta betraktningsvinkeln
Denna Olixar DriveTime bilhållare har en kulled, som roterar genom hela 360 ° - så att du snabbt och enkelt kan hitta en bekväm vinkel vid körning.
Skal kompatibel
Lämplig för användning med eller utan ett skal som sträcker sig ända upp till 11,5 cm. Detta gör det möjligt för DriveTime bilhållare att säkra din smartphone , oavsett hur tjockt skalet är.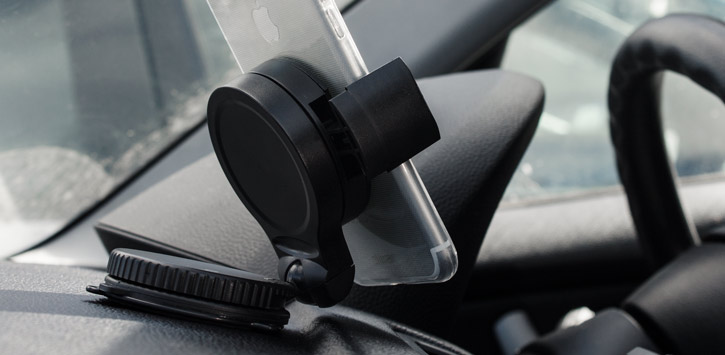 Inkluderar en 3.1 A snabbladdnings billaddare med extra USB-port

Detta DriveTime Bilpaket innehåller också en bil laddningsadapter med inbyggd kabel, som är utformad för att fungera med iPhone 8 Plus - så att du kan se till att telefonen alltid är fulladdad.

Den DriveTime billaddare kommer inte att tillåta att telefonen förlora något av laddningen med sin kraftfulla 3.1 A produktion, så även när du använder de mest krävande applikationerna så kan du vara säker på telefonen fortfarande laddas snabbt och effektivt.

Med den extra USB-porten kan du även ladda en annan enhet samtidigt. Detta är perfekt för din passagerare som också behöver ladda sina enheter under resan!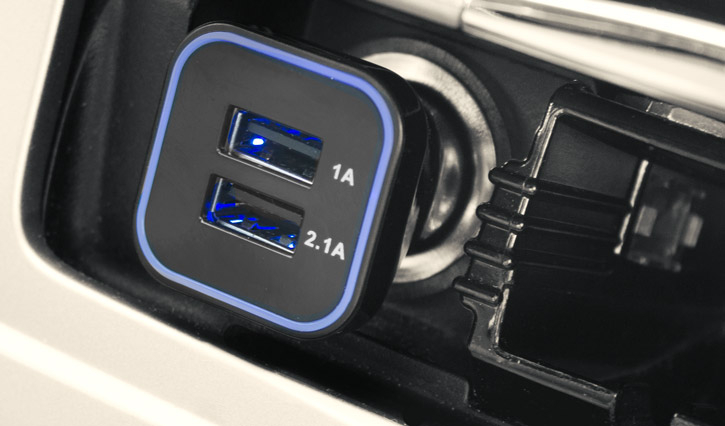 Olixar iPhone 8 Plus Lightning USB-synkronisering och laddningskabel
Denna Olixar Lightning USB-kabel ansluter din iPhone 8 Plus till en laptop, dator och USB-laddare för effektiv synkronisering och laddning.
Please note: The component parts of this pack may differ slightly to the images used to illustrate the pack on this page, however, replacements will be of equal or greater quality if an adjustment is made.
Please note: This item includes a high power charger, capable of charging at greater speeds compared to even the mains adapter provided with your iPhone. This accessory does not however support Apple's new "Fast" charging specification, which would require additional hardware and a specific cable to meet the USB-PD specification.