Mer information
The most funded case on crowd-funding platform*
Undoubtedly, there are a lot of different brands and cases to choose from, however, Mous Limitless 2.0 cases take the design, quality and functionality to the whole new level, when it comes to keeping your shiny new iPhone 8 / 7 / 6S secure from bumps and scratches. Mous is a relatively young start-up, however, their ingenious designs and technologically advanced mobile phone protection solutions have resulted in Mous Limitless 2.0 becoming the most funded case on Indiegogo crowd-funding platform (*as of July 2017). If you want an unparalleled protection with high quality and 100% real materials - look no further!
4 layers of unparalleled protection with genuine aramid carbon fibre
When it comes to protecting your precious iPhone 8 / 7 / 6S from damage, we think: the more - the better! The first layer is an toughened TPU frame that protects the the iPhone from outer extremities in all directions. This frame is then further reinforced with Mous' own advanced high-impact absorbing AirShock material, which offers excellent protection against drops, bumps and knocks. Then we have the polycarbonate back plate that keeps everything rigid and deflects impact away from the phone. Think of this as the bones. The fourth line of defence is also what makes this case so stylish - a real aramid carbon fibre back plate, which not only protects the device from scratches, but also look good in any setting.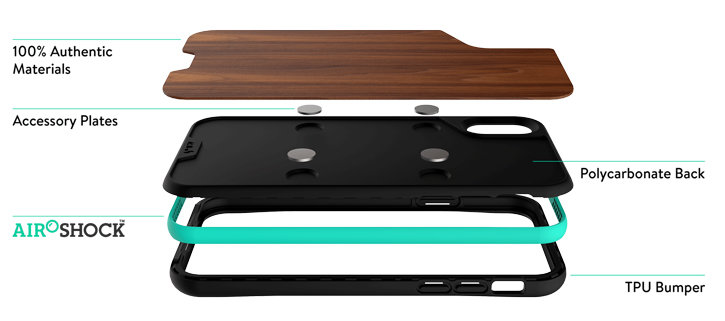 Please note: This listing is for Aramid Carbon Fibre variant. Wallnut backplate has been used just as an example.
Incredibly thin with a slightly raised screen bezel
Despite featuring an extreme protection and multiple layers, Mous cases are extremely thin. It will only add 2.3mm of thickness to the back of the iPhone, meaning you can still enjoy the slim form factor of your device. Mous Limitless 2.0 case also has a slightly raised screen bezel, which lifts the phone's screen off the surface, which in turns prevents abrasions and scratching. But we doubt you will notice it, as the case has been ergonomically design, with a bezel tapering towards the middle to be fully flush with the screen!

AirShock high-impact material offers incredible military-grade shock absorption properties
If it is good enough to pass and exceed the US military drop-test standards, its more than likely going to satisfy your needs too. AirShock material contains thousands of micro air pockets, which compress upon the impact, acting as a tiny spring, noticeably absorbing and reducing the force your iPhone needs to withstand.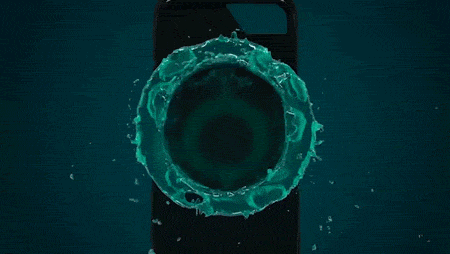 Wireless charging compatible
Enjoy the benefits of wirelessly charging your iPhone even with the case on using any Qi-compatible wireless charging pad. Protect your phone from any possible harm and still charge your phone using the modern spectacle of wireless charging.

Please note: Wireless charging will only work with Qi-enabled devices (i.e. iPhone 8)
Comes with a free Impact Resistant Screen Protector
Should you wish to add an extra layer of protection onto your iPhone's screen, please note that the Mous Limitless 2.0 case comes with a complimentary, yet high quality Impact Resistant Screen Protector, which is able to withstand and absorb up to 3 times more of shock force, compared to regular plastic screen savers.
Designed for iPhone 8 / 7 / 6S / 6
The Mous Limitless 2.0 case has been fully conceived with the iPhone 8 in mind, however, it is fully backwards compatible with older iPhone models, such as iPhone 7 / 6S / 6. Therefore you can expect a perfect fit, full functionality and excellent protection, whilst your phone is secured in the case.