Mer information
Hög effekt innebär höghastighetsladdning
Med imponerande 2.4A till ditt förfogande kommer billaddaren att ladda upp din iPhone på nolltid. Det tillåter dig även att använda batteriintensiva program, som till exempel GPS:er eller musikspelare utan att tömma batteriet och du kan ladda din enhet samtidigt som dessa program används.
Ergonomisk billaddare som är enkel att använda
Billaddaren till iPhone har designats för att vara så bekväm och funktionell så möjligt att använda.
Med en tilltalande och enkel design kan den enkelt kopplas in och kopplas ur från bilens elektriska port. Dess ringa storlek är en välkommen bonus eftersom den inte kommer att hindra användningen av din bil eller ta upp mer plats än nödvändigt. Det sista du behöver är distraktioner när du kör.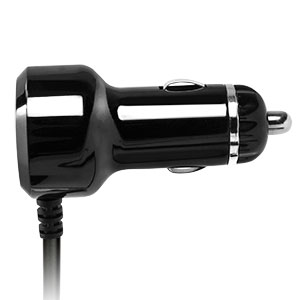 Inbyggd USB-port för laddning av en extra enhet
Billaddaren har även en inbyggd USB-port så att du kan ladda en extra enhet som har USB-laddningskabel vilket gör detta till ett relevant tillbehör till din bil. Om du har passagerare i din bil som också behöver ladda sin telefon kan detta lösas tack vare det extra laddningsalternativet.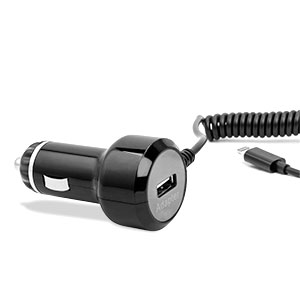 Spiralsladds-design som är utsträckbar, plastsparande och trasselfri
Perfekt för att spara plats och minska på trasslet har billaddaren en spiralsladds-design och kan sträckas ut utan att skapa oreda och trassliga kablar.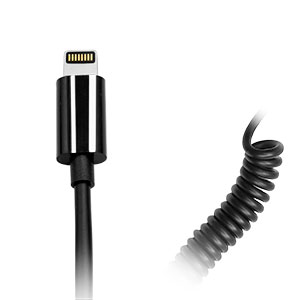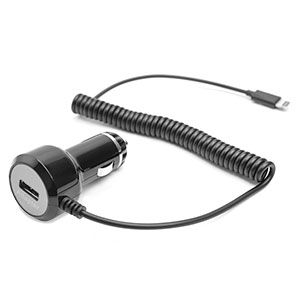 Perfekt till iPhone
Med en Lightning-anslutning och tillräckligt med ström för att snabbt och enkelt ladda din telefon kan du vara säker på att billaddaren är perfekt till din iPhone.
Please note: This item is a high power charger, capable of charging at greater speeds compared to even the mains adapter provided with your iPhone. This accessory does not however support Apple's new "Fast" charging specification, which would require additional hardware and a specific cable to meet the USB-PD specification.
Please note: The component(s) may differ slightly to the images used to illustrate the item(s) on this page, however, replacements will be of equal or greater quality if an adjustment is made.