Mer information
Tough, rugged protection
The new Rugged Armor is Spigen's latest addition, delivering exceptional protection in a slimline package. Made from a flexible TPU case, the Rugged Armor has been fitted with Spigen's trademarked Air Cushion Technology which absorbs shocks and impacts, keeping your HTC U12 Plus safe and secure at all times.
Stylish mechanical design
Built to last and to look good, the Spigen Rugged Armor features a new carbon textured design, along with technical detailed lines and a smooth glossed finish, this case delivers a rugged appearance in a slim package.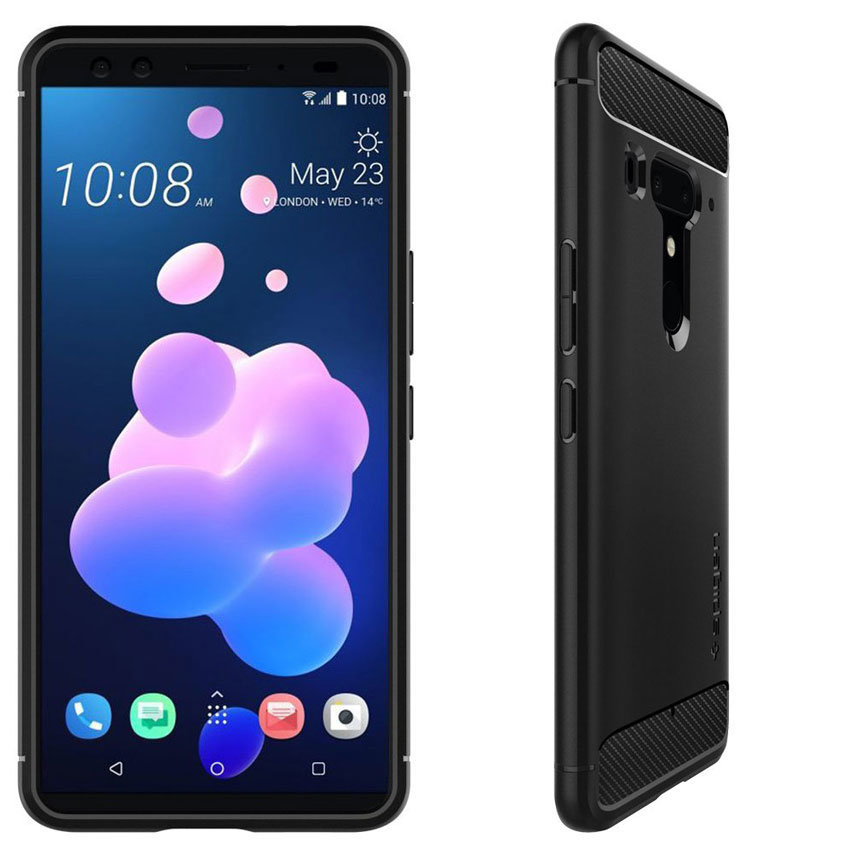 Extremely thin and lightweight
Made from a precision cut single layered piece of TPU, the Ultra Rugged case fits precisely around your HTC U12 Plus for a smooth, contoured fit. Both lightweight and slim, this case from Spigen is sure to keep your HTC U12 Plus bulk-free whilst well protected. The Rugged Armor compliments your HTC U12 Plus perfectly while providing sufficient protection for the HTC U12 Plus's camera.
Built-in shock absorption and lens protection
Spigen have implemented their patented spider web design and air cushion technology within this case to guard your beautiful new HTC U12 Plus from any angle. So you can be sure to have your phone covered against accidental drops and falls. Another fantastic feature of this case is its raised front lip, which follows your phone's edge for peripheral protection.
Tactile buttons
With fluid press buttons included in the design of this case, you can be sure to have a case that will protect your new device perfectly, without interrupting it's every day use.
Easily access all ports, controls & connectors
The case also features cut-outs for the ports and features of the HTC U12 Plus, including the dock connector and camera.