Official Samsung Black Trio UK Plug with 1 USB-A and 2 USB-C Ports
This Official Samsung 65W Trio charger features 1 USB-A and 2 USB-C ports to provide you with 65W fast simultaneous charging. In addition, the plug is widely compatible across your devices and its compact design makes it perfect for your travels.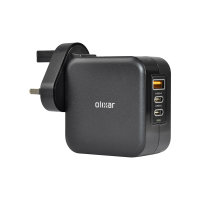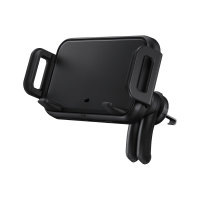 702,49 kr
Var
1 123,49 kr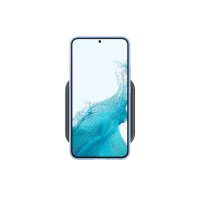 Key Features
Simultaneously charge up to 3 devices
65W fast-charging power
Safely power your device with Samsung
Compact design perfect for travel
Universal compatibility
Beskrivning

Simultaneously charge up to 3 devices
Thanks to the featured 2 USB-C and 1 USB-A port, you can simultaneously charge up to 3 of your devices. When charging 3 devices simultaneously with a 65W maximum total output power, you will be able to utilise 35W, 25W and 5W respectively for each port.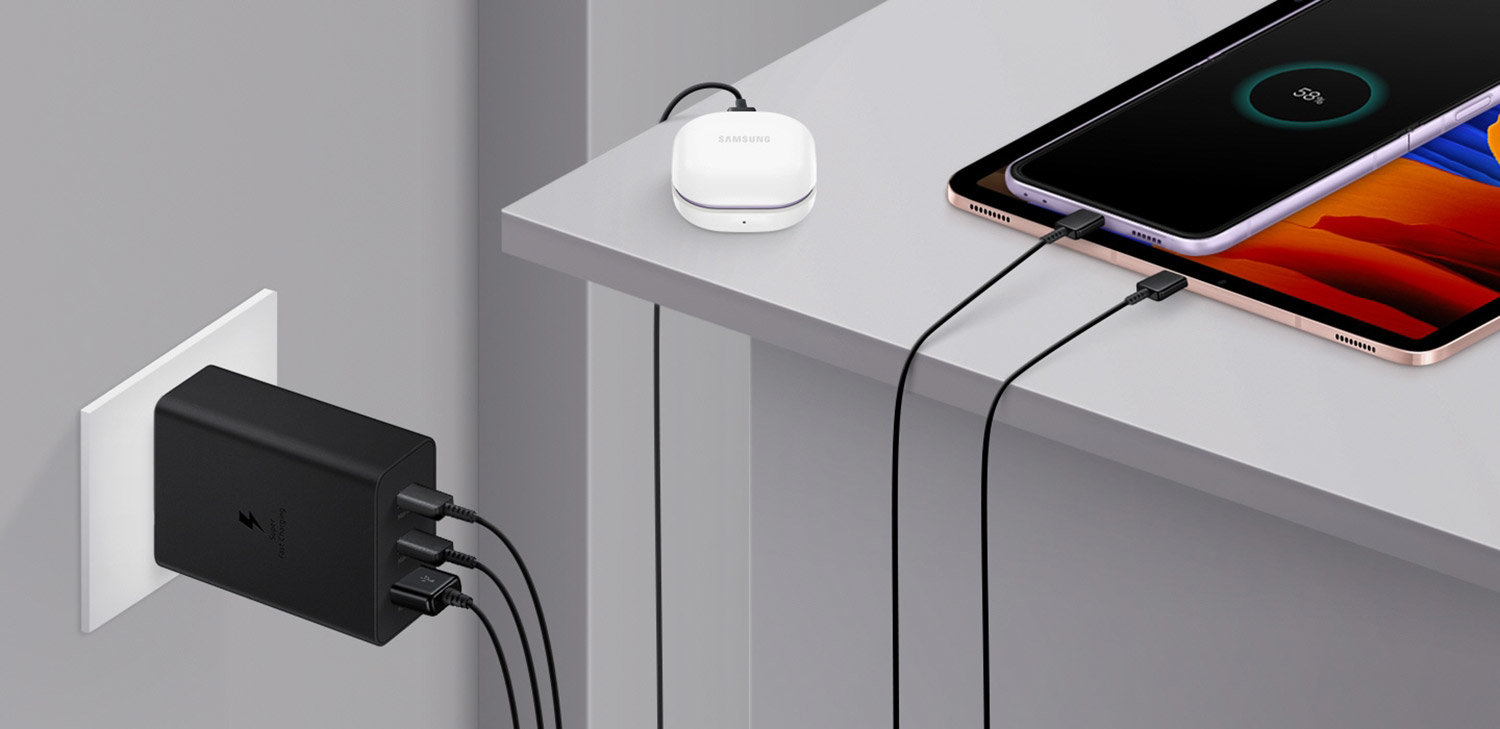 65W fast-charging power
Don't settle for less, this Samsung Trio charger brings you fast, safe and stable 65W charging power for your range of devices. For maximum power output, we recommend using a standard USB-C cable.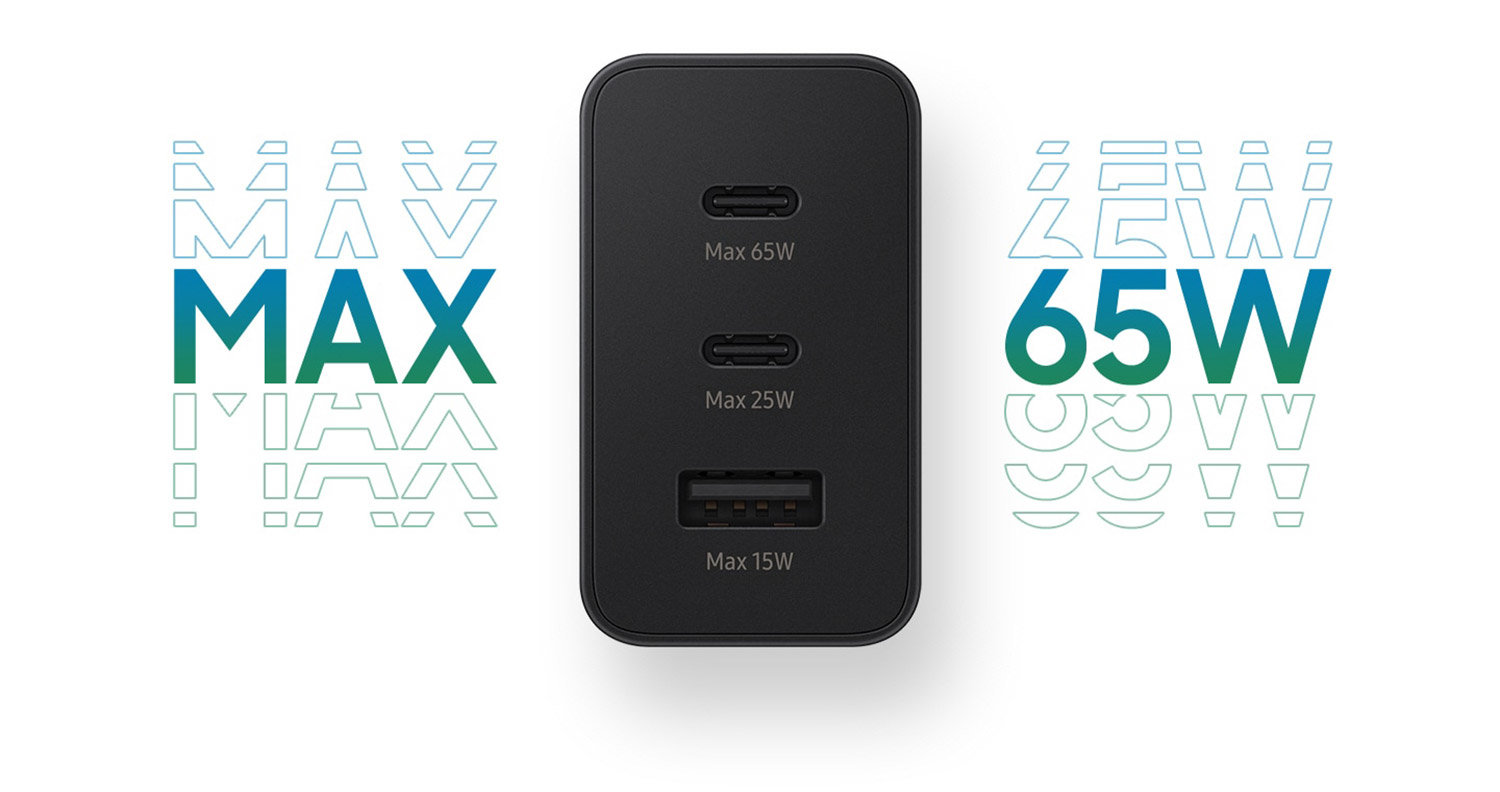 Safely power your device with Samsung
Due to its safe charging capabilities, the Samsung Trio Charger will prevent your devices from having issues with overcurrent, short circuits and high-temperature, with no worries of noise and current leakage. This Samsung charger provides the following safety features: overcurrent protection, short-circuit protection, temperature protection, low-noise protection and a low leakage current protection.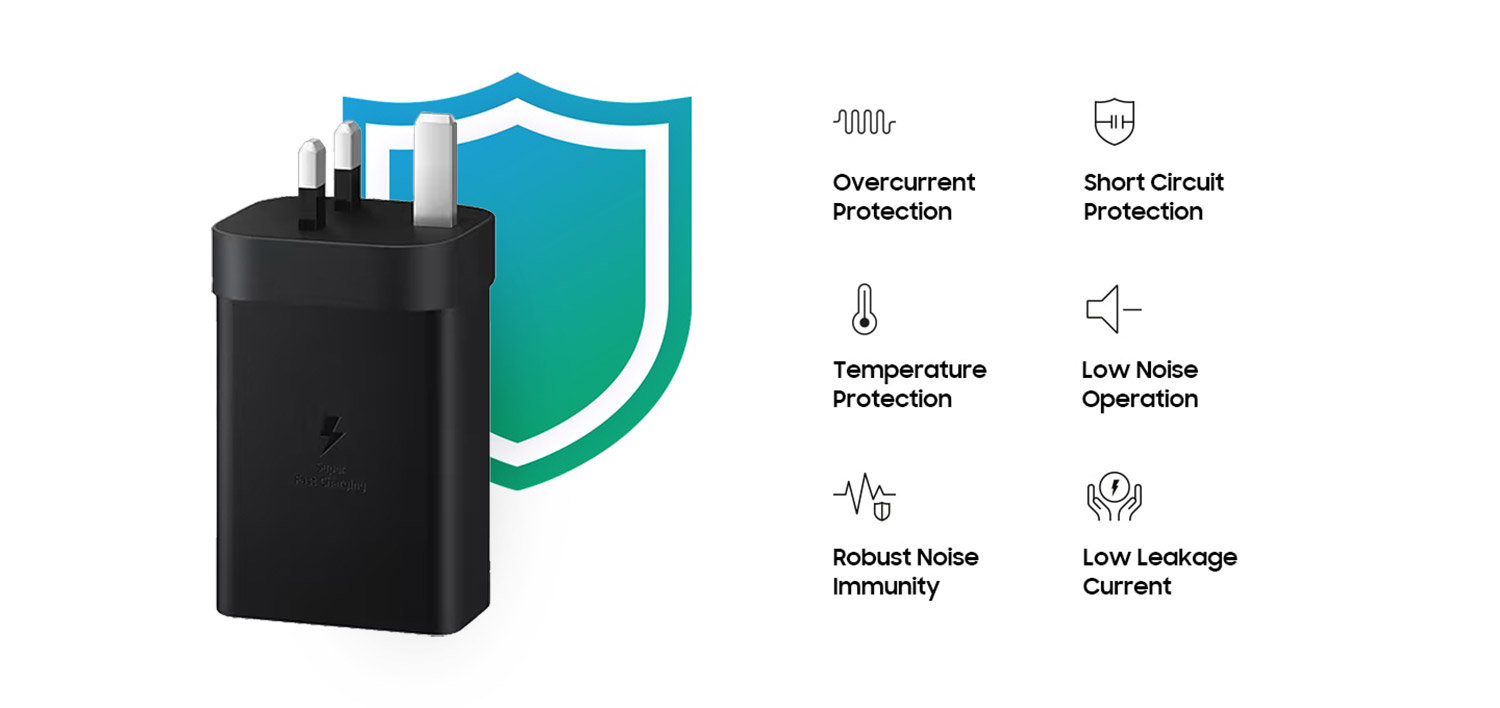 Compact design perfect for travel
This charger has a sleek, stylish design that matches perfectly with your devices and will blend perfectly into any room. As well as that, the charger can easily fit in your pocket or bag, making it easy to take with you on your travels, without having to worry about extra weight.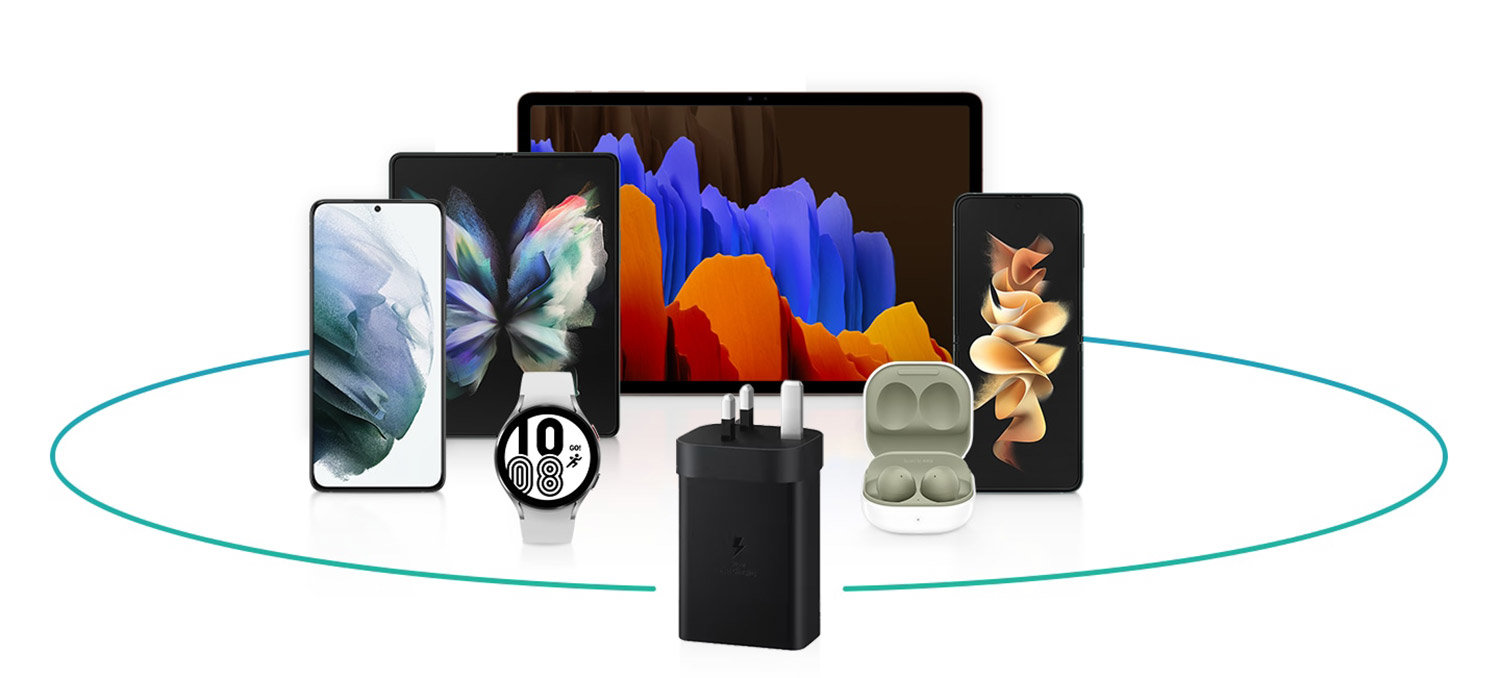 Universal compatibility
This Samsung charger charges a wide range of devices from earbuds to laptops, ensuring they are charged at their optimal speeds whilst taking advantage of ideal charging times. Freely use this charger across your various USB-A and USB-C compatible devices.
Technical specifications:
65W maximum total output power:
Up to 65W when charging a single device under Power Delivery 3.0 and Super Fast Charging 2.0 with USB-C cable
Up to 25W when charging a single device under Power Delivery 3.0 and Super Fast Charging with USB-C cable
Up to 15W when charging a single device under Adaptive Fast Charging conditions with USB-A cable
When all ports are in use: 35W, 25W and 5W power output respectively
Power Delivery 65W and Super Fast Charging 45W require a 5A cable
Dimension (WxHxD): 52 x 30 x 100.7 mm
Weight: 160 g
Input Voltage: 100-240 V
Output Voltage (Max, Normal Charge): 5 V
Output Current (Max, Normal Charge): 3 A
Please Note: Charging cable is not included
Vad finns i boxen?
1 x Official Samsung Universal 65W Black Trio USB-C and USB-A UK Plug
1 X Quick Start Guide
Viktiga detaljer
| | |
| --- | --- |
| Part No | EP-T6530NBEGGB |
| UPC | 8806092673878 |
| Mobile Fun ID | 93595 |
| Färg | Svart |
| Brand Name | Samsung |
Leverans & Returer
Vanlig leverans: 45.99 Kr
Pålitlig leveransservice till en låg kostnad som är lämplig för mindre brådskande ärenden. Denna service är ospårad och leveransen tar vanligtvis 5-10 arbetsdagar (DHL Global Mail/Posten).
DHL Expressleverans: 305,99 Kr
En snabb, säker och pålitlig service. Din beställning får prioriterad behandling och du får en fullständig online-spårning så att du kon kontrollera ditt paket hela vägen under leveransen. Tar vanligtvis 1-3 arbetsdagar.


OBS! Du kan bara välja standardleverans med en varukorg under 650 kr. Om så är fallet måste du välja en spårbar leveransmetod.
Om din varukorg är över 925 kr måste du välja DHL Express av säkerhetsskäl
Om din beställning är mindre än € 150 exklusive fraktkostnader, är momsen redan inkluderad i det pris du betalar i kassan. Detta innebär att det inte kommer att finnas någon extra moms för betalning när din beställning levereras till dig. För mer information, se Leverans.
Vägran att betala avgifter - Returpolicy
Om du vägrar att betala importtull eller moms som tas ut på din försändelse kan detta leda till att försändelsen returneras till Mobile Fun. I det här fallet kommer alla relaterade returavgifter plus en lägsta administrationsavgift på £ 5,00 (eller motsvarande valuta till aktuell växelkurs) att debiteras mot ditt slutliga återbetalningsbelopp.


Notera:
De beräknade ankomsttiderna är hämtade direkt från information från våra kurirer. Dessa är endast uppskattningar, MobileFun ansvarar inte om detta varierar. Alla produkter skickas från vårt lager i Storbritannien. Saknade eller försenade varor: Observera att vi kommer att behöva vänta 20 arbetsdagar innan vi kan spåra, ersätta eller återbetala förlorade varor. Mailtjänsten kommer inte att vara tillgänglig för högvärdiga beställningar, expressleveransmetoden kommer att tillämpas.
Kompatibilitet
Samsung:
A300
,
A71 5G
,
Ativ S
,
ATIV SE
,
B130
,
B210
,
B2100 Solid Extreme
,
B2700
,
B300
,
B3210 Corby TXT
,
B3310
,
B3410
,
B510
,
B5310 Corby PRO
,
B5722
,
B7620 Giorgio Armani
,
B7722
,
Beam I8520
,
Beat DISC
,
Blade
,
C100
,
C110
,
C120
,
C130
,
C140
,
C170
,
C3050
,
C3212
,
C3300 Libre
,
C3350 Solid X Cover
,
C3510
,
C3630
,
C5212
,
C5510
,
C6112
,
C6625
,
Champ Deluxe Duos
,
Chat 222
,
Chat 322
,
Chat 335
,
Chat B3410W
,
Core LTE
,
D410
,
D500
,
D520
,
D600
,
D780 DuoS
,
D800
,
D820
,
D830
,
D840
,
D880 DuoS
,
D900
,
D900i
,
D980 DuoS
,
Dex
,
Diva Diamond
,
E1050
,
E1080
,
E1120
,
E1150i
,
E1170
,
E1360B
,
E2100
,
E2120
,
E2120B
,
E2121
,
E2121B
,
E215
,
E2330
,
E2370
,
E250
,
E250i
,
E2600
,
E300
,
E310
,
E330
,
E350
,
E370
,
E390
,
E400
,
E420
,
E530
,
E570
,
E590
,
E600
,
E620
,
E630
,
E700
,
E710
,
E720
,
E730
,
E760
,
E770
,
E780
,
E800
,
E810
,
E820
,
E840
,
E870
,
E880
,
E900
,
Exhilarate i577
,
F110 MiCoach
,
F200
,
F210
,
F250
,
F300
,
F400
,
F480 Player Style
,
F480 Tocco
,
F490
,
F700
,
Flutter
,
G600
,
G800
,
G810
,
G9098
,
Galaxy
,
Galaxy 3 I5800
,
Galaxy 550
,
Galaxy 551
,
Galaxy A01
,
Galaxy A02s
,
Galaxy A03
,
Galaxy A03 Core
,
Galaxy A03 US Version
,
Galaxy A03s
,
Galaxy A04s
,
Galaxy A10
,
Galaxy A10e
,
Galaxy A10s
,
Galaxy A11
,
Galaxy A12
,
Galaxy A13 4G
,
Galaxy A13 5G
,
Galaxy A14
,
Galaxy A20
,
Galaxy A20e
,
Galaxy A21
,
Galaxy A21s
,
Galaxy A22 4G
,
Galaxy A22 5G
,
Galaxy A23 5G
,
Galaxy A24
,
Galaxy A3
,
Galaxy A3 2015
,
Galaxy A3 2016
,
Galaxy A3 2017
,
Galaxy A3 2018
,
Galaxy A30
,
Galaxy A30s
,
Galaxy A31
,
Galaxy A32 4G
,
Galaxy A32 5G
,
Galaxy A34 5G
,
Galaxy A40
,
Galaxy A40s
,
Galaxy A41
,
Galaxy A42 5G
,
Galaxy A5
,
Galaxy A5 2015
,
Galaxy A5 2016
,
Galaxy A5 2017
,
Galaxy A50
,
Galaxy A50s
,
Galaxy A51
,
Galaxy A51 5G
,
Galaxy A52
,
Galaxy A52 5G
,
Galaxy A52s 5G
,
Galaxy A53 5G
,
Galaxy A54 5G
,
Galaxy A6 2018
,
Galaxy A6 Plus 2018
,
Galaxy A60
,
Galaxy A6s
,
Galaxy A7
,
Galaxy A7 2015
,
Galaxy A7 2016
,
Galaxy A7 2017
,
Galaxy A7 2018
,
Galaxy A70
,
Galaxy A70s
,
Galaxy A71
,
Galaxy A71 5G
,
Galaxy A72
,
Galaxy A72 5G
,
Galaxy A73
,
Galaxy A8
,
Galaxy A8 2018
,
Galaxy A8 Plus 2018
,
Galaxy A80
,
Galaxy A82 5G
,
Galaxy A8s
,
Galaxy A9
,
Galaxy A9 2016
,
Galaxy A9 2018
,
Galaxy A90 5G
,
Galaxy Ace 2
,
Galaxy Ace 3
,
Galaxy Ace 3 3G
,
Galaxy Ace 3 4G
,
Galaxy Ace 4
,
Galaxy Ace Duos S6802
,
Galaxy Ace Plus
,
Galaxy Ace S5830
,
Galaxy Ace Style
,
Galaxy Alpha
,
Galaxy Amp 2
,
Galaxy Amp Prime
,
Galaxy Apollo i5801
,
Galaxy Avant
,
Galaxy Axiom
,
Galaxy Beam
,
Galaxy Beam 2
,
Galaxy Book 2 Pro
,
Galaxy Book 2 Pro 360
,
Galaxy Book Pro
,
Galaxy Book Pro 360
,
Galaxy Buds 2
,
Galaxy Buds Live
,
Galaxy Buds Live 2
,
Galaxy Buds Pro
,
Galaxy Buds2 Pro
,
Galaxy Chat B5330
,
Galaxy Core
,
Galaxy Core 4G
,
Galaxy Core Advance
,
Galaxy Core II
,
Galaxy Core Prime
,
Galaxy E5
,
Galaxy E7
,
Galaxy Europa I5500
,
Galaxy Express
,
Galaxy Express 2
,
Galaxy Express Prime
,
Galaxy Extreme
,
Galaxy F
,
Galaxy Fame
,
Galaxy Fit S5670
,
Galaxy Fold
,
Galaxy Gear Smartwatch
,
Galaxy Gio S5660
,
Galaxy Grand
,
Galaxy Grand 2
,
Galaxy Grand Prime
,
Galaxy Grand Z
,
Galaxy J Max
,
Galaxy J1
,
Galaxy J1 2015
,
Galaxy J1 Ace 4G
,
Galaxy J1 Mini
,
Galaxy J2
,
Galaxy J2 2015
,
Galaxy J3
,
Galaxy J3 2017
,
Galaxy J3 2017 US Version
,
Galaxy J3 2018
,
Galaxy J3 Pro
,
Galaxy J3 V
,
Galaxy J5
,
Galaxy J5 2015
,
Galaxy J5 2016
,
Galaxy J5 2017
,
Galaxy J5 Prime
,
Galaxy J6
,
Galaxy J6 2018
,
Galaxy J6 Plus
,
Galaxy J7
,
Galaxy J7 2015
,
Galaxy J7 2017
,
Galaxy J7 2018
,
Galaxy J7 Nxt
,
Galaxy J7 Prime
,
Galaxy J8 2018
,
Galaxy K Zoom
,
Galaxy Lite
,
Galaxy M Pro
,
Galaxy M01
,
Galaxy M10
,
Galaxy M11
,
Galaxy M20
,
Galaxy M21
,
Galaxy M23 5G
,
Galaxy M30
,
Galaxy M31
,
Galaxy M33 5G
,
Galaxy M40
,
Galaxy Mega 2
,
Galaxy Mega 5.8
,
Galaxy Mega 6.3
,
Galaxy Mini 2
,
Galaxy Mini S5570
,
Galaxy Nexus
,
Galaxy Note
,
Galaxy Note 10
,
Galaxy Note 10 Lite
,
Galaxy Note 10 Plus
,
Galaxy Note 10 Plus 5G
,
Galaxy Note 10 Pro 5G
,
Galaxy Note 2
,
Galaxy Note 20
,
Galaxy Note 20 5G
,
Galaxy Note 20 Ultra
,
Galaxy Note 3
,
Galaxy Note 3 Neo
,
Galaxy Note 4
,
Galaxy Note 5
,
Galaxy Note 7
,
Galaxy Note 8
,
Galaxy Note 9
,
Galaxy Note Edge
,
Galaxy Note Pro
,
Galaxy On5
,
Galaxy On7
,
Galaxy Pocket
,
Galaxy Portal
,
Galaxy Pro
,
Galaxy Quantum 2
,
Galaxy R
,
Galaxy Round
,
Galaxy S Advance
,
Galaxy S Duos
,
Galaxy S I9000
,
Galaxy S Plus I9001
,
Galaxy S10
,
Galaxy S10 5G
,
Galaxy S10 Lite
,
Galaxy S10 Plus
,
Galaxy S10e
,
Galaxy S11
,
Galaxy S11 Plus
,
Galaxy S11e
,
Galaxy S2
,
Galaxy S2 LTE
,
Galaxy S2 Skyrocket
,
Galaxy S20
,
Galaxy S20 FE
,
Galaxy S20 FE 5G
,
Galaxy S20 Plus
,
Galaxy S20 Ultra
,
Galaxy S21
,
Galaxy S21 FE
,
Galaxy S21 Plus
,
Galaxy S21 Ultra
,
Galaxy S22
,
Galaxy S22 Plus
,
Galaxy S22 Ultra
,
Galaxy S23
,
Galaxy S23 Plus
,
Galaxy S23 Ultra
,
Galaxy S3
,
Galaxy S3 LTE
,
Galaxy S3 Mini
,
Galaxy S4
,
Galaxy S4 Active
,
Galaxy S4 Mini
,
Galaxy S4 Zoom
,
Galaxy S5
,
Galaxy S5 Active
,
Galaxy S5 Mini
,
Galaxy S5 Neo
,
Galaxy S5 Prime
,
Galaxy S5 Sport
,
Galaxy S6
,
Galaxy S6 Active
,
Galaxy S6 Edge
,
Galaxy S6 Edge Plus
,
Galaxy S7
,
Galaxy S7 Active
,
Galaxy S7 Edge
,
Galaxy S8
,
Galaxy S8 Active
,
Galaxy S8 Plus
,
Galaxy S9
,
Galaxy S9 Plus
,
Galaxy Star 2
,
Galaxy Stellar
,
Galaxy Tab
,
Galaxy Tab 10.1
,
Galaxy Tab 3 10.1
,
Galaxy Tab 3 7.0
,
Galaxy Tab 3 8.0
,
Galaxy Tab 3 Lite
,
Galaxy Tab 4 10.1
,
Galaxy Tab 4 7.0
,
Galaxy Tab 4 8.0
,
Galaxy Tab 7 Plus
,
Galaxy Tab 7.7
,
Galaxy Tab 8 9
,
Galaxy Tab A 10.1 2016
,
Galaxy Tab A 10.1 2019
,
Galaxy Tab A 10.5
,
Galaxy Tab A 7.0
,
Galaxy Tab A 8.0
,
Galaxy Tab A 8.0 2019
,
Galaxy Tab A 9.7
,
Galaxy Tab A7 10.4
,
Galaxy Tab A7 Lite
,
Galaxy Tab A8 10.5 (2021)
,
Galaxy Tab Active 2
,
Galaxy Tab Active 3
,
Galaxy Tab E 9.6
,
Galaxy Tab Pro 10.1
,
Galaxy Tab Pro 12.2
,
Galaxy Tab Pro 8.4
,
Galaxy Tab S 10.5
,
Galaxy Tab S 8.4
,
Galaxy Tab S2 8.0
,
Galaxy Tab S2 9.7
,
Galaxy Tab S3
,
Galaxy Tab S4
,
Galaxy Tab S5e
,
Galaxy Tab S6
,
Galaxy Tab S6 Lite
,
Galaxy Tab S7
,
Galaxy Tab S7 FE
,
Galaxy Tab S7 Plus
,
Galaxy Tab S8
,
Galaxy Tab S8 Plus
,
Galaxy Tab S8 Ultra
,
Galaxy TabPro S
,
Galaxy Teos
,
Galaxy Trend Plus
,
Galaxy Victory 4G
,
Galaxy View
,
Galaxy W
,
Galaxy Watch
,
Galaxy Watch 3
,
Galaxy Watch 4
,
Galaxy Watch 4 Classic
,
Galaxy Watch 5 Pro
,
Galaxy Watch Active 2
,
Galaxy Xcover
,
Galaxy Xcover 2
,
Galaxy Xcover 3
,
Galaxy Xcover 4
,
Galaxy Y
,
Galaxy Y Pro
,
Galaxy Young
,
Galaxy Young 2
,
Galaxy Z Flip
,
Galaxy Z Flip 3 5G
,
Galaxy Z Flip 4
,
Galaxy Z Flip 5G
,
Galaxy Z Fold 2 5G
,
Galaxy Z Fold 3 5G
,
Galaxy Z Fold 4
,
Gear 2 Neo Smartwatch
,
Gear Live Smartwatch
,
Gear S
,
Gear S Smartwatch
,
Gear S2 Smartwatch
,
Gear S3 Smartwatch
,
Gear Sport Smartwatch
,
Genio PRO
,
Genio Qwerty
,
Genio Slide
,
Genio Touch
,
Glamour S5150
,
Google Nexus S
,
Grand Neo
,
i200
,
i300
,
i300x
,
i320
,
I550
,
i5500 Corby
,
i5500 Galaxy 5
,
i560
,
i5700 Galaxy Portal
,
i600
,
i620
,
i640
,
i7110 Pilot
,
I7500
,
i780
,
i8510 INNOV8
,
I8520 Halo
,
i900 Omnia
,
I9003 Galaxy SL
,
I9010 Galaxy S Giorgio Armani
,
J400
,
J600i
,
J700
,
Jet S8000
,
Jet Ultra Edition
,
Knox
,
L170
,
L310
,
L320
,
L760
,
L770
,
Lindy M5650
,
Lucido
,
M110 Solid
,
M150
,
M200
,
M2310
,
M2510
,
M300
,
M310
,
M3200 Beat S
,
M3310
,
M3510 Beat B
,
M7500 Emporio Armani
,
M7600 Beat DJ
,
M8800 Pixon
,
Miss Player
,
Monte Bar C3200
,
Monte S5620
,
Monte Slider E2550
,
Naos
,
Omnia 7
,
Omnia HD
,
Omnia II I8000
,
Omnia Lite
,
Omnia M
,
Omnia PRO 4 B7350
,
Omnia Pro B7330
,
Omnia Pro B7610
,
Omnia W
,
P200
,
P260
,
P300
,
P310
,
P400
,
P510
,
P520 Armani
,
P730
,
Pixon12
,
Player 5
,
Player Light
,
Player Mini
,
Player One
,
Player Star
,
Player Star 2
,
Preston
,
Qbowl
,
Rex 60
,
Rex 70
,
Rex 80
,
Rex 90
,
Rocky E1130
,
S2 Plus
,
S300
,
S3100
,
S3370
,
S3500
,
S3600
,
S3650 Corby
,
S400i
,
S401i
,
S500i
,
S5200 Slide
,
S5230 Star
,
S5260 Star II
,
S5530
,
S5560
,
S5600
,
S5750
,
S6700
,
S8300 Ultra Touch
,
S9110
,
Samsung Galaxy A33 5G
,
Samsung Galaxy Watch 5
,
Serenata
,
Serene
,
SGH C300
,
SGH U300
,
SGH X700
,
SGH Z500
,
SGH-S100
,
Shark 2 S5550
,
Shark 3 S3550
,
Shark S5350
,
Solid Immerse
,
Steel Phone
,
T100
,
Teos
,
Tobi
,
Tocco Icon
,
Tocco Lite
,
Tocco Lite 2
,
Tocco Quick Tap
,
Tocco Ultra Edition
,
U100
,
U600
,
U700
,
U800 Soul b
,
U900 Soul
,
V200
,
Wave 2 Pro S5330
,
Wave 2 S5250
,
Wave 3
,
Wave 525
,
Wave 533
,
Wave 575
,
Wave 723
,
Wave II S8530
,
Wave M
,
Wave S8500
,
X100
,
X450
,
X460
,
X530
,
X600
,
X640
,
X660
,
X680
,
X820
,
X830
,
Z1
,
Z105
,
Z107
,
Z130
,
Z140
,
Z300
,
Z320i
,
Z400
,
Z510
,
Z540
,
Z560
,
Z650i
,
Z720
,
ZM60
,
ZV40